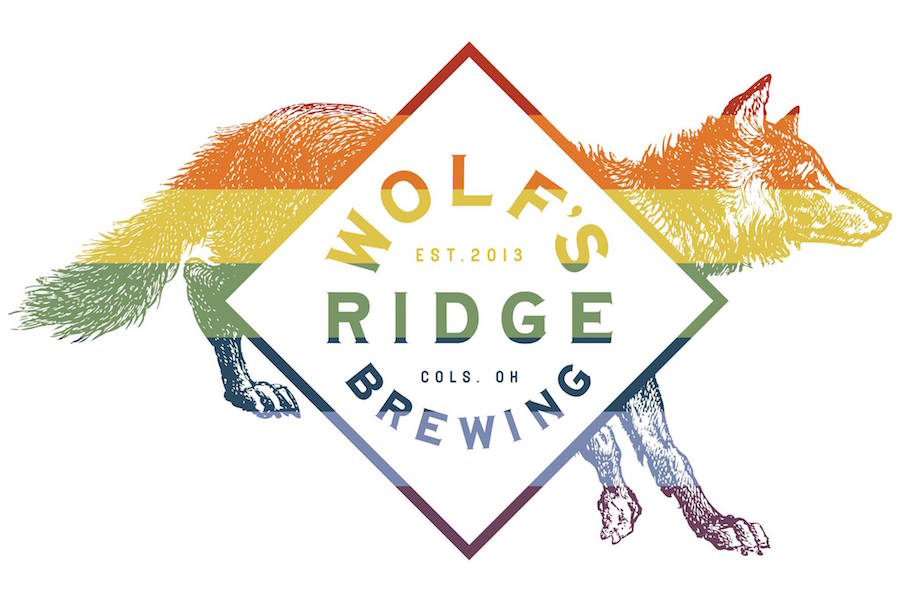 Wolf's Ridge Brewing: Coffee Beer Rebels
Wolf's Ridge Brewing in Columbus, Ohio, is taking a new spin on coffee beer. Throwing out the traditional rules of keeping the use of coffee isolated to stouts and malty darker ales, head brewer Chris Davison is experimenting with lighter roasts in non-dark and non-malty beers.
In Davison's world, coffee and hops should be thought of as one of the same. In his experimentation with coffee beer, he discovered that good coffee is often just as varied in aroma and flavor as good hops.
Davison's coffee exploration started when he ran out of espresso beans to put into the breweries imperial stout, Dire Wolf. Instead of waiting for a new order of beans, he decided to use their house roast, El Progresso, a Columbian medium roast. The result was a beer that had a similar taste, but much smoother and chocolatier than the strong espresso. This sparked his interest in using different roasts and breaking out of the traditional limitations of uses of coffee in beer.
"We've tried roasts with different flavor notes, light beers, cream ales, light roasts," said Chris Davison. "It turns out different types of coffee can be used to create different flavors and aromas just like hops."
Wolf's Ridge Brewing's mainstay coffee beer is a coffee infused cream ale they call Clear Sky Daybreak. Combining El Progresso beans from a local Columbus coffee shop, One Line Coffee, and the breweries cream ale, Clear Sky. The end result is a coffee vanilla cream ale sitting at 5.1% ABV and 19 IBUs.
Clear Sky Daybreak was supposed to be a one-off batch, but is now a standard at the Wolf's Ridge Brewing's Restaurant and Tap House after gaining popularity with the locals.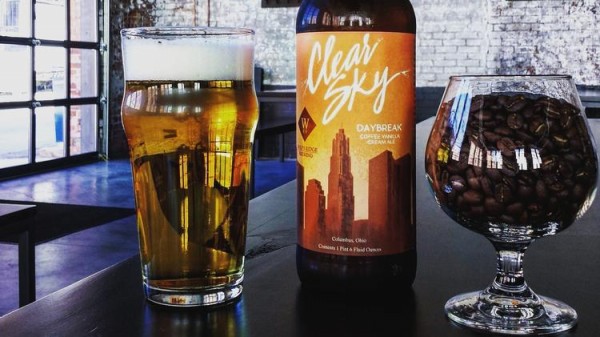 Chris Davison has embraced the rebel nature of the craft beer industry in his exploration and experimentation with coffee beer. In collaboration with One Line Coffee, he has worked to combine the right styles with the right roasts, creating a slew of coffee beers from cream ales to stouts to hefeweizens. Davison's new take on coffee beer is definitely something to keep an eye out for.
If you are in the neighborhood, be sure to swing by Wolf's Ridge Brewing to check out Davison's latest creations and have a bite at their highly rated restaurant. The brewery, restaurant and taproom is located in downtown Columbus and offers free tours every Saturday.
CraftBeer.com is fully dedicated to small and independent U.S. breweries. We are published by the Brewers Association, the not-for-profit trade group dedicated to promoting and protecting America's small and independent craft brewers. Stories and opinions shared on CraftBeer.com do not imply endorsement by or positions taken by the Brewers Association or its members.