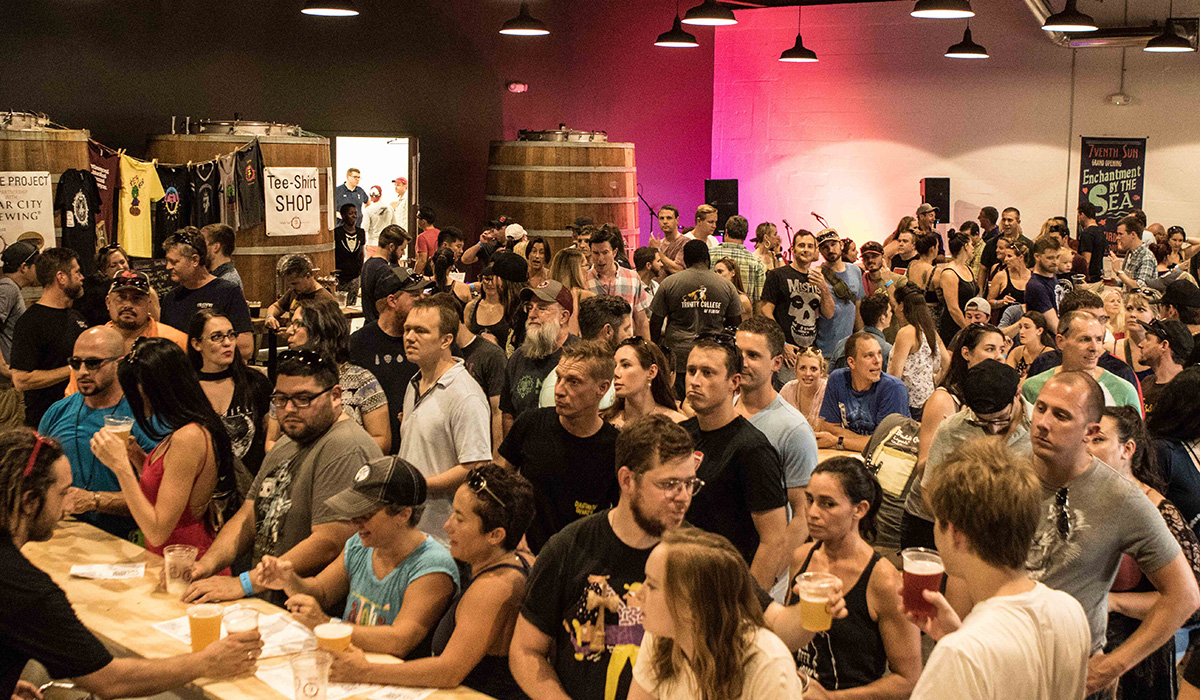 Florida Brewery Builds New Space in Old Roller Skating Rink
Florida's 7venth Sun Brewery got its start in a small plaza off a main thoroughfare in Dunedin in 2012, producing as many as 850 barrels of beer in a year. Now, founders and industry veterans Justin Stange and Devon Kreps are looking forward to expanding — in space, capacity and partnerships — after opening a second brewery in a former VFW roller rink in Tampa's Seminole Heights neighborhood.
The new space is a brewery first and foremost, but it also has an eye for celebrating the building's history. With a nod to that legacy, the tasting room has orange and red racing stripes along the corner of the wall behind the bar, as well as a planned display with roller skates in the tasting room. While it has had other additions, the new facility will give 7venth Sun Brewery 18,000 square feet for brewing space, a tasting room, barrel storage, offices and operations.
After years of making beer around tight corners, the brewery will use most of the square footage for brewing operations. In fact, the Dunedin space would fit inside the tasting room of 7venth Sun Tampa.
Even with all that square footage, 7venth Sun is combining spaces in their Tampa home: because the barrel cellar has to be climate controlled and air conditioned, they added to the other space they knew needed to be climate controlled: the tasting room.
(READ: Fall, a Nostalgic Season for Beer)
"It's got a unique look to it, I don't know of anywhere in Florida that is set up like that," Stange says. "At least not right now anyway. We feel like that will give the tasting room a unique feel."
The new tasting room area is about 3,000 square feet, and the barrels and foeders take up about a third of that space.
In addition to the new digs, 7venth Sun is launching a new foeder project in collaboration with neighboring brewery Cigar City Brewing.
"It's something that we've never heard of anyone doing before, and we're excited to be able to team with Cigar City Brewing to do it," Kreps says.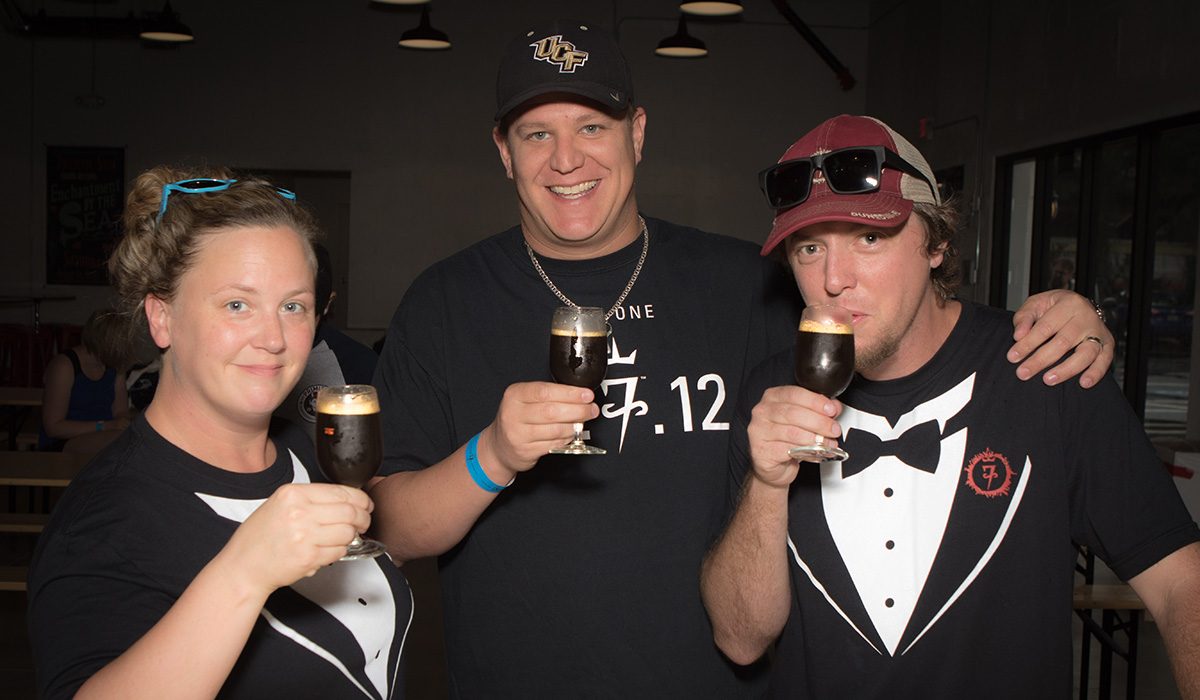 Cigar City bought some foeders — large wooden barrels used in the fermentation process — and weren't going to be able to use them but still wanted to work collaboratively with someone in the area and put them in a place where they would be put to good use.
"It's going to be a collaborative thing. Their brewers are going to come over and work with us and we're going to come up with process together and fill the foeders and we hope to both be able to sell packaged product out of 7venth Sun and Cigar City," Kreps says. "We really want the process to be a thing we do together with them. In a way, it's like contract barreling."
(VISIT: Find a Florida Brewery)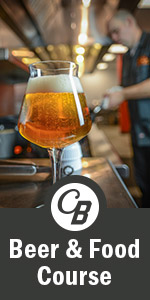 Stange and Kreps said that Eric Salazar, the wood-aged beer specialist and brewer from New Belgium Brewery in Fort Collins, Colorado, came down and commissioned the foeders and showed them how to do repairs.
As they are, the foeders add a warm and earthy touch to the tasting room.
"The foeders are beautiful and it was great to have the educational process with Eric coming down to rehab all of them and teach us a lot." Kreps says.
The new brewery space also gives 7venth Sun Brewery more sophisticated tools and the ability to explore and go beyond the process at the old brewery, Stange says.
"Nothing has changed about our philosophy when it comes to beer," he says. "We still like to have fun, we still take old styles and farmhouse styles very seriously, we're just able to get more into them giving the room we have in the new building."
For instance, the space allows 7venth Sun to do more barrel-aged beers.
"We will be able to have a forklift in the new brewery. Previously, every 7venth Sun barrel-aged beer was from a single barrel. That was a challenge when brewing because we were at the liberty of that one barrel, whereas now we can do more blending – that's a real big advantage" Stange says.
(LEARN: CraftBeer.com's Beer 101 Course)
Beyond the barrels, the space gives the brewery the room to do larger events and allows more room for distribution.
"In the previous brewery, the tasting room took the majority of production and then what was left was sent to distribution. Here, we'll be able to get our beer out into the market. People have been asking for beer on tap for a long time," Stange says.
Now, 7venth Sun Brewery can increase capacity fourfold – the new system has a capacity up to 15,000 barrels a year once the system is brewing at its apex.
"Hopefully the beer is going to be even better. That has always been the end goal – better beer."
CraftBeer.com is fully dedicated to small and independent U.S. breweries. We are published by the Brewers Association, the not-for-profit trade group dedicated to promoting and protecting America's small and independent craft brewers. Stories and opinions shared on CraftBeer.com do not imply endorsement by or positions taken by the Brewers Association or its members.