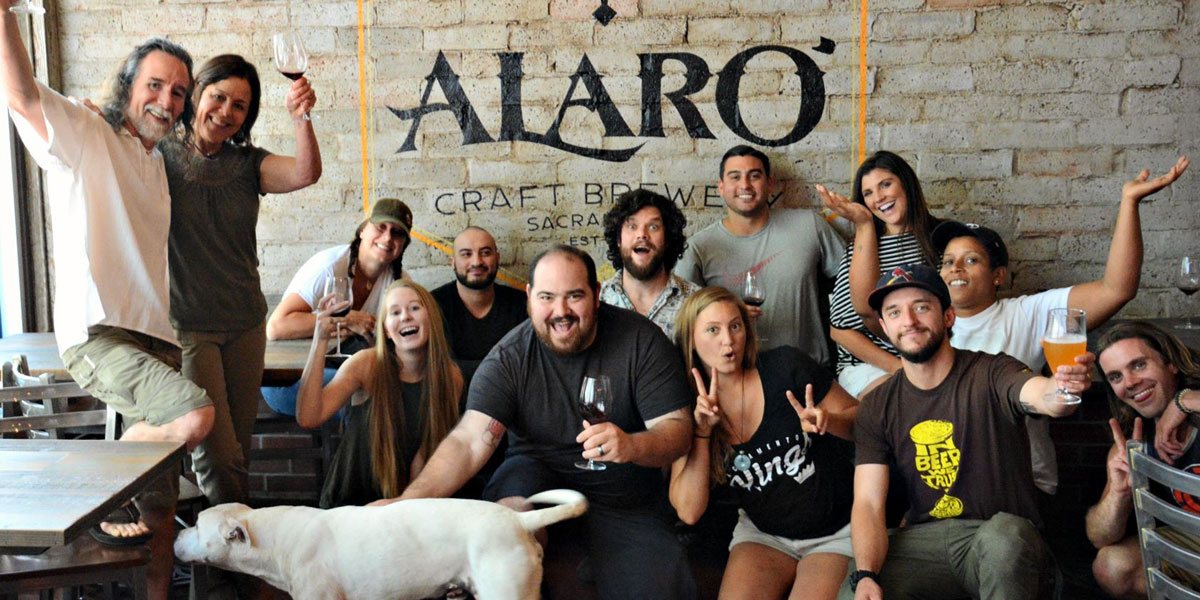 Alaro Brewing Looks to Future While Honoring Location's Brewing Past
Opening a new brewpub is going to be a challenge in what's becoming an increasingly competitive Sacramento craft beer scene. Opening a new brewpub in the same spot where a Sacramento craft brewing icon stood for nearly 30 years? Well, that's something else entirely.
"We're trying to take 30 years and make it current. That's been a huge obstacle for us," says Ray Ballestero, owner of Alaro Craft Brewery.
Ballestero and his wife, Annette, opened their brewpub in June where the Rubicon Brewing Company first opened its doors in 1987. The Rubicon was just the sixth brewpub to open in California and, with its back-to-back gold medals at the Great American Beer Festival, helped introduce the American IPA to the Golden State. Over three decades, the Rubicon's reach could be traced to breweries from Deschutes to Auburn Alehouse.
(More: 10 Beertography Tips from the Pros)
The Ballesteros have played their own roles in the region's brewing past. Ray helped start the Gold Country Brewers Association along with the Rubicon's original brewer Phil Moeller. Annette was one of the original owners of Sacramento's River City Brewing. With brewing roots running deep, they are an ideal fit to take over the iconic location.
"Doing this passion anywhere else would not be the same as doing it here — doing it here, where I've been part of the beer community for a long time," says Ray. "Ed and Susie (Brown), who started (The Rubicon), had a phenomenal vision, and they're responsible for what we're taking over for, and now we're bringing new energy."
(Find: A US Brewery Near You)
New Look, New Menu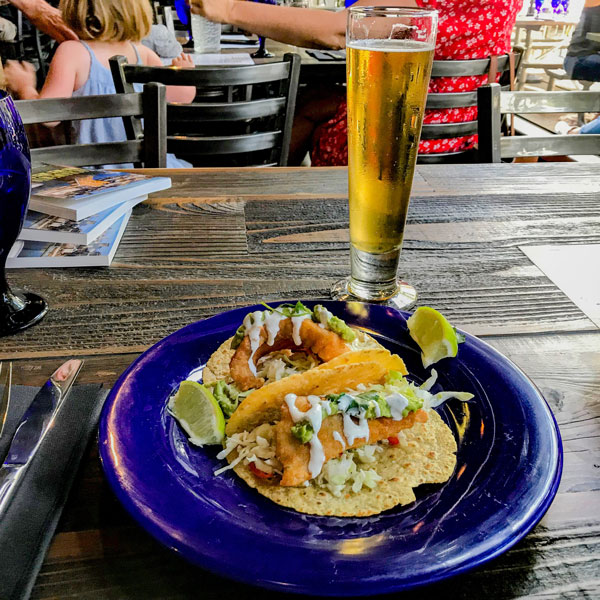 New energy and a much-needed facelift. Ballestero admits that it might have been easier to start a new brewpub from the ground up, but says the history and the story that developed in the midtown Sacramento building would have been lost.
"It's 30 years of history which is great, but it's also 30 years of wear and tear and 30 years of maybe some archaic design," he says.
(Enjoy: Brewpubs with Impressive Menus)
While much of the inside structure remains the same, the overall look feels updated. The bathrooms and kitchen have been updated and the flooring has been refinished. The original Rubicon brewhouse remains, but significant upgrades have been made to the entire system.
The menu focuses mostly on small plates like fish tacos, gambas al ajillo, Catalonian eggplant, and ceviche. And while you can also get a chicken sandwich or a burger, this is not your standard pub fare. The Ballesteros describe the food as farm-to-table California cuisine with a Spanish flair.
(MORE: 4 Small Breweries Happy to Stay Small)
"We all like burgers and fries and chicken wings, but there are times when I sit down and have a great beer and a great meal, and we have the ability to create that," Ray explains. "It's a perfect location to do it. We have a kitchen, we have the knowledge and the background to do it, so we want to put those two things together, and I think we can do it well."
Where the Rubicon felt more like a pub that happened to serve food, Alaro feels like a restaurant that happens to make really good beer.
The Beer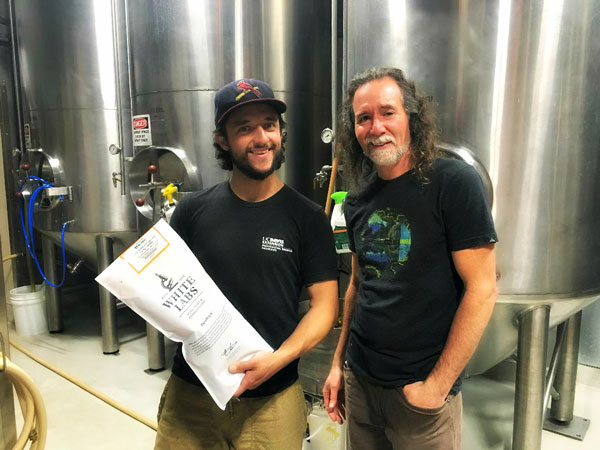 The beer at Alaro is all about quality. From the smooth finish stouts to the crisp and clean pilsners, Ray says it all starts with the ingredients.
(The Precarious Future of Wild Hops of the American West)
The La Boheme Czech Pilsner, for example, is made from "bohemian pilsner malt, Czech Saaz hops, and an authentic Czech yeast strain." The Potrero California Common is made from locally grown organic malt. Ballestero says these ingredients cost a bit more, and he could do it cheaper, but the quality is just that important to him.
To help with that mission is head brewer Chris Keeton. In what is probably no coincidence, Keeton was the last brewer for… the Rubicon. That means the iconic brewery's influence will still linger in the beer at Alaro. In fact, Keeton says while brewing the Bennett Pale Ale (named after his newborn son), he had the Rubicon's Monkey Knife Fight Pale Ale in the back of his mind.
(MORE: Lovibond & Hip Hop: Nappy Roots Talks Brewing)
Right now, Alaro has eight beers including three different IPAs.
"We're West Coast, we're California, and we've got to stick with that," Keeton says. "There are just some fantastic beers here. It's all about innovation, creativity, and artistry."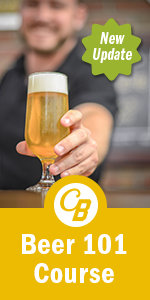 The Takeaway
For those who had experienced the Rubicon, walking into Alaro for the first time gives you a feeling of the familiar mixed the experience of something new. And Ray will tell you that's the point.
"It'd be crazy to open up and not have something that was a reference to that time era but still not get stuck in that time period either," Ray explains. "Some customers, they'll say, 'Hey, this is different; it's not what I expected it to be.' And there are other customers who will come in brand new because we are different."
Ray and Annette Ballestero didn't set out to replace the Rubicon. Instead, they wanted to honor its legacy while also looking forward to the future. So far, they seem to be succeeding. Days after the brewery opened, a group calling themselves the "Rubicon Refugees" came into Alaro to check it out. Ray says after their visit, one of the refugees told him that they wanted to hate it… instead, they've become Alaro's first regulars.
CraftBeer.com is fully dedicated to small and independent U.S. breweries. We are published by the Brewers Association, the not-for-profit trade group dedicated to promoting and protecting America's small and independent craft brewers. Stories and opinions shared on CraftBeer.com do not imply endorsement by or positions taken by the Brewers Association or its members.