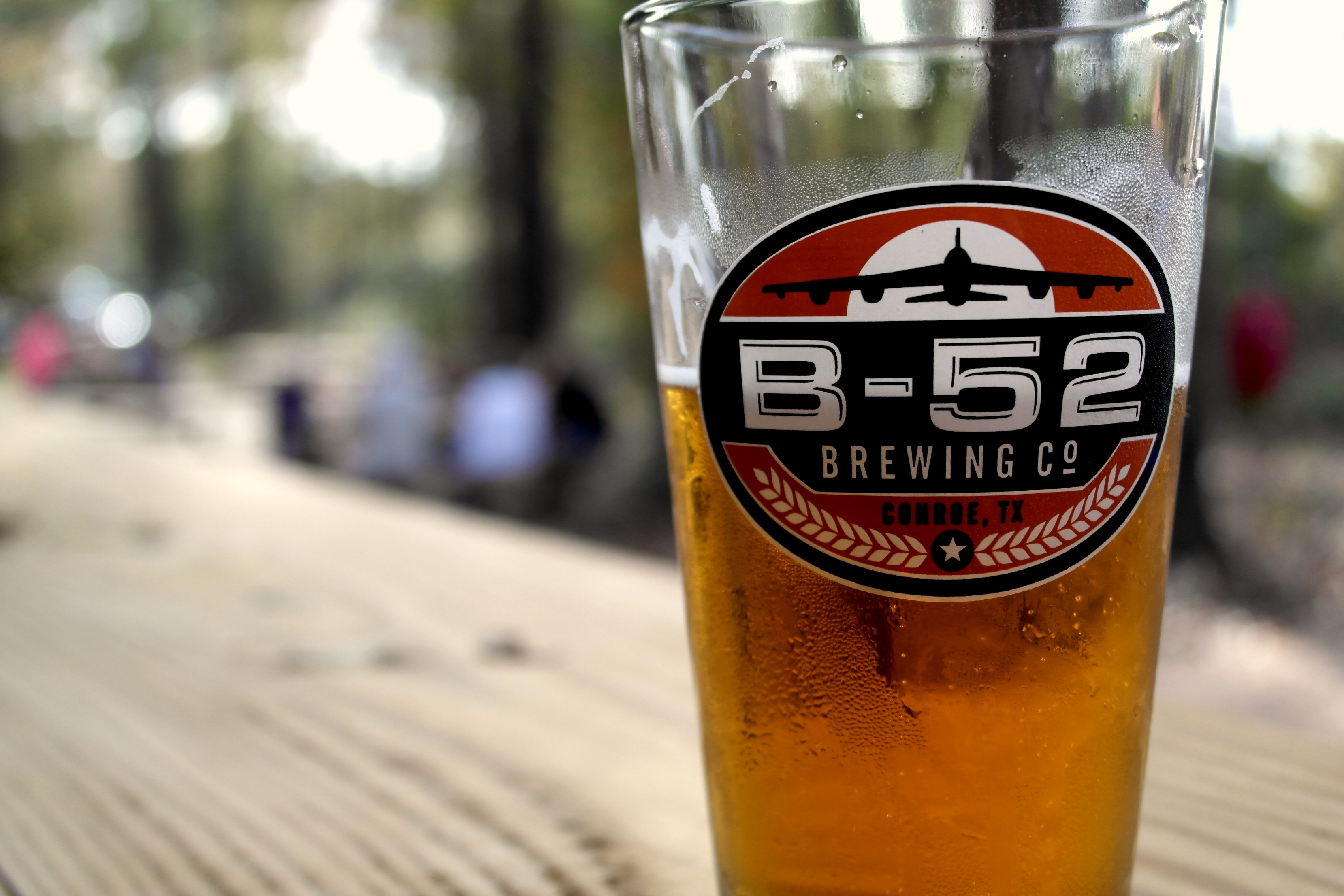 B-52 Brewing Co.
An hour north of Houston, Texas in the city of Conroe is B-52 Brewing Co. Brothers Chad and Brent Daniel opened the brewery in May of 2014 as a display of their passion for both beer and innovation.
"My brother and I have been building things our whole lives," said Brent. "From the massive Lego collection we had as kids to the makeshift bike-jumps we built, we've always been tinkering. After the first few beers we brewed on our homebrew setup, we quickly decided we wanted something bigger and better. We upgraded and upgraded until eventually we realized we were making beers that were better than many available commercial brews."
Home Brewers on Steroids
Chad and Brent were serious about their homebrew upgrades. Their house resembled more of a brewpub with a 12-tap kegerator that the brothers built and a garage overflowing with brewing equipment to fill each of those taps. This was while they were still in college in Austin, Texas.
Given their setup, it would seem as if the two were ready to start brewing after graduation. First, they wanted to make a road trip to conduct some market research, driving 5,000 miles from Austin to Vancouver and visiting as many breweries as they could along the way. During the road trip, they hashed out the vision for their own brewery.
"The community aspect of beer was probably the most influential and we wanted to build a brewery that we personally would like to visit," said Brent. "We believe that people are really paying for the experience that beer has to offer and that is what we are constantly trying to improve." That's exactly the kind of brewery that they opened with the assistance of their parents.
The four created a unique brewery experience. The brewery was built into converted shipping containers that are tucked under a forest of shade trees. On any given weekend, crowds gather in the beer garden to sip innovative craft ales, play corn-hole, and enjoy friends at one of the many picnic tables. It's a place where customers want to hang out.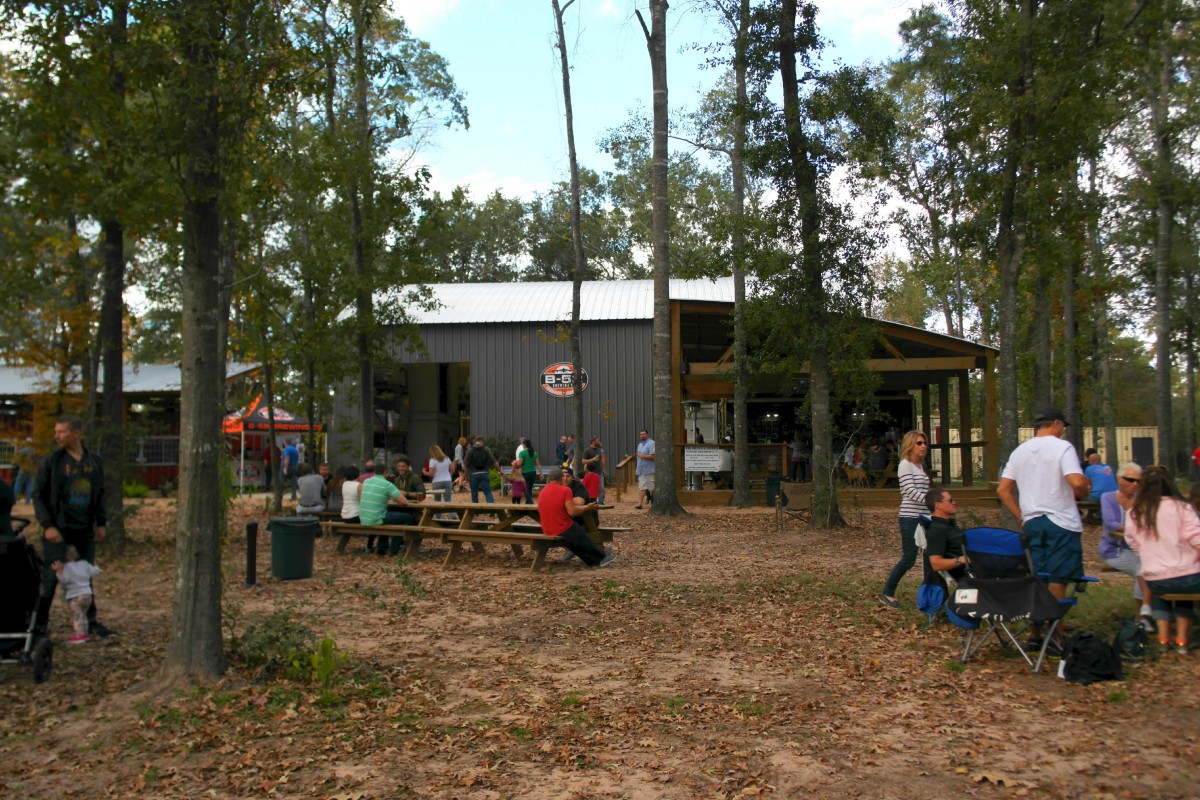 Navigating Texas State Laws
The legislature in Texas makes it quite difficult to open a brewery. Sure, Rick Perry may brag that the Lone Star state is easy to do business in, but not so for breweries. At first, they had to contend with the strange Texas law that did not permit breweries to sell beer samples directly to customers. Instead, breweries had to sell a ticket for a tour that could include beer samples.
The law has since changed, but some breweries, like B-52, still uphold the system during their busier times to help manage crowds. "We only do the tour packages on Saturdays because it can get pretty crowded and it makes it easier on the taproom staff," said Brent. "Friday nights are standard taproom pay as you go, or you can do a flight with four beers of your choice."
Another law that B-52 had to contend with prevents breweries from selling beer to take off premise (no growlers, bottles, or can sales). Once again, state law changed allowing brewpubs to sell beer to customers to take home. Breweries still had to abide by the arcane law. Thus, B-52 changed their status from a brewery to a brewpub.
Now, customers can buy growlers, bottles and kegs with the disclaimer that the beer must be consumed off-premise. This is something that Houston heavyweight breweries like Saint Arnold Brewing and Southern Star Brewing cannot do.
Brewery Expansion
B-52 recently broke ground on an expansion that will double the size of the building. The expansion will include a climate-controlled barrel room allowing the brewery to produce more specialty, high-end beers. Their first release will be Bourbonator, a bourbon barrel-aged Doppelbock. A barrel-aged Breakfast Stout and Vanilla Rye Breakfast Stout will follow shortly after.
The barrel room will also permit Brent and Chad to do what they enjoy most—experiment. The two are already scheming ways to use wine barrels to age Saisons, and they have their eye on barrel aged sours.
Beyond looking for ways to tinker with brewing, Chad and Brent are helping to improve the craft beer consumer experience. They recently launched QuikTap, a portable CO2 draft system that aims to improve the old pump-handle solution.
---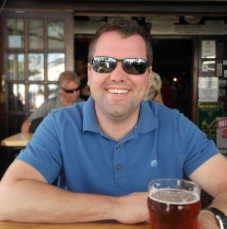 Bryan Richards is a craft beer, food and travel writer. He's followed his taste buds across five continents, 20 countries, and 71 cities. When he's not traversing the globe, he enjoys the craft beer scene in his hometown of Charlotte, N.C., and experimenting in the kitchen with his wife. He's also the author of The Wandering Gourmand, a culinary and craft beer travel blog.
CraftBeer.com is fully dedicated to small and independent U.S. breweries. We are published by the Brewers Association, the not-for-profit trade group dedicated to promoting and protecting America's small and independent craft brewers. Stories and opinions shared on CraftBeer.com do not imply endorsement by or positions taken by the Brewers Association or its members.