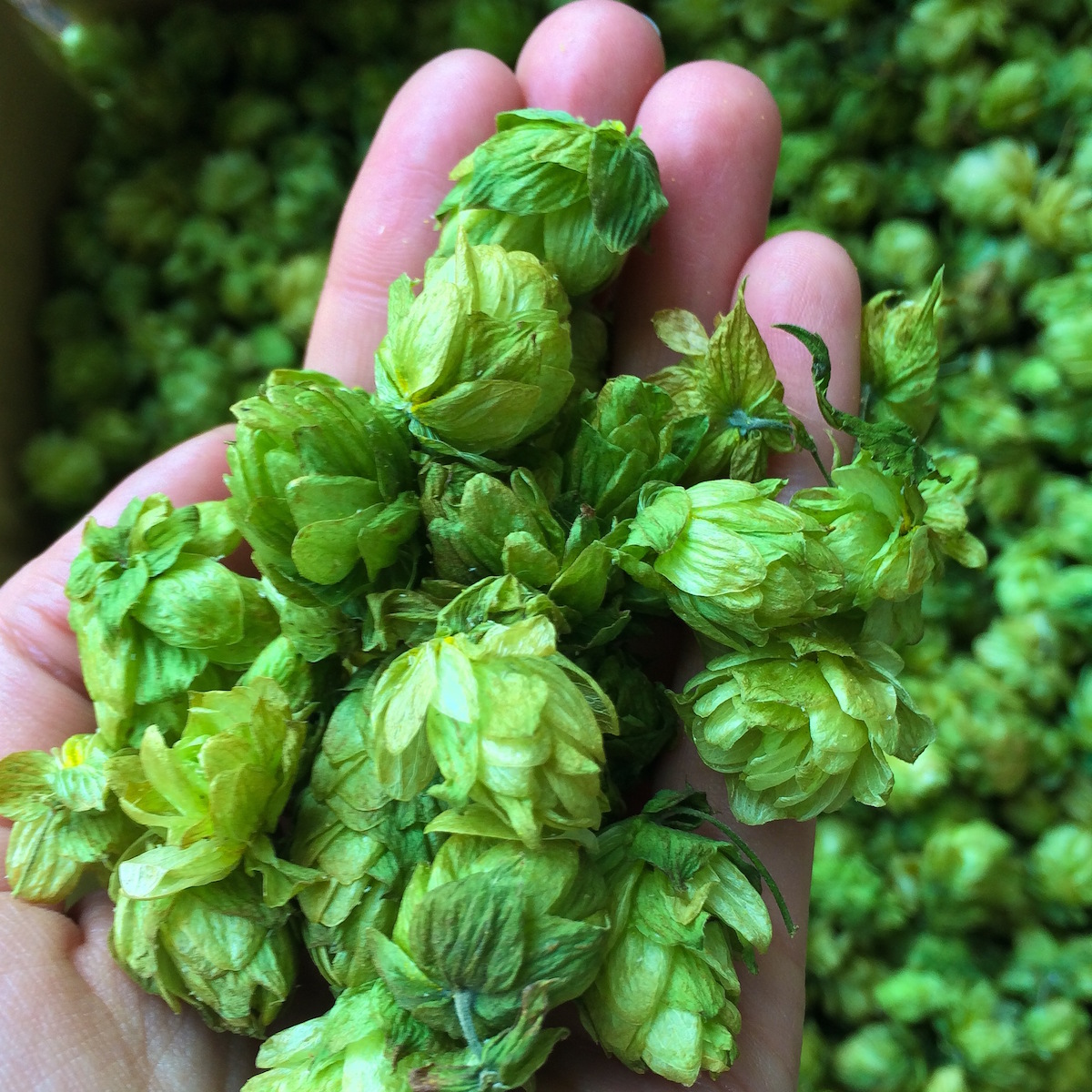 Bale Breaker Brewing Company, Where Hops Run in the Family
Just outside of downtown Yakima, Washington, sits field 41 of the B.T. Loftus Ranch — better known to locals as the Bale Breaker Brewing Company — a staple of the city's craft beer scene since 2013.
Surrounded by acres and acres of hop bines, the brewery's roots run deep — all the way back to 1932 when co-owner Megann Quinn's great-grandparents planted the first hop bines on the family farm. In the beginning, nine rows of hops were planted, one year before the end of Prohibition. Today, with the booze ban long gone and a booming craft beer scene in its place, the family hop farm now boasts 1,000 acres of hops that get shipped all around North America and beyond to breweries like Odell Brewing Co. in Colorado and the legendary Sierra Nevada Brewing Company.
For Megann Quinn (formerly Megann Smith), and her two brothers, growing up on a hop farm made for a unique childhood. But all three Smith siblings headed for the big city of Seattle following high school graduation; each receiving various college degrees and each eventually feeling the pull of the family farm, the craft beer industry, and small town life of Yakima.
"My dad always says that hops are in your DNA," said Quinn. "We loved beer, we loved hops, and my brothers and I always talked about this dream of opening a brewery on the hop farm."
With hops in their DNA, and furthered educations in brewing and business, Megann, her younger brother Kevin Smith, and her husband, Kevin Quinn, took a chance on a venture on the other side of the hop business — the craft brewing industry — where they've settled in nicely in field 41 of the family's successful hop farm.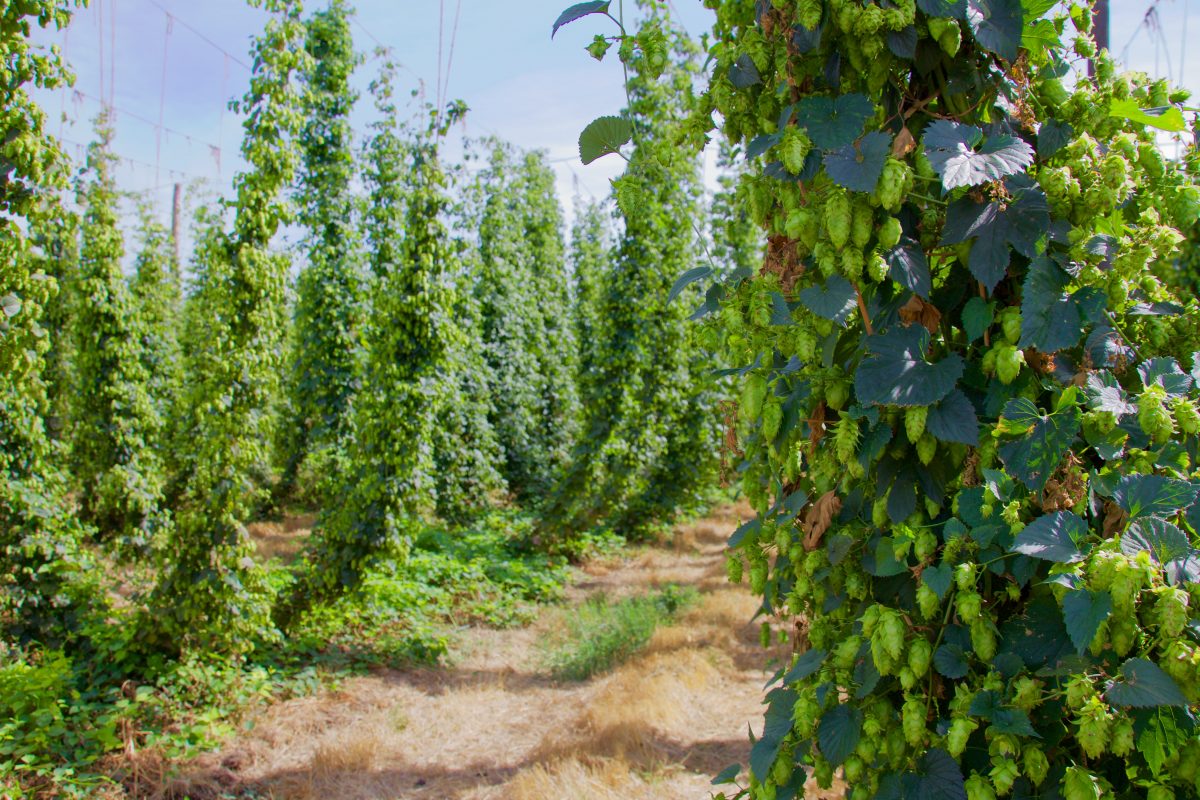 The first year the family-run Bale Breaker Brewing Company broke in their shiny new brewery and taproom resulted in 2,000 barrels of beer. By their second year, Bale Breaker broke 7,000 barrels, and by the end of 2015, the brewery nearly doubled production, prompting an expansion at their 30-barrel, three vessel brewhouse, which now also includes a five-barrel pilot brewing system and a brand new canning line.
"Quality is really important to us," said Meghann, who also manages the brewery's marketing efforts. "That's why we're investing a lot into our brewery equipment right now."
To this day, Bale Breaker is only one of a small handful of breweries in the city. When the brewery first opened its doors in April of 2013, it had two beers to offer the thirsty craft beer fans in the hop-filled city of Yakima. Paying homage to the location's heritage, Bale Breaker originally released the Field 41 Pale Ale, which is an easy-drinking pale ale dry-hopped with Simcoe and Ahtanum hops. Sticking in the hoppy realm, they followed up Field 41 with the Topcutter IPA, the brewery's flagship IPA that packs a balanced punch at 70 IBUs, made with multiple Yakima hops like Citra and Mosaic.
"We wanted to showcase Yakima hops," said Kevin Quinn, co-owner, brewer and the driving sales force at Bale Breaker. "But we also wanted to show that hops impart so many flavors and attributes to beer than just bitterness."
Today, the brewery is home to a busy taproom that's still serving up its two main signature beers in cans along with the year-round BottomCutter IPA (only available on draft at this time), a double dry-hopped imperial IPA, and currently, the seasonally brewed Raging Ditch Dry-Hopped Blonde Ale, which is a 5.3% ABV easy-drinking beer that is perfect for weathering the region's toasty afternoons and cool evenings — a climate combination ideal for successfully growing hops. Over 75 percent of the nation's hops are grown in the Yakima Valley, thanks to the climate, rich, volcanic soil, and generational farm families like the Smith's.
"Before we got into the beer industry, we had a lot of connections to breweries through the hop farm," said Megann Quinn, whose arsenal of stories from the hop farm throughout the years include big names in small and independent brewing like Ken Grossman from Sierra Nevada and Vinnie and Natalie Cilurzo of Russian River fame. Those connections helped Megann and her family dial in their business plan — originally created as a capstone project for older brother Kevin's MBA in economics, and execute it at a top level — which continues to be seen throughout the brewery's constant growth. But like many of the brewing greats in the beginning of their careers, the team at Bale Breaker always has growth on their mind. But for now, they're taking it one day at a time.
"Right now we sell all of our beer in Washington, and we hope to continue to do that for as long as we can," said Meghann Quinn."We won't expand our distribution footprint until we feel like we've fully saturated the market that we're in."
CraftBeer.com is fully dedicated to small and independent U.S. breweries. We are published by the Brewers Association, the not-for-profit trade group dedicated to promoting and protecting America's small and independent craft brewers. Stories and opinions shared on CraftBeer.com do not imply endorsement by or positions taken by the Brewers Association or its members.