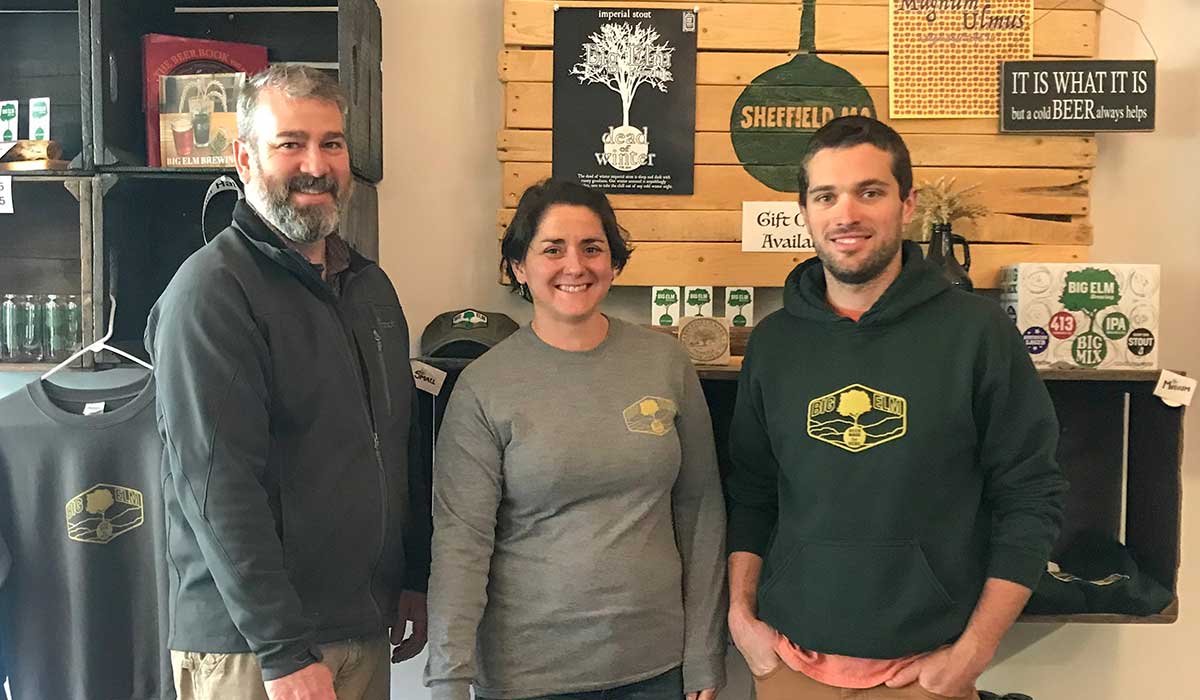 Massachusetts' Big Elm Brewing Returns to its Roots
Big Elm Brewing in southwest Massachusetts has been open in the Berkshires region since 2012. While they've been brewing for years, the couple behind the Massachusetts brewery says they're in transition. They're working to return to their roots as a community-driven brewery.
Big Elm Brewing co-founder and CEO Christine Bump started homebrewing in 1993 as a freshman at Millersville University of Pennsylvania. A chemistry major and a fan of beer, she tried a friend's dorm-crafted beer and was hooked.
In 2003, she met Bill Heaton while working together at Victory Brewing, outside Philadelphia. After a year of working together for a year they started dating. And they began to dream about opening a brewpub together. Their combined experience was complementary: Bump's degree in chemistry and training at and brewing certifications complemented Heaton's background in design and advertising. Bump left Victory to study brewing at the Siebel Institute's Doemans Academy located in Munich, Germany. Following that time, Bump and Heaton began their search for the ideal brewpub location and found it in the Berkshires of western Massachusetts.
In 2005, the founders opened Pittsfield Brew Works in Pittsfield, Massachusetts, the first brewpub in the city. After five years of running the popular restaurant and starting a family, Bump and Heaton closed it to focus on beer production and opening a brewery.
(VISIT: Find a U.S. Brewery)
Building a Community-Driven Brewery
Bump's vision was to create a community-driven brewery to celebrate the place they call home.
In 2012, Big Elm Brewing opened its doors in Sheffield, Massachusetts, in the southwest corner of the state. The name "Big Elm" is pulled straight from the town's history.
The brewery's name is inspired by a 400-year-old elm tree that had grown down the road from the brewery. Before the existence of a town hall in Sheffield, residents would gather under the massive tree, which was said to give shade to hundreds. The tree was cut down in 1926 and is a short drive to where the Big Elm Brewery is today.
The taproom at Big Elm is the best of both worlds for Bump and Heaton. It allows them a space to share their tasty brews with the public. It also allows them to experiment and create beers that excite them without the overhead of a restaurant.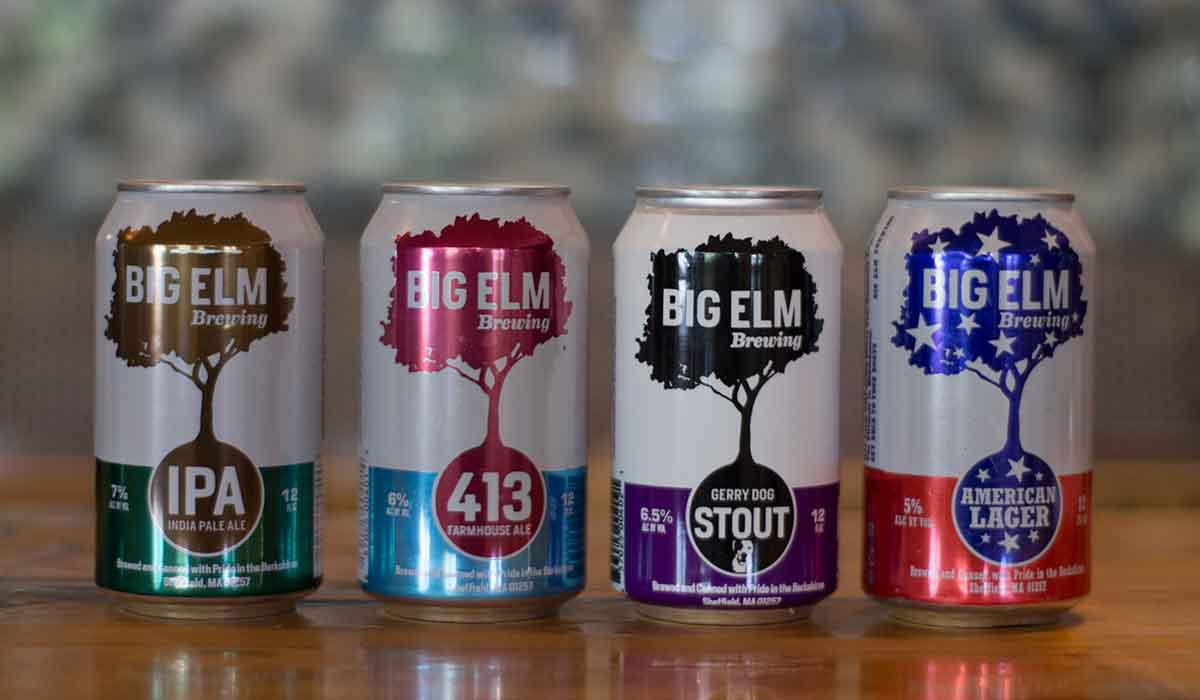 Transition for Big Elm Brewing
After three years of representation by the largest craft beer distributor in Massachusetts, Bump and Heaton did not see the lift in sales they expected when they transitioned the brand to distribution in 2016.
Over time, the co-founders missed the connection to the community that they had created in the first few years of business. Several months ago, they transitioned back to self-distribution, and according to Bump, they are essentially rebuilding their business. This will allow them to service their accounts, brew beer that celebrates the region and return to the reasons they opened the brewery.
"It is both scary and exciting to go back to self-distributing. It's scary because we are essentially going back to year two of business. It's exciting because we get to reconnect with customers and properly represent our beer," Bump said.
(MORE: Trendy Rose Beers Reach New Drinkers)
Bump and Heaton have launched a GoFundMe campaign, and have reached out to their community to help fill the gap. The proceeds from the drive (with a goal of $20,000) will have a combined use: to purchase a delivery vehicle and working capital to reintroduce the brand to the local market.
In this time of excitement and transition, the focus is relaunching the brand with the Berkshire community.  And they will also introduce some of their favorite beers that weren't available through distribution.
"We have made some delicious styles over the last couple of years that were only available at the brewery," said Bump. "It will be great to share these now with our customers."
CraftBeer.com is fully dedicated to small and independent U.S. breweries. We are published by the Brewers Association, the not-for-profit trade group dedicated to promoting and protecting America's small and independent craft brewers. Stories and opinions shared on CraftBeer.com do not imply endorsement by or positions taken by the Brewers Association or its members.