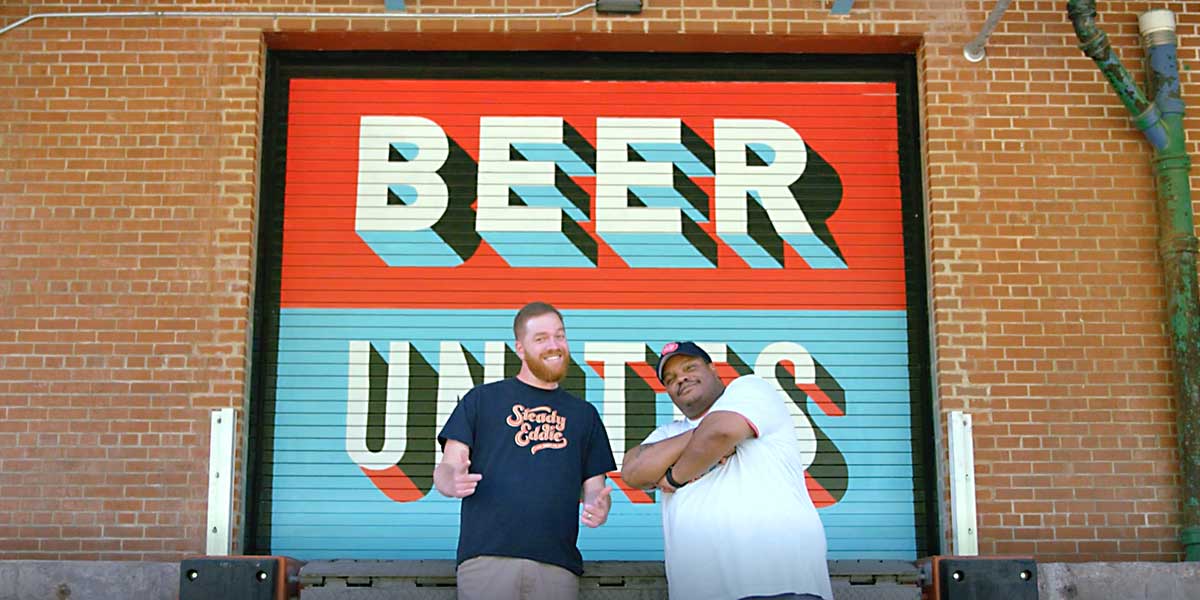 Brewery-Led Union Collective Brings Baltimore Institutions Under One Roof
Baltimore's Union Craft Brewing has been growing fast enough that, a few years after opening, the three co-founders realized they needed a new facility.
While second facilities aren't all that rare for independent craft breweries, Union Craft's founders took a different approach that puts "like-minded" local businesses under one roof in a part of the city the owners wanted to revive.
Union Craft's quest and their unusual and creative approach have resulted in the recently opened Union Collective.
(WATCH: Bay Area Brewery Helps Beautify a Neighborhood)
Union Collective Finds a Home in a Former Warehouse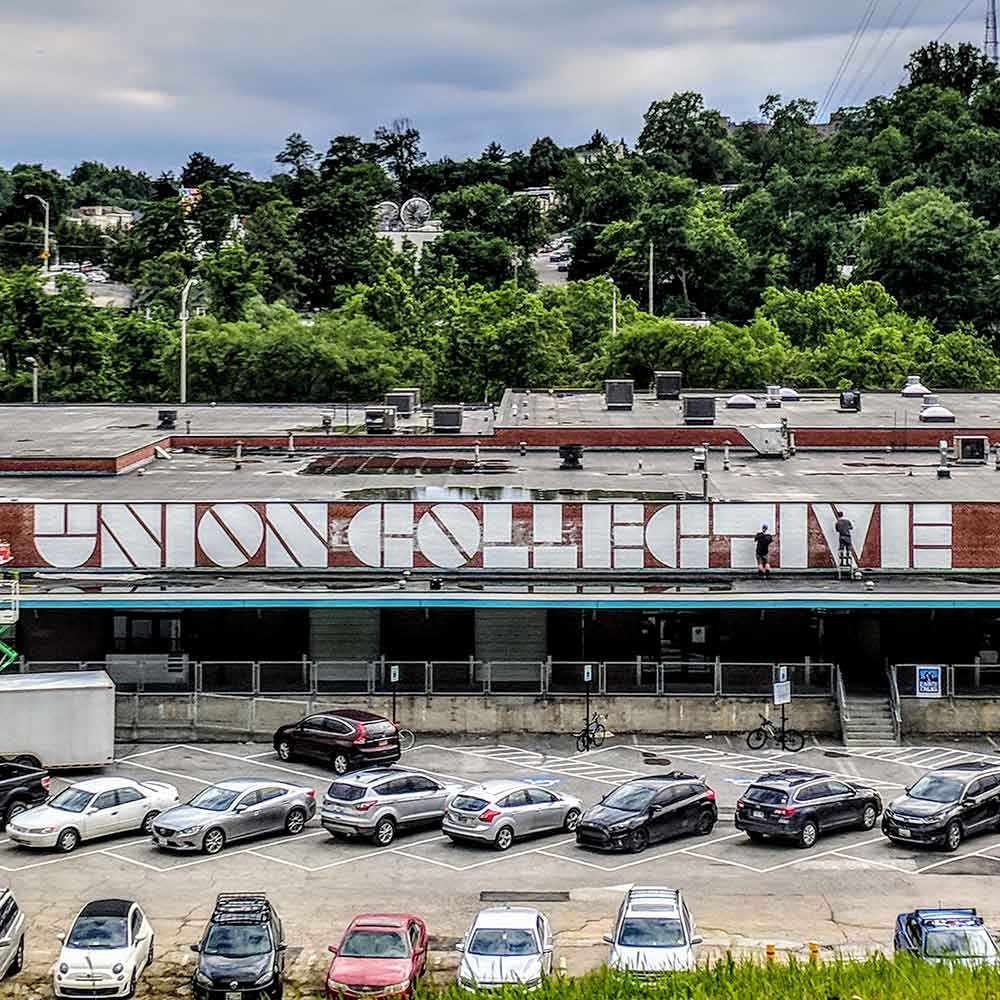 The search started in 2015-2016. Union's Co-Founder and Director of Operations, Adam Benesch, eagerly relates: "We scoured the city with the primary requirement to stay in Baltimore City. A problem Union quickly encountered is that there are not many large manufacturing properties available in Baltimore. Most are outside the city."
The search proved both fortuitous and productive. Union's team was looking for independently owned, growing businesses who were also looking to stay in the city.
With that in mind, Union returned to the 138,000-square-foot former Sears warehouse space, in the same neighborhood as the original Union brewery which, before the concept of "creating a space for all," seemed way too big. Thus, the Union Collective was born.
(READ: What is the Independent Craft Brewer Seal?)
Baltimore Institutions Under One Roof
Businesses that Union met during their quest were invited to the former warehouse for a meeting. Benesch recounts that "We wanted them to be like-minded. It's all about the community and living, working and playing together. We had to know what fuels them and whether we shared the vision."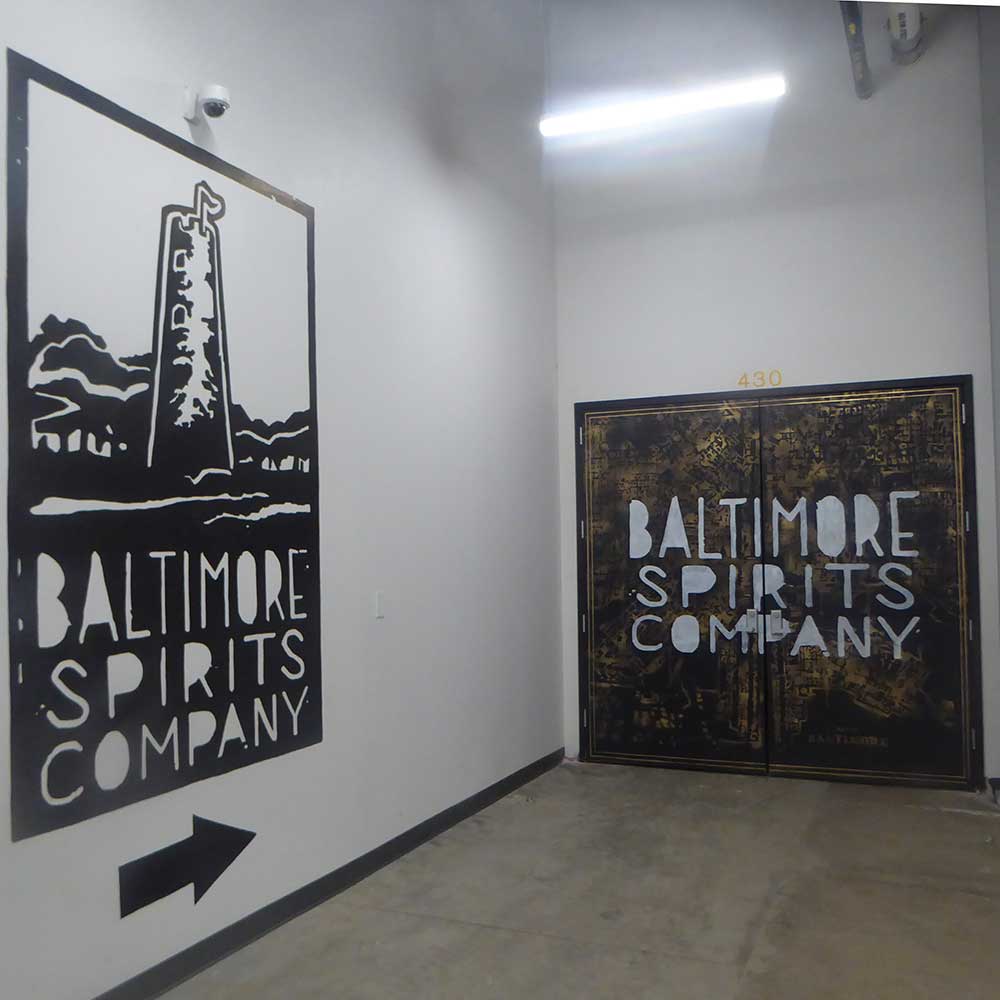 All the businesses wanted to help preserve the disappearing nature of the city's industrial history, much of it being replaced by housing, and improve the neighborhood. Benesch smiles and observes that "The community support was eye-opening. Tons of positive vibes."
At that meeting, the three Union co-founders — Benesch, Director of Brewing Operations Kevin Blodger, and Director of Marketing Jon Zerivitz — essentially said: "We bought the building, come join us," and described their vision. Clearly, they were successful. The owners of Baltimore Spirits Company were so enticed by the idea, they moved expansion plans up 1.5 years.
"It was a unique opportunity," says Co-owner and Co-founder of Baltimore Spirits Company, Max Lents. "We decided it would be a big draw and unique destination. We wanted to be part of it."
Baltimore Spirits is an award-winning distillery, including Maryland Distiller of the Year, which endeavors to "push the frontiers of creative distillation." It has a new, enlarged distilling capacity and an enticing, comfortable fresh tasting room. The distillery distributes throughout Maryland and DC and plans expansion to Delaware, Louisiana and California. Behind the Collective, it has put in an environmentally-friendly renewable geothermal system for the distillery's cooling step, one of the very few distilleries in the world with such a system.
Down the hall is Maryland-headquartered Earth Treks, a 20,000-square-foot popular rock climbing destination with bouldering, a gym and a yoga studio. Earth Treks has been serving Baltimore-area climbers since 1990.
Around the corner is The Charmery, a renowned Baltimore hand-crafted ice cream venue which provides "Happiness Through Ice Cream" using local ingredients where possible. Through its headquarters at the Collective and its expanded factory, The Charmery serves their delectables onsite and distributes citywide. Across from The Charmery is Vent Coffee Roasters which roasts beans on premises and provides a wide variety of coffee specialties. For Vent Roasters this is its first brick and mortar location, previously operating out of Baltimore's Argosy Café.
Well-Crafted Pizza is another enterprise opening its first brick and mortar location. Well-Crafted is known around Baltimore for its vintage 1949 Dodge traveling pizza truck serving farm-to-pie local ingredients. As the food provider inside the Union taproom, Well-Crafted sells kabobs.
(TRAVEL: Plan Your Next Beercation)
Advantages to Working as a Collective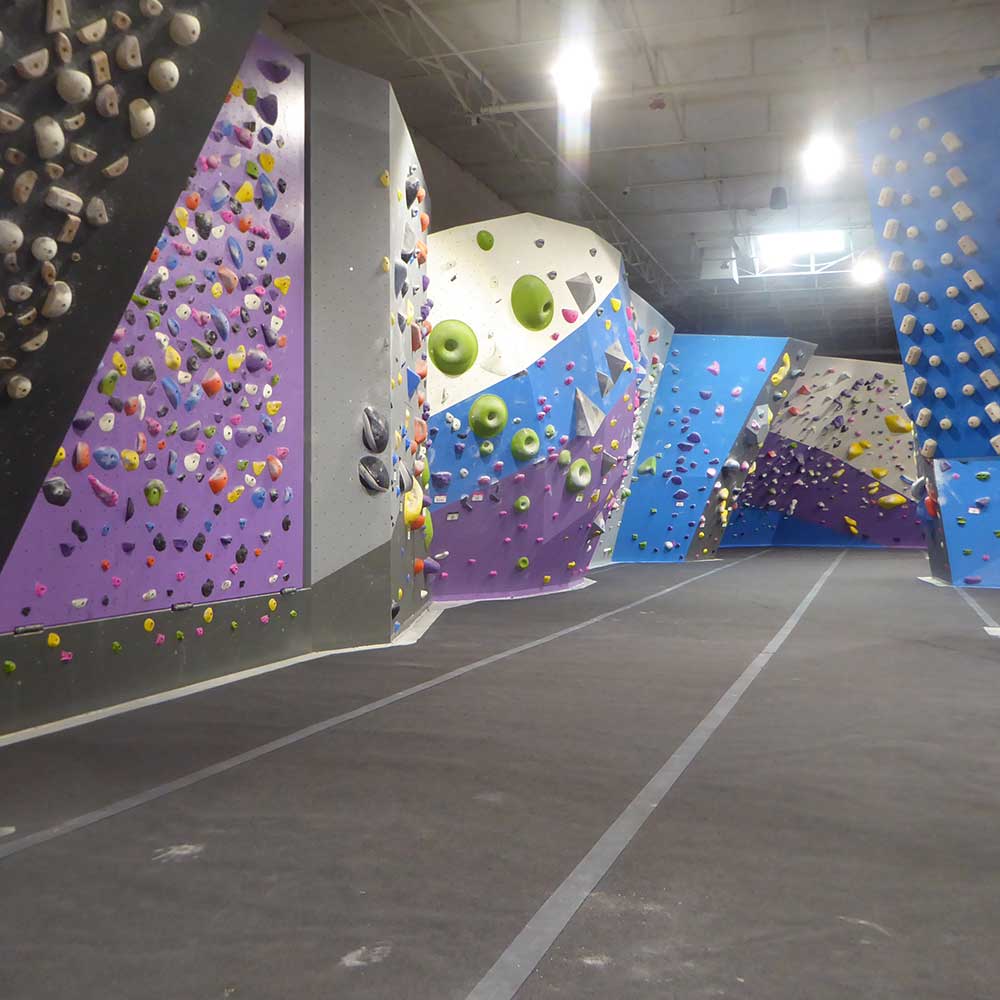 There are numerous advantages to the nascent Collective. "We can just sit around and talk marketing ideas," Zerevitz notes.
Other perks include sharing knowledge about everything from construction through operations; allowing the same or similar clients and customers to easily move from one member to another; sharing of leads, purchases, and combining trucks heading to similar destinations for deliveries.
The Collective has started to become a destination experience. The variety of businesses makes the space more family oriented. Dad or mom can visit the brewery while the youngsters have fresh pizza, then all can enjoy The Charmery ice cream and perhaps get in some fun exercise at the Earth Trek climbing, gym, and yoga venue –or maybe the other way around.
A Model for 21st Century Manufacturing
Union partnered with Baltimore's Seawall Development to help find, develop and manage the Collective. Benesch says that Seawall "helped turn this from a vision into a reality."
Seawall's Director of Development John Constable sees the Collective as "twenty-first-century manufacturing." For instance, both Charmery and Baltimore Spirits make their products at the Collective but distribute to their other stores.
"This is a unique combination of manufacturing and retail. I haven't seen anything quite like it," Constable says.
(VISIT: Find a U.S. Brewery)
Union Craft Brewery at the Collective
The anchor for the Collective is the new Union brewery. Inspiration for the design, layout and equipment is based on visits to various breweries, including Half Acre and Troegs. The team also built on the many lessons they learned from the original Union brewery.
Union has 43,000 square feet for brewing, fermentation and packaging and another 7,500 square feet for its new taproom and event space with floor to ceiling glass windows to watch the brewery operating.
Union now has an automated 60-barrel BrauKom system from Germany with all the bells and whistles for quality control and smooth operation including an automatic hop infuser and six 180-barrel fermenters.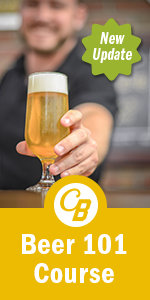 Brewmaster Kevin Blodger tells us that, "Expanding our quality control lab at the new facility is helping us consistently make excellent beers more efficiently." Blodger says the new capacity of 35,000 barrels a year can be modified to 70,000-100,000 barrels. The old 20 barrel system, now being used for experimentation, was bursting at the seams producing 14,000 barrels a year.
If you are lucky when visiting Union Craft Brewing, perhaps you will even meet 98-year- old Zadie Benesch, the world's oldest brewery employee and a co-founder's grandfather, who has become "everybody's grandfather."
Union Collective has only been open for a few months, and the original vision seems justified. More than 3,000 friends and neighbors attended the grand opening in late July — which also was Union Craft's sixth anniversary.
"The valley was jumping," Benesch says.
Business is brisk on weekends and steadily building on weekdays as word about the unique Union Collective destination spreads throughout Greater Baltimore.
CraftBeer.com is fully dedicated to small and independent U.S. breweries. We are published by the Brewers Association, the not-for-profit trade group dedicated to promoting and protecting America's small and independent craft brewers. Stories and opinions shared on CraftBeer.com do not imply endorsement by or positions taken by the Brewers Association or its members.