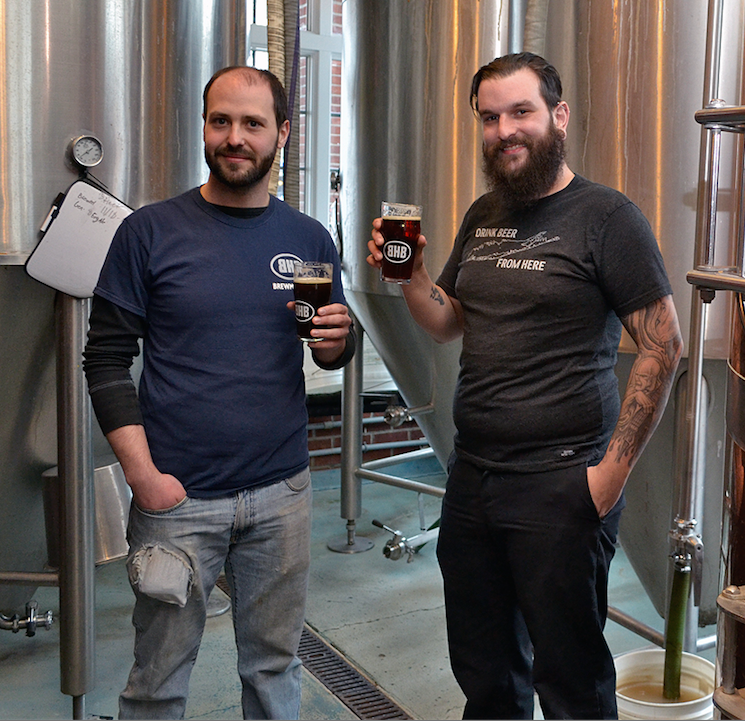 BrickHouse Brewery
Patchogue, a harbor front village on the South Shore of Long Island, New York, is home to a bustling main street with 20+ bars and restaurants including the centrally located BrickHouse Brewery. The brewpub occupies the oldest commercial building in town (built in 1850). The building housed Shand's hardware and general store for 75 years before they closed shop in 1990. Five years later, the building was purchased from the Shand family and BrickHouse Brewery was born.
Among the original group of owners was Tom Keegan who is still involved in the business today. His son, also named Tom, owns Keegan Ales in Kingston, New York, which is why you'll usually see at least one Keegan brew, typically Hurricane Kitty, on tap at the BrickHouse.
With the Shand's sign still behind the bar, BrickHouse Brewery has become a Long Island staple over the last twenty years. Outfitted with a 10 barrel brewery, full bar, kitchen and stage for live music, it wouldn't be that difficult to overlook the fact that BrickHouse is in fact a brewery and not just a restaurant that produces a few house beers. New brewmaster Arthur Zimmerman is setting out to make sure that doesn't happen.
Zimmerman was introduced to the craft while interning for the environmental health and safety department at Coors. A senior brewer gave him a tour and explained the process, and something about beer "struck home for him." After having a desire to experiment with brewing more than one recipe, Zimmerman began homebrewing, moved on to work at Funkwerks and Avery in Colorado and obtained his masters of brewing from U.C. Davis. He found himself applying to BrickHouse after his girlfriend was offered a job on Long Island.
He was hired as head brewer in early 2014—ironically, the former head brewer of BrickHouse moved on to a job in Colorado—and long-time employee Paul Komsic was bumped up to assistant brewer.
Komsic was a homebrewer, getting into the hobby after falling in love with Dogfish Head India Brown Ale and reading Extreme Brewing by Sam Calagione. "Once I realized the same guy that wrote the book made Dogfish Head beer I thought, 'I gotta try this myself.' " He saw the opportunity to get his foot in the door about five years ago when he took a kitchen job at the BrickHouse with his sights set on the brewery.
Experimentation in the BrewHouse
"We wanted to turn around our reputation a bit," said Zimmerman, referring to the basic rotation of 5-6 house beers that had become expected from BrickHouse. Komsic knew what patrons wanted adding, "We were selling a lot of Blue Point Blueberry and Blue Moon. Customers were looking for fruit and wheat beers." So fruit and wheat beers they got, with a Cranberry Clementine Ale and Ginger Wheat with lime peel and grains of paradise being added to the rotation.
The unique Long Island geography his home to breweries and wineries within easy driving distance of each other. Zimmerman saw this as an opportunity for a hybrid which became Biera Aromatico, a beer brewed with Australian summer hops and Muscat and Malvasia wine grapes.
It's not all crossover beers at BrickHouse Brewery though. "Every now and then we get to do a beer that's just for us," said Komsic, going on to describe their holiday Krampus, a black IPA that was their first experiment with mash hopping—adding hops to the mash to impart hop flavor and aroma with little bitterness. "There were hops literally everywhere. Once a week you still see one wash up in a random corner," laughed Zimmerman.
In 2014 the Brickhouse brewed just over 700 barrels, with 10 percent going to outside accounts, a completely new venture for the brewery. "We're brewing funkier stuff, and getting our product into the better craft beer bars is a great way to get the word out."
The Power of the Brew Pub
The only other Long Island brewpub that currently distributes their beer is Southampton Publick House, so customers sometimes still do a double take when they see BrickHouse beer in other restaurants.
"Brew pubs have a responsibility to educate the public," according to Komsic and part of that duty is demonstrating the potentially harmonious relationship between beer and food. Their new small plate menu, featuring treats like maple bacon popcorn and hand cut, herb dusted potato chips, aims to show customers that there's more to bar snacks than dry pretzels.
"A lot of bigger breweries have things they're expected to bring back. As a brewpub, we can play around, have variety and try new things," said Zimmerman. He and Komsic are aiming to have 10 or more unique beers on tap at all times with something for "everyone from the person just trying beer to the craft beer geek."
---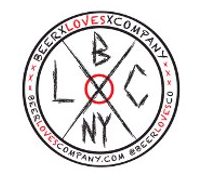 Alicia and Kevin started Beer Loves Company out of their love for craft beer, food and the search for the best of both. They write about, make and are advocates for craft beer. Their love of beer has lead them to support local agriculture, local shops and local breweries while giving them the chance to have fantastic adventures along the way.
CraftBeer.com is fully dedicated to small and independent U.S. breweries. We are published by the Brewers Association, the not-for-profit trade group dedicated to promoting and protecting America's small and independent craft brewers. Stories and opinions shared on CraftBeer.com do not imply endorsement by or positions taken by the Brewers Association or its members.