California's Unsung Brewing Company: Inspired by Superheroes and Everyday Heroes
True beer is unadulterated and made from the purest ingredients possible, fashioned by the hands of a hard-working brewer who ardently invests in the spectrum of every flavor profile, depth of body and quality ingredients. Two such brewers, Unsung Brewing Co.'s Mike Crea and Ryan Hunt, have answered the beckoning of the Bat Signal, and have been hard at work behind the scenes to bring their vision of true beer to the world: work done without taking short cuts.
In a world where local draft systems have become ever-competitive playing fields amongst breweries, beer must stand out, become known, and capture interest in not only the buyer, but the mass audience. Even with a nearly limitless variety of styles to choose from, many would agree that the U.S., and the West Coast specifically, has become an IPA nation where resinous dankness is arduously craved. Newcomers to the production side of the Orange County, California, beer scene have been hard at work brewing up a storm to bring the ale geeks both ultra tropical IPAs and approachable beer — and these ales are meant for newbies and seasoned beer veterans alike.
The two unlikely and ever-humble brewers behind Unsung Brewing were raised on the heroic stories from the comic books of yore: Batman, Spiderman, The Incredible Hulk, and so on. The nostalgia of hero mythologies fuel the heart of the Unsung operation, which pays homage to heroes everywhere: service men & women, firefighters, doctors, friends, family and even brewers. Owner and mastermind Mike Crea sums up his credo in a couple simple sentences: "We strive to craft beer of uncanny flavor and depth that plays well with food. The following lineup reflects a blending of Midwest heritage with West Coast progression."
Q: Tell us about your brewing background.
Mike: Got into the beer industry through working in the wine industry. After a while, wine became boring. There's more creativity in brewing. Also spent some time volunteering with Jerrod Larsen at Tustin Brewing Company. At Tustin, I learned a lot about the brewing business from a different standpoint. Later I graduated from Siebel Institute in Chicago with brewing degree; even entered some of my beers into a brewing competition and garnered some medals. After an epiphany, I decided to open up my own brewery. Spent some valuable time with mayor Tom Tait and became inspired by his vision and passion for craft beer.
Ryan: I started homebrewing while I attended college — taking over my parents' garage, then I began developing a deep love for beer. Most recently spent time brewing with Jon Porter (Smog City Brewing) and Jerrod Larsen of Tustin Brewing Co., and for a short time at Phantom Ales in Anaheim.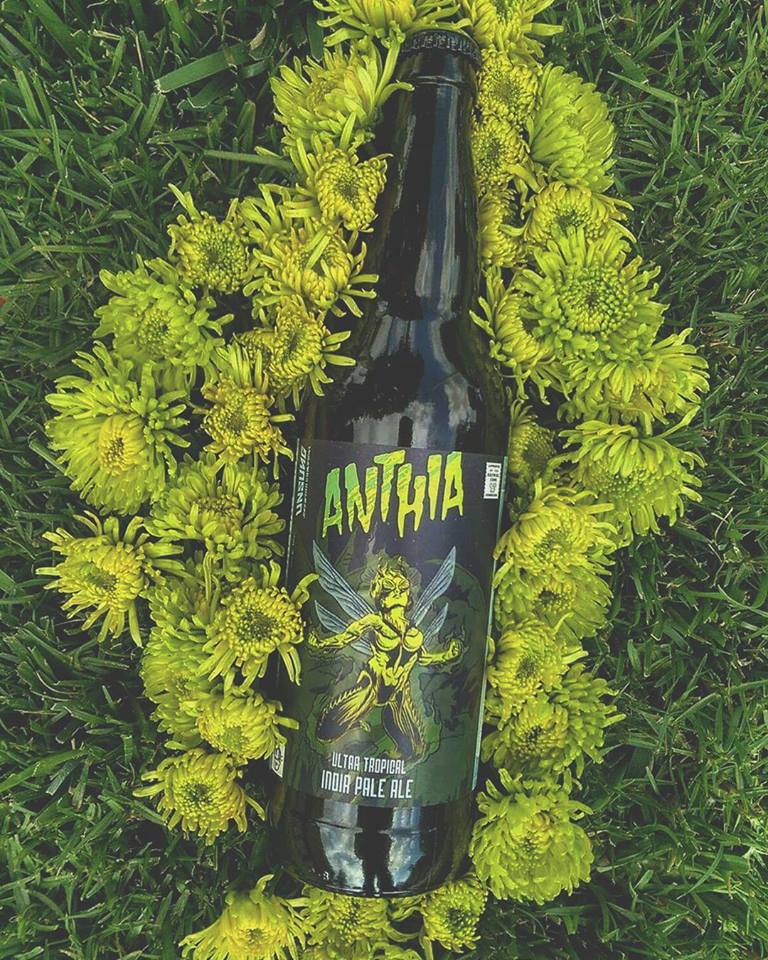 Q: What inspired the conception of Unsung?
Mike: Childhood nostalgia of reading Marvel comics and craft beer for what it is. I feel like the everyday brewer is truly an unsung hero; out of the public eye brewing in a potentially dangerous environment for hours, enduring hard physical labor. All this work is unseen by the general public and that's the best-kept secret.
Q: What specialty brews do you have planned for the Unsung catalog?
Mike: We're still feeling out where it's going to go. We brew beers we really like to drink. Our slogan is the pursuit of heroic beer; I want to brew beer for everyone. Plan on dabbling in some possible sours, Belgian styles and palate-pleasing beers. From a fantasy standpoint, our concept coincides with my love for comics. I've always wanted to bring craft beer geeks and comic geeks together in a fun way.
Q: Explain the core values of Unsung.
Mike & Ryan: Hard work & integrity. Doing things the right way/no compromising. Constantly evolve and develop new ideas while controlling our brewing process. Being open to change. Making styles we like brewing with integrity and not taking short cuts. We want to respect the history of beer styles.
Q: What's your favorite thing about what you do?
Mike & Ryan: Being able to have our beer ordered at a bar, bringing pure satisfaction to people enjoying our beer, and if it's not about the beer then that's not what we want to do.
Q: Who are some of your greatest mentors in the industry?
Mike: Veteran brewers in Orange County Brewers Guild — Patrick Rue of The Bruery (Placentia) and Aaron Barkenhagen of Bootleggers Brewing (Fullerton) — true pioneers in the business that paved the way for the rest of us.
Ryan: Victor Novak (formerly of TAPS and now Golden Road Brewing) [is a] purist in brewing lagers and various European styles.
Q: If you had to pick a favorite beer from a brewery and offer it to a stranger, which one would it be and why?
Mike: Like the very first time watching Star Wars: Naughty Sauce, a mind bender watching people drink it for the first time.
Ryan: Any fruity sour beers.
Q: If you were omnipotent, what would you change (first) to improve our beer universe?
Ryan: The need from all consumers to be more educated about beer and the industry. Make people open to trying more things.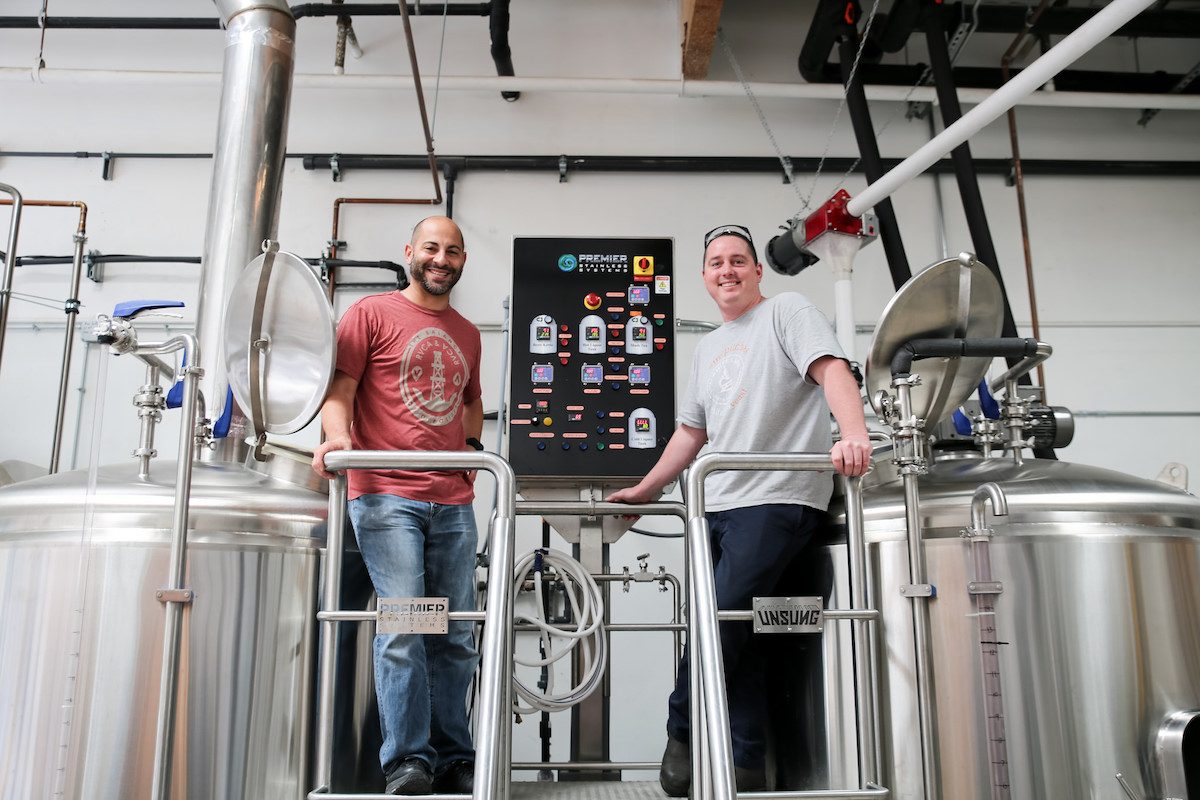 Q: What's the most undervalued brewing ingredient?
Mike: Water: the most vital ingredient. Whether it be reverse osmosis, purifying it and allow it to result in any profile.
Q: It's your last meal. What is it and what do you pair it with?
Mike: A big plate of carbonara with an over carbonated saison in a chalice.
Ryan: Spicy Mexican food with a big sticky IPA.
Q: What do you like to do in your time away from the brewery?
Mike: Outdoor trail hiking to enjoy quiet time and checking out new spots.
Ryan: Backpacking and off-roading in the Sierra Nevada.
Q: How old were you when you had your first beer? What was it? Do you remember any details of your first encounter?
Mike: Busch lite with the cool kids on the weekend, and I remember thinking to myself, "Why would someone drink this?"
Ryan: At the age of 7 I tried a Coors with my old man.
Q: Who is your favorite superhero, and why?
Mike: Batman: he's the hero in disguise that's saving humanity. A real unsung hero.
Ryan: The Incredible Hulk. What's funnier than a guy with an anger management problem that turns him into a big green monster?
CraftBeer.com is fully dedicated to small and independent U.S. breweries. We are published by the Brewers Association, the not-for-profit trade group dedicated to promoting and protecting America's small and independent craft brewers. Stories and opinions shared on CraftBeer.com do not imply endorsement by or positions taken by the Brewers Association or its members.