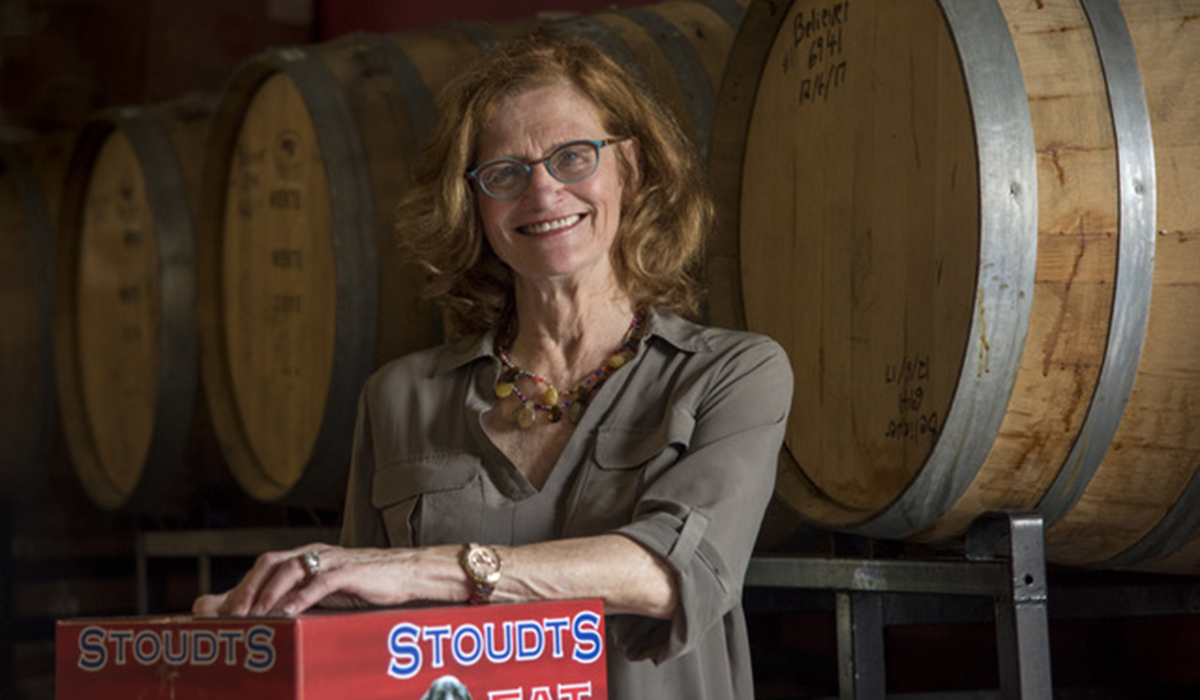 Craft Brewing Pioneer Carol Stoudt Discusses Retirement After 30-Plus Years
Brewmaster and brewery owner Carol Stoudt chuckles when she tells the story of landing her first bar account in the city of Lancaster, Pennsylvania. Instead of identifying her offering as Golden Lager or even Stoudts Brewing, someone working at the bar had attributed her labor of love to her well-known husband by writing on the menu, "Eddie Stoudt's Beer."
Though the mistake sounds preposterous now, the year was 1997, and Carol was one of the very few female head brewers in the country. Today, Stoudt says of The Lancaster Dispensing Co., "They're still a lovely account of mine but that was funny," and notes that otherwise she's very rarely tripped over gender assumptions in the 33 years since she opened Stoudts on her family's land in rural Adamstown, Pennsylvania, 63 miles northwest of Philadelphia.
Carol Stoudt Announces Her Retirement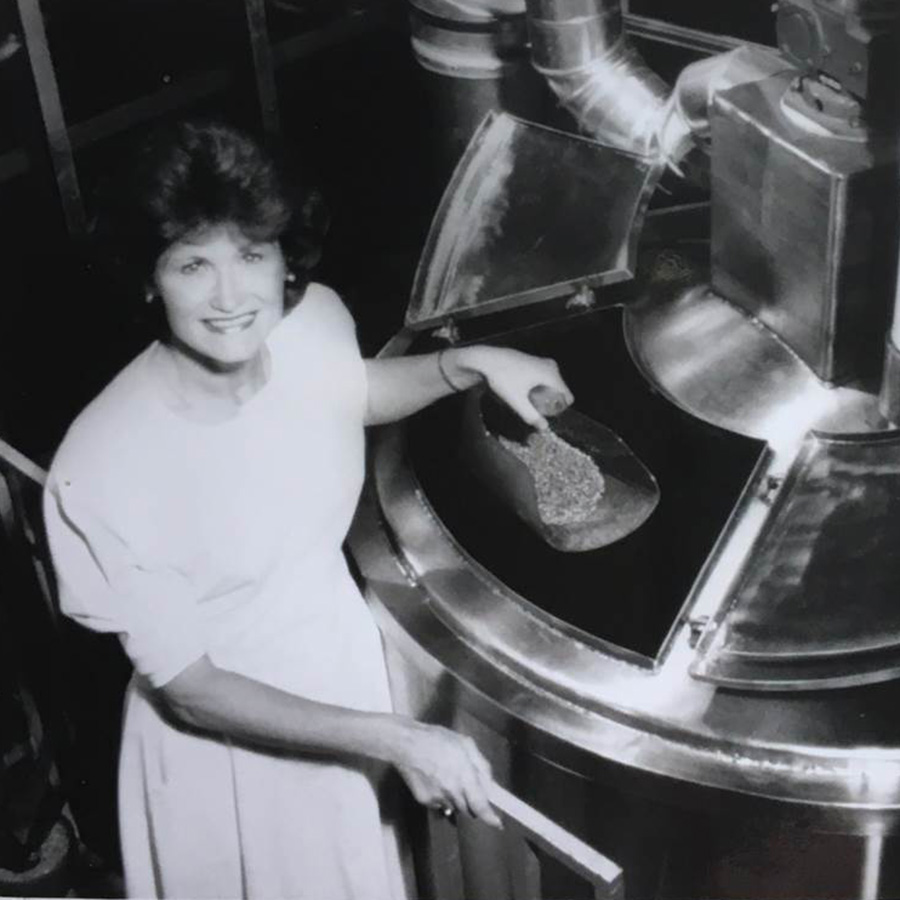 Sadly for the millions of fans she's developed since launching in 1987 as one of the very first female brewmasters since Prohibition, that bar, along with all others across her sales territory, will stop selling Stoudts beers once it runs through any remaining inventory. In February, the 70-year-old announced she would mostly retire from brewing and shut down Stoudts, save the minuscule quantities she'll continue to make for the Black Angus Restaurant–also located on the property and owned and operated by Ed since 1962.
"I won't be working 80-to-90 hours a week," she says.
Stoudt says sales of her traditional German- and English-style beers have slowed in the past few years. And she really wants to start traveling more for pleasure (especially domestically) and spending more time with her five children and their kids.
(More: Why I Love to Cook with Pilsner Beer)
"I really have to take one day at a time. I love to cook, perfect recipes, read. I haven't had time," she says, noting that she's spent a lot of her recent hours giving press interviews.
Queen of Hops
Those interviews would have more than likely included a question or two about her role as the self-titled "Queen of Hops"–one of the original and most famous female leaders in craft beer. To show how increasing numbers of women gradually entered the industry after she did, she credits Oregon malt innovator Teri Fahrendorf for starting the Pink Boots Society in 2007 to empower the working women of beer and observes that she herself was one of the first women to judge the Great American Beer Festival® Competition.
Now, she says, "I think it's almost 50/50. … I'm glad more women who have passion for beer go into it. It's nice to have a balance."
The Best Part of Craft Beer is the People
Looking back at her overall experience in the industry, the former kindergarten teacher says though she does love educating beer lovers on flavors and styles, the best part of her career has been the people.
"I love the passion of the people that make fabulous beers and the people who've enjoyed them over the years," she says. "I really think there was a lot of personal growth for me. I enjoyed being around all ages and applauding the beers they're making."
(Related: Female Brewing Pioneers and Innovators Talk Gender Equality in Craft Brewing)
Always active and rarely one to reflect wistfully on the past, Stoudt says she'll probably pop up at beer events now and again. She'd like to sell her 30-barrel brewing system or rent the space and equipment to another brewer. She'll hang on to her two-barrel pilot system for the restaurant but doesn't know yet how much beer she'll make or which styles, though she suspects she'll keep brewing certain classics like Golden Lager, Pils, American Pale Ale, Gearshifter IPA and Fat Dog Stout.
"I do love beer and its people. It makes me smile. It keeps me young." Carol Stoudt
She does know that all of her brewers have already found new jobs and her sales manager is staying on, for now, to help wind things down and maybe take on a new role at the family complex that will continue to house the restaurant, plus the German bier hall, antiques mall and bakery. He could produce beer events or work directly under Stoudt if she decides to eventually contract brew or boost production, just a bit, beyond the restaurant.
She does hint that she'd like to keep supplying beer to McGillin's Olde Ale House in Philadelphia. It's her longest-running account and one of the oldest continuously operating bars in America. Not only does the tavern advertise that it sells more Stoudts on draft than any other pub in Pennsylvania, but it also doesn't hide the fact that the brewery makes its three house beers, McGillin's Real Ale, McGillin's Genuine Lager and McGillin's 1860 IPA.
"I would love to keep serving them," Stoudt says. "Can you imagine someone being that loyal?"
Not long after Stoudt announced her retirement, Pennsylvania craft old guard Sly Fox Brewing announced the release of a Stoudts collaboration beer called Black Lager packaged in a plain 16-ounce can. Brewed to honor Stoudt's legacy, the collaboration suggests that one might get chances to drink her beer through similar endeavors with others going forward.
"I mean, I do love beer and its people," she says. "It makes me smile. It keeps me young."
CraftBeer.com is fully dedicated to small and independent U.S. breweries. We are published by the Brewers Association, the not-for-profit trade group dedicated to promoting and protecting America's small and independent craft brewers. Stories and opinions shared on CraftBeer.com do not imply endorsement by or positions taken by the Brewers Association or its members.