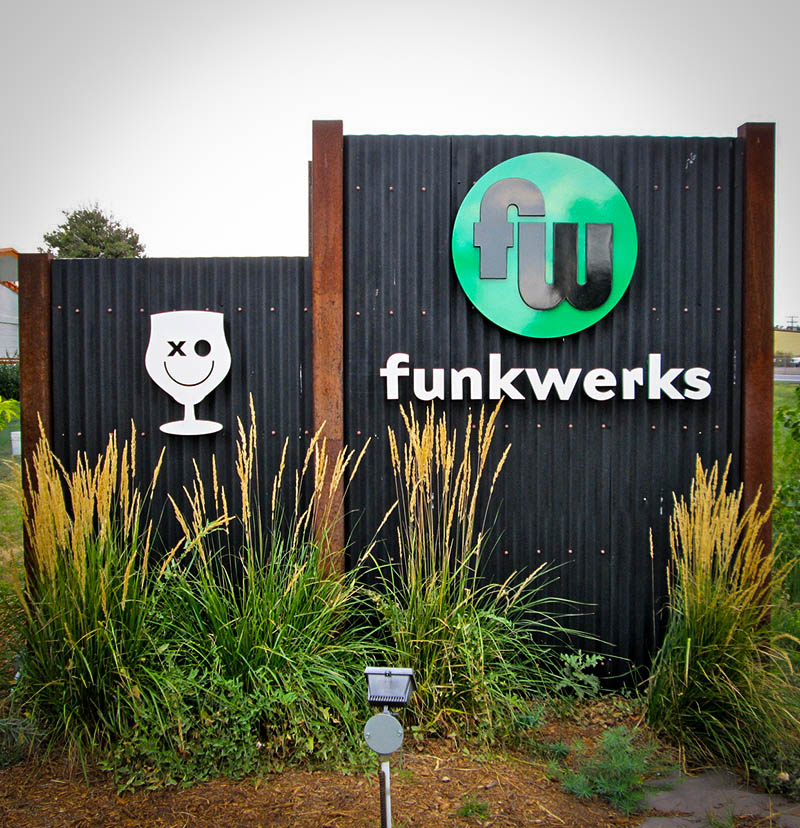 Funkwerks
Even for a craft brewery, Funkwerks—both its beer and its business plan—is, well, kind of funky. Since December, 2010, Funkwerks has remained focused on experimentation, while insuring that growth has never exceeded quality. A saison-focused brewery, Funkwerks took home the award for Small Brewing Company and Small Brewing Company Brewer of the Year at the 2012 Great American Beer Festival.
Co-founders Brad Lincoln and Gordon Schuck met while studying brewing science at the Siebel Institute in Chicago, Ill. The two agreed making something not many other American breweries were doing would be a fine way to go to work every day. Schuck convinced his business partner that Ft. Collins, Colo., with its mountain base water supply and low cost of living, would be the place to start a brewery.
"Ft. Collins also had a well developed craft beer scene with a great tradition of well known beer styles," said Lincoln. "So we felt local beer drinkers would be open to a new tasting experience with saisons."
The saison style has humble roots beginning on farms in the Belgian countryside, and they were brewed with seasonal ingredients. The yeasts used in these beers lend peppery and citrus notes to the wort it comes in contact with producing a fruity, slightly tart and often very dry beer. Examples often include the addition of herbs and spices and sometimes Brettanomyces is added to provide extra complexities.
Order the Funkwerks Saison, its flagship beer, and you will be served a beautiful snifter glass. You'll immediately notice a welcomed bite of orange, lemon, ginger and pepper. While there I was also able to sample Deceit, an award-winning Belgian-style golden ale aged in rum barrels for eight months.
"Belgian beers often improve with age. This Rum Barrel Deceit is going to be even better in about six months," said Lincoln. That is hard to imagine. Deceit, at 10 percent ABV, is spicy and aromatic, like a fizzy marriage between fruit and Drambui. However, even the Funkwerks' brews with high ABVs are smooth and well behaved on the palate.
Sit outside and add sunshine while drinking Rum Barrel Deceit, and is like a mini-vacation. Walk around their brewing operation and you'll find a growing collection of wine and spirit barrels for aging and cases of filled and unfilled 750 ml bottles of their wide range of saison beers stacked and ready to go. Funkwerks' beers are a great examples of Belgian-styles that are being crafted and thriving in America.
Photo © fairlyawesome via Flickr CC
CraftBeer.com is fully dedicated to small and independent U.S. breweries. We are published by the Brewers Association, the not-for-profit trade group dedicated to promoting and protecting America's small and independent craft brewers. Stories and opinions shared on CraftBeer.com do not imply endorsement by or positions taken by the Brewers Association or its members.