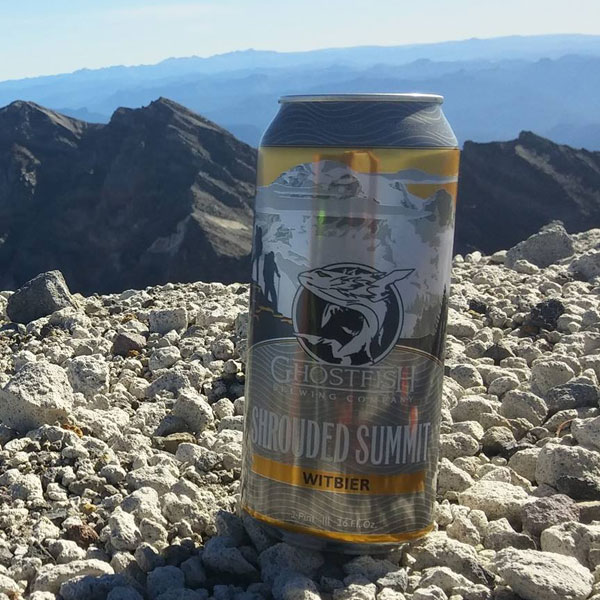 Ghostfish Brewing Wants to Change How You See Gluten-Free Beers
Ghostfish Brewing Company in Seattle wants to change the stigma around gluten-free beers — and with a growing medal count to their name, they're already on their way.
Randy Schroeder and Brian Thiel had been following "Igliashon Perplextus Jones" on various beer blogs for months. They could recite his latest posts, speak to his recipes and mimic his techniques. And though they couldn't pick "Igliashon Perplextus Jones" out of a line-up, they had a feeling he was just the brewer they were looking for as they got their very own brewery up and running.
Schroeder and Thiel's search for a head brewer had come after years of homebrewing, several drafts of business plans and one crucial "aha!" moment.
Schroeder reflects, "Everyone who homebrews, everyone jokes 'wouldn't it be cool to do this and get paid for it?' There was a point that we were serious enough about it. We developed a business plan."
A Leap of Faith
The original business plan went through its first round of edits after Thiel visited the Great American Beer Festival with his wife in 2012. Looking for inspiration on how to differentiate his own brewery, Thiel wandered through the booths with his wife, who has celiac disease. Despite being at a world-famous beer festival, the selection for those with her diet restrictions was slim.
"The gluten-free beers that had medaled were quite disgusting," Thiel says. "I came back and asked Randy to keep an open mind about a change in our plans. Did we want to be one of 2000 breweries doing the same thing or take this step — this leap of faith — and become a gluten-free craft brewery with the intention of doing it the best in the world?"
The two took the leap under one condition: The brews had to appeal to both of them, and neither of them were gluten free.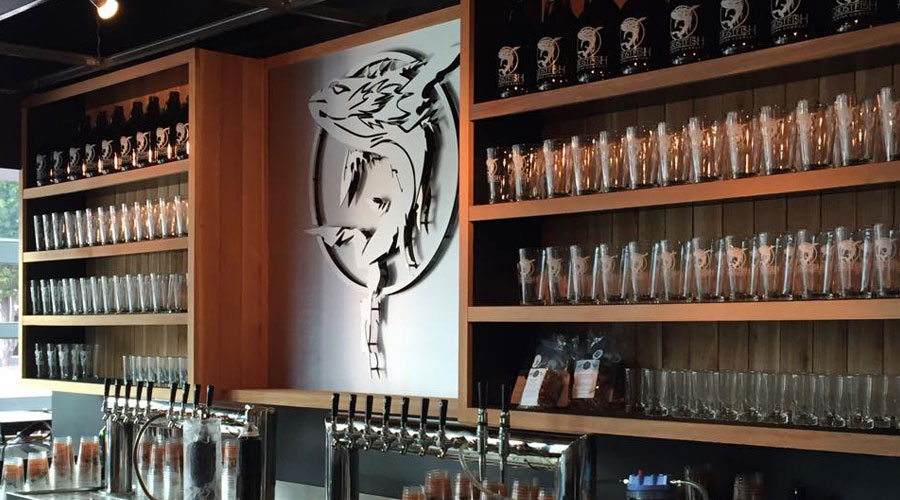 Cue "Igliashon Perplextus Jones"
The original business plan was amended, and the search for a head brewer began. Cue "Igliashon Perplextus Jones," who is better known as Jason Yerger. Yerger, who was six years into his celiac diagnosis in 2012, had been trying his own hand at gluten-free brewing under his memorable pseudo name after being "mightily unenthused" with the market's current selection.
"I dusted off my homebrewing equipment and started spitballing some recipes," says Yerger. "There wasn't anything out there that could point you to how you would make good beer. I did what any self-respecting millennial does, and I started blogging about it."
Two of his most avid readers? You guessed it: Thiel and Schroeder.
"You try and find someone who knows what they're doing better than you," says Schroeder. "We used some of his techniques and that's how we started to become fan boys."
As Schroeder and Thiel were frantically trying to reach "Igliashon Perplextus Jones," Yerger was preparing for a cross-country road trip in hopes of finding a brewery who had any interest in brewing gluten-free anything. He was packing up his last box, on the cusp of leaving his home state of California, when he got an email.
"Brian sends me this hail mary and says, 'Would you consider coming to Seattle and starting this gluten-free brewery with us?'" Yerger says, laughing.
But it wasn't as funny at the time. Yerger, convinced he was being pranked by his friends with the too-good-to-be-true note, wasn't quick to jump at the opportunity.
"Because of that suspicion, it took us easily months to know what his real name was," Schroeder says. After months of correspondence, Schroeder and Thiel finally played their strongest hand. They sent him the business plan.
"After he got the business plan he felt more comfortable," says Schroeder. "That, to me, was when he started to open up a little bit."
So a date was set. Yerger would meet Thiel and Schroeder in their native Seattle, along with his gluten-free concoctions for a fate-filled taste testing. Yerger, with eight beers in hand, was nervous. Thiel and Schroeder, who were prepared to give Yerger an offer on the spot if all went well, were equally so.
"If things went well, if we liked the beer, if we had a connection, we were going to start the discussions about hiring him as employee number one. It never crossed our minds that it would be anything other than that," says Thiel.
Thiel and Schroeder didn't walk out of that meeting with employee number one. They walked out with their head brewer and their first partner.
"Looking back now, I personally would say that meeting just changed everything. Momentum started ramping up seriously," says Thiel.

From there, things happened quickly. The three partners found their location, brought in equipment, secured funding and finalized their flagships. In February 2015, Ghostfish Brewing opened its doors as the first completely gluten-free brewery in Seattle. And it's safe to say things are working out.
"Strapped to a Rocket Ship"
"Honestly, we all feel like we've been strapped to a rocket ship," says Yerger. "In the beginning, we felt like we were battling this stigma because so many of the early gluten-free beers were more like beer substitutes rather than proper beer. But now more people on the beer rating websites are saying 'Oh this is great, don't worry about the gluten-free aspect!' so I think we might even be helping to reverse that stigma, I think."
It's not just the Seattle community that has taken note. Three years after Thiel had his "aha!" moment at the Great American Beer Festival, Ghostfish Brewing racked up their own gold and bronze medals from the fest for their Watchstander Stout and Grapefruit IPA, respectfully.
"Getting those awards, it validates everything that we've done up until this time," says Schroeder. "We were over the moon for quite some time, and we're not down from it yet."
They've seen tremendous growth and success since opening their doors, and Ghostfish isn't slowing down.
"What's next is the most fun question of all because there are so many things that we are eyeing right now," says Schroeder. An off-site manufacturing facility and a full-blown gluten-free restaurant are currently in talks, but the primary objective is simple: continue to make good beer, and enough of it.
"I'm always thinking about new beers," says Yerger. "For me, it's always been about the beer."
And trust us: Once you get your hands on it, you'll be thinking about their beer, too.
CraftBeer.com is fully dedicated to small and independent U.S. breweries. We are published by the Brewers Association, the not-for-profit trade group dedicated to promoting and protecting America's small and independent craft brewers. Stories and opinions shared on CraftBeer.com do not imply endorsement by or positions taken by the Brewers Association or its members.