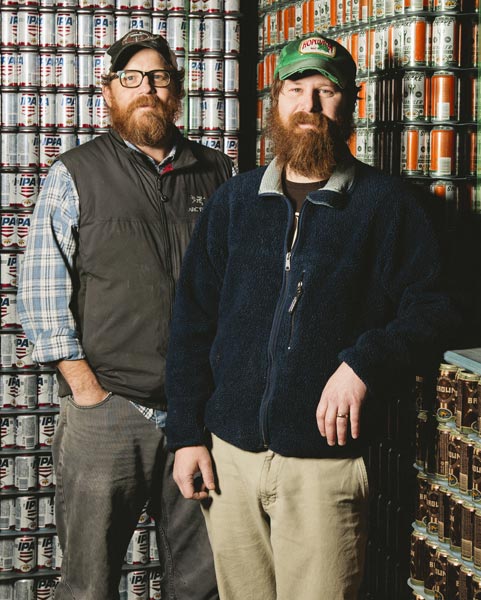 Good People Brewing Co.
Back in 2008, the beer scene in Alabama was grim. The ABV cap for all beer sold in the state was 6 percent, and tap rooms were difficult to open under restrictive state laws.
But Michael Sellers and Jason Malone—Auburn University alumni, homebrewers and unable to stand the cubicle life anymore—decided to fill a need in Birmingham by opening Good People Brewing Co., now the oldest and largest brewery in Alabama.
Ch-ch-ch-changes
"After a while, the cubicle walls start to close in on you," according to Sellers, "We did it for the love of beer. The deregulation since has brought more people to the game. But the fight back then was tougher than we anticipated."
Malone says, "We were buddies in college, and independently stumbled on homebrewing after school, then reconnected because of brewing. Craft beer was not something we focused on in college. Beer was [laughs] but not craft beer."
There are now four breweries in Birmingham, with two currently in planning. There are 29 breweries, brewpubs and breweries-in-planning in the state.
Regarding the increasing number of breweries in the state, Malone notes, "We didn't have a thriving population of brewers and beer drinkers. What accelerated it was the changes in state law—in 2008, the ABV increase, and 2010, legalized tap rooms. With that law, it became a lot more doable to open a brewery—it helped with the risk."
Adam Klein, Good People's head brewer for three years now, came on board as a volunteer in 2011, helping with the canning line. "I made friends and was eventually offered a position as assistant brewer, and worked my way up," he says.
The brewery currently employs upward of 15 people in production, sales, operations and taproom staff, all of whom, according to Malone, are the reason for Good People's success. "We respect and rely on our staff," he says. "We wouldn't be here without all their hard work and loyalty"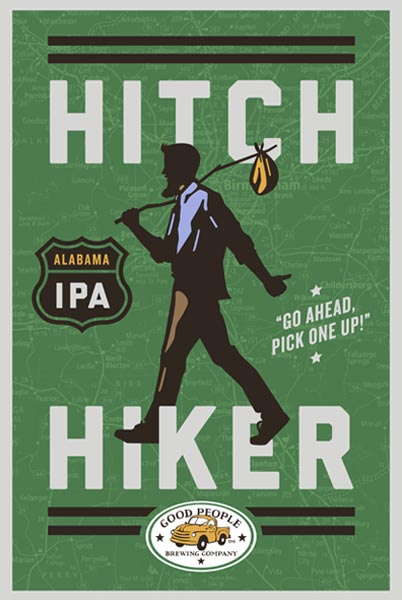 Beer's the Thing
Sellers thinks the brewery's five year-round offerings are the backbone of Good People's success, stating his favorite beer is the Pale Ale. "It doesn't even have a name," he notes. "It's not the sexiest thing, but I think the quality of a brewery rests on the quality of its core products. I'm a core product kind of guy."
Although year-round beers are important, Sellers says, so are taproom experiments.
Malone agrees. "We have a really strong stable of core brands, and the law changes have been fortunate to give us robust portfolios of beer-nerdy beers, like El Gordo, which is a big robust stout. I love drinking it. I'm very proud of the small batches we make for the tap room. I also like Hitchhiker IPA, which is our spring seasonal."
Klein seconds Hitchhiker IPA as a successful seasonal. "It's a West Coast style IPA—citrusy and dank and lighter bodied for a higher ABV."
Klein and Malone both rely on the taproom beers to focus their work. Klein is currently working on taproom-only session IPA, playing with different hops in each unique batch, and Malone loves having the minor league baseball park close by for market research purposes.
"The baseball fans have actually served as a good test market for our beers. There are different experiences of craft beer drinkers," Malone says, "and the brewery wants to respect them all."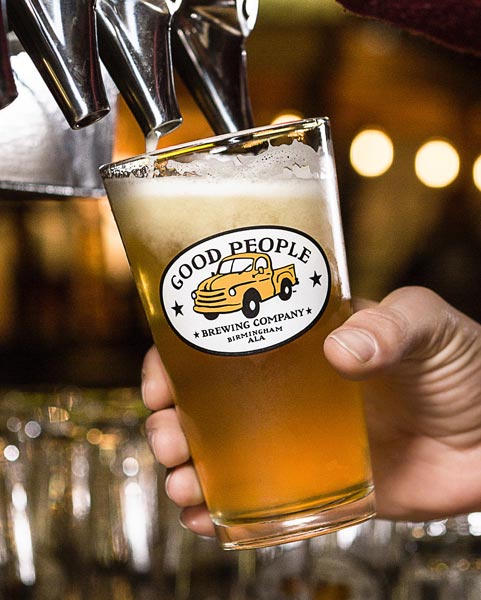 Thoughts for the Future
"We've never been able to keep up with demand," Sellers says. "We've had expansion plans every year we've been open—and there's still demand—people are being converted every day."
"We're interested in moving to new markets, but we want to be cautious about it. We don't want to go somewhere that's saturated just to do it. Cores keep the long term brand alive. I want to continue to be a healthy, viable company and not get distracted and stay the course. As far as quality, I would like to see us continue to innovate processes, hone our sales and educate ourselves in general."
According to Klein, "Good People has kept on expanding over the past six years, but we prefer to go deep in the market rather than wide."
Malone agrees, "We'll always have a huge focus on the local market. If we become more widely regionally distributed, that means we've done everything possible to serve our local market and are ready to go elsewhere."
The brewery has a 30-bbl brewhouse with, as Malone says, "19 tanks from 20-120 barrels. Most are 60-bbl tanks, though. We have our canning line, and just installed a second canning line that we can operate at the same time. We were the first southeastern brewery to can."
He estimates that "the space we're in is suitable for probably one more expansion, which will likely occur in the third or fourth quarter of 2015. Any additional expansion will require another space."
---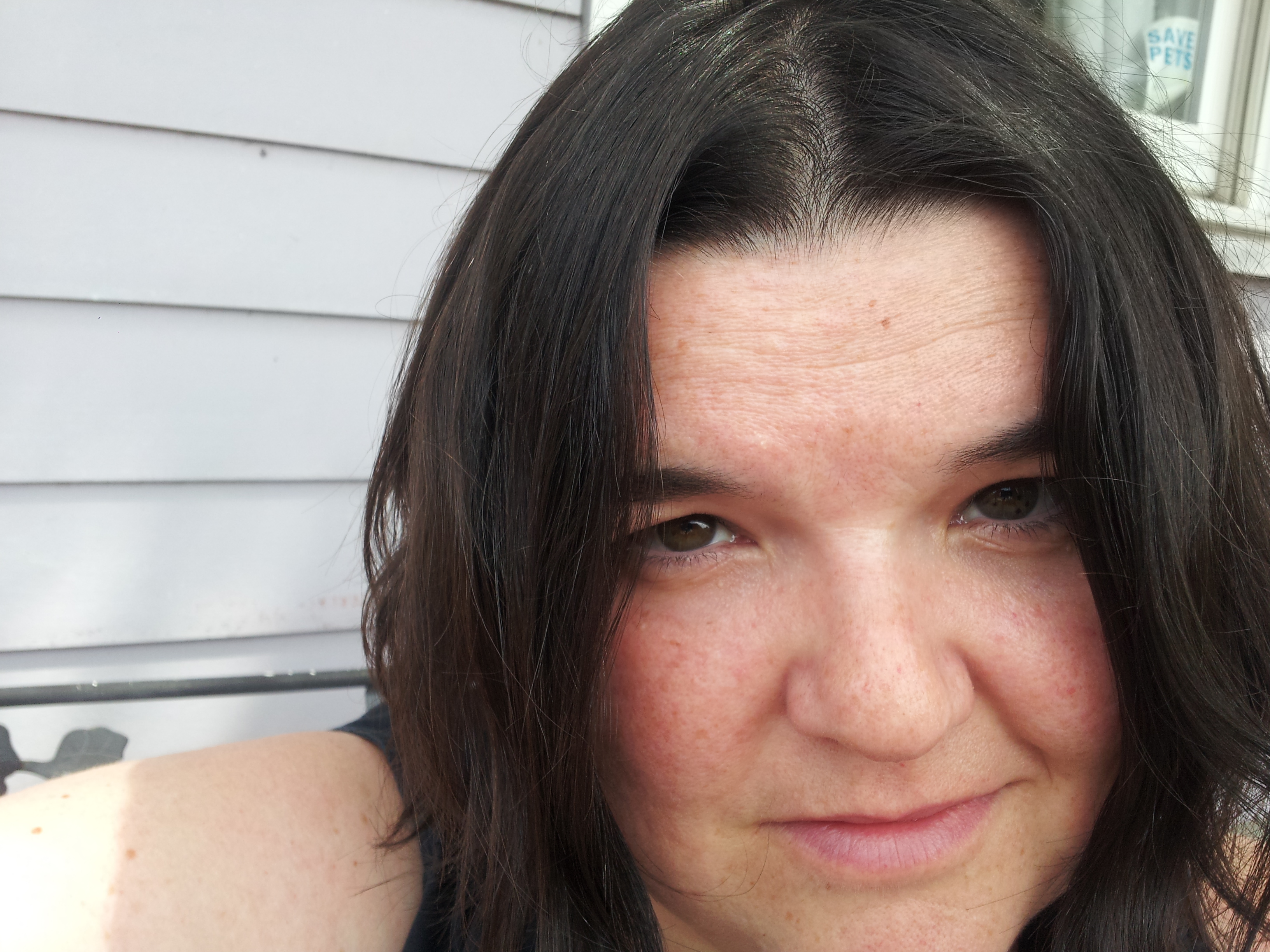 Nora McGunnigle is a freelance beer and food writer living in New Orleans, focusing and the unique food and beer culture of Louisiana and the Gulf region. Her work can be found in Beer Advocate, All About Beer and Louisiana Kitchen and Culture and is a regular contributor to Southern Brew News, Alcohol Professor, Eater NOLA, and the New Orleans alt-weekly, The Gambit. Follow her on Twitter at @noradeirdre and keep up with her work at NOLAbeerblog.com.
CraftBeer.com is fully dedicated to small and independent U.S. breweries. We are published by the Brewers Association, the not-for-profit trade group dedicated to promoting and protecting America's small and independent craft brewers. Stories and opinions shared on CraftBeer.com do not imply endorsement by or positions taken by the Brewers Association or its members.