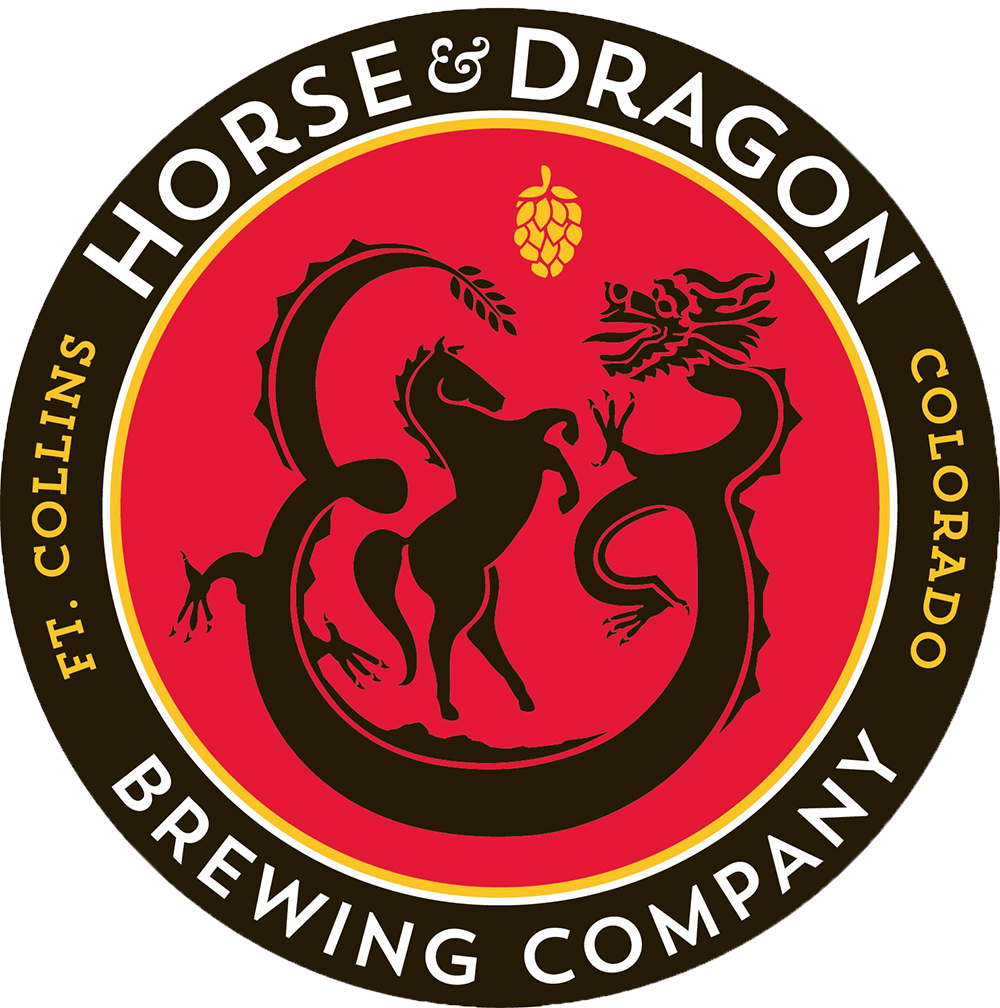 Horse & Dragon Brewing Company
Tim and Carol Cochran were craft beer cool before most people ever heard of better beer. The owners of the newly-opened Horse & Dragon Brewing Company in Fort Collins, Colo., may be the only couple ever to spend every evening of their honeymoon in Napa Valley at the local craft brewery, rather than sipping wine.
They eventually traveled to Asia and Latin America where Tim worked for large companies to develop overseas markets for consumer and industrial products. This included working for Miller Brewing in Bogotá, Columbia, where their love of beer was strengthened.
"Those years taught us a lot," said Carol. " If you're an observer of the world and have the chance to travel, you see how beer brings people together. Beer can cross cultural divides, ease strained relations, promote gathering and communication and create community among people who are very different from each other. These are all things that are really needed in the world today."
Several times while living on and off in Milwaukee, they nearly made the jump to open their own brewery. Tim had been a homebrewer for years, and even had a business plan ready to go. Finally in early 2013, with their daughters heading college, they decided the time was right. By then they had moved to Colorado where Carol grew up and had settled down in Fort Collins, one of America's cradles for the craft beer movement.
The Horse & Dragon—a name that reflects Tim and Carol's birth years in Chinese culture—opened in May 2014 in a former airplane hanger at an industrial park on the north side of Fort Collins. To ensure they had enough space for future growth and ensure they would not have to move at the end of a five-year lease, they decided to buy the building.
In the months leading up to the May 1 debut, whenever Tim was asked when they would open he would simply say: "When we have good beer." To achieve that, they reviewed hundreds of brewer applications. In the end, they only needed to look down the street to Odell Brewing Company, where they found their match in head brewer Linsey Cornish.
"I didn't want to spend a year learning to make okay beer on a new 15-barrel large brew system, so hiring an experienced head brewer was always part of the plan," Tim said.
When enjoying a beer at Horse & Dragon, it is evident that their brewery is the end product of passion and planning. The Almost Summer Ale is the brewery's top seller, and Flagstone Copper Ale and Never Say Die Rye are two stand-outs in the 10-tap rotation.
Horse & Dragon is already garnering a loyal following of restaurants that carry their kegs. The tasting room offers patrons a unique oriental-inspired experience that feels a bit like being overseas. Because they wanted the Horse & Dragon to be a place where people could gather in conversation, there are no televisions in the tasting room–they did make an exception for The World Cup.
"Tim and I don't pretend we will solve all the problems of the world, but the vast majority of what we have seen in craft beer puts it in class of its own positive social enzyme," Carol concluded.
CraftBeer.com is fully dedicated to small and independent U.S. breweries. We are published by the Brewers Association, the not-for-profit trade group dedicated to promoting and protecting America's small and independent craft brewers. Stories and opinions shared on CraftBeer.com do not imply endorsement by or positions taken by the Brewers Association or its members.