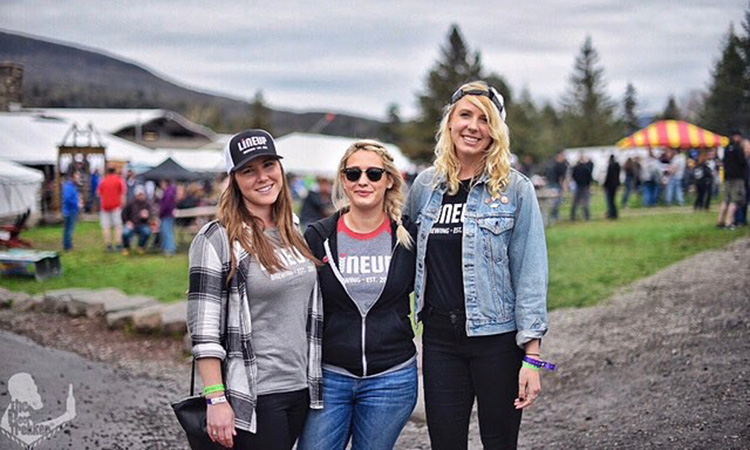 Bïeryoncé, Balance and Beer with Lineup Brewing's Katarina Martinez
Cats engage something known as a "cat right reflex" as they begin to fall, assuring they will almost always land on their feet. Because of their incredibly strong yet freakishly flexible backbone, these felines perfect said resilience at a very early age.
LineUp Brewing's founder and brewmaster Katarina Martinez moved to New York several years ago for an Adobe tech job. The bright-eyed, 20-something embraced her inner-catness at such an early age. "I would have never guessed I would be in this position when I moved out here," she says.
Martinez just turned 30 last fall and is coming into her own. "It's weird to be this age. It's weird to be a single woman in New York. I started out by naming my beers after bad dates. You wouldn't believe how bad dating is in this city. It's so interesting. I think guys are threatened by women here. I make beer. I'm not quiet," she explains.
(VISIT: Find a U.S. Brewery)
The Bïeryoncé Beer Conundrum
Sharing a can of LineUp Brewing's fandom's casualty formerly known as "Bïeryoncé," Martinez describes it as a clean cut German-style pilsner. When the LineUp Brewing Pilsner garnered Bey's attention last year, a cease and desist letter was sent pronto.
"I get it. I get the brand protection side of it. But, we went out of our way to make sure there was clarity," Martinez says. Beyoncé's camp did not share the love. "She and her attorneys don't know that we name beers after puns in this industry. She doesn't realize how many beers we name after artists and others we aspire to. It's just not her industry. The fact that I even got attention for that … It really blew up. It was literally covered by every news source. I locked myself in my house for a week. It was too much," Martinez explains.
Was there a tear in Martinez's beer? Well, maybe a little after the Bïeryoncé Weekend Can Sale. She was originally given three weeks to get rid of the product. "It was only a 15 barrel can batch— not a lot of beer," explains Martinez. When she received the emailed requirement from Beyoncé's team to forfeit the rest of her product, Martinez was over it. After all, she's in the beer business—not the Beyoncé business.
(LEARN: Beer 101 Online Course)
"The main thing is that I'm a female-run business and that's kind of her (Beyoncé) platform— female empowerment." Martinez continues, "I'm a woman and am trying to bring women into the world of beer and very successfully did that. We have people from all over that would not have ever tried beer and are wanting to try beer because they were excited about Bïeryoncé. It did exactly what I wanted it to."
Martinez has finally named the damn beer what it should have been in the first place— Kätariná.
Martinez doesn't necessarily want to make beer "for women" because, she says, "Women don't need speciality beer." She encourages everyone to "literally like whatever you want."
She digs brewing traditional beer styles. She loves the history of beer and how it's evolving. She also loves how folks like her neighbors over at Other Half Brewing Company are expressing the new styles. "We are the music makers," she smiles.
Gender and Diversity in Brewing
There's a long pause with mindful edits lingering in her eyes when I ask about the worst thing that's been said about her. "That I'm a homebrewer who wants to be a real brewer," she tells me.
Even though this is a common introduction to the brewing industry regardless of gender, Martinez feels it's a label she gets because she's a woman. "It doesn't matter what industry you're in. There will always be an excuse to keep women at a certain level when men are doing the same thing. But, somehow men are doing it better."
"I hope if I take the hits and continue pushing forward as a woman that I will continue to inspire other women," she says. "Maybe they won't get hit as hard when they go through this. I think this is how all change happens."
(READ: The Evolving Role of Women's Contributions to Brewing Beer)
Martinez beams in referencing her Native American-Hispanic lineage and the support of her community. To her, diversity outside of gender is another important topic. A recent launch party at LineUp really put that into focus for her. More than 150 people came out, and she tells me she was surprised by the large amount of Latino fans in the crowd.
"I didn't realize I had such a following," she says. She sold out of beer that day, and local Latino-owned businesses continue to be among her top supporters.
"It's great to have that connection. We need to pay more attention to ethnicity coming into play," says Martinez.
Finding a Balance
A Colorado native, Martinez says there's a certain positivity she hasn't yet found in New York City. "It's very cutthroat. It's just that everyone is trying to make it. So when the competition rises, you can't spend your time thinking about that or feed the trolls."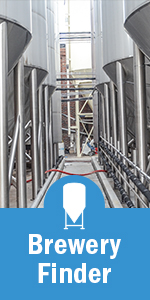 At the end of the day, LineUp's founder still wants to meet someone she can settle down with. "New York is one of the loneliest places in the world. It will chew you up and spit you out. If you get through it, you become so much more resilient. You have to balance everything," she exclaims.
(MORE: Independent Brewery Leaders Named 2018 James Beard Award Semifinalists)
While Martinez hopes to continue LineUp's Sunset Park success, she's planning for the future. She hopes to have more funding with perhaps a couple more locations and maybe nation-wide distribution.
"Who knows?" she smiles.
Only time will tell.
Until then, this is one keg-slinging, dog-loving, lioness landing on her feet every time.
CraftBeer.com is fully dedicated to small and independent U.S. breweries. We are published by the Brewers Association, the not-for-profit trade group dedicated to promoting and protecting America's small and independent craft brewers. Stories and opinions shared on CraftBeer.com do not imply endorsement by or positions taken by the Brewers Association or its members.