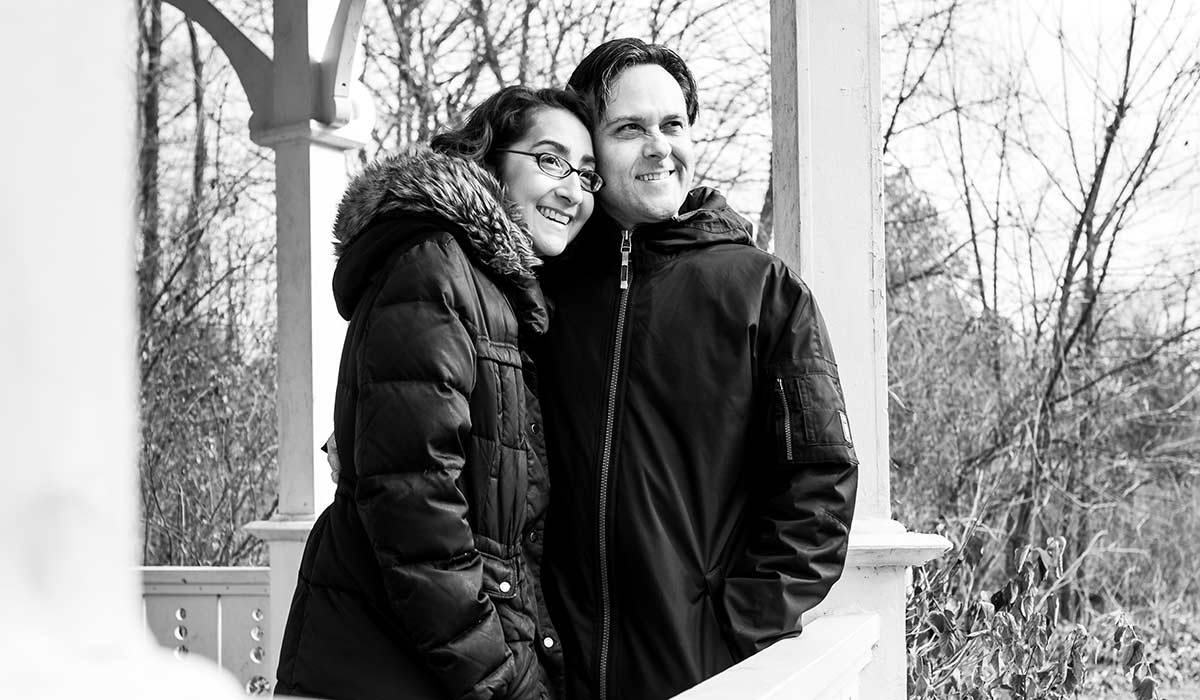 Michigan Couple Makes Their 'Pointless' Brewery Dreams Reality After Cancer Diagnosis
The name of Tori and Jason Tomalia's brewpub/theater in Ann Arbor, Michigan, may be "Pointless Brewery & Theatre," but the story behind that name is anything but meaningless. It all started with a Stage 3 cancer diagnosis.
Tori says that she and her husband Jason were both in graduate school and planning for an active future in theater and teaching when doctors told her she had Stage 3 Adenocarcinoma.
"Jason and I got married in 2006," she tells CraftBeer.com. "We were a great match and life was perfect. We had our son and twin daughters. I was studying theater for youth while Jason focused on improv studies. I had been sick and getting sicker, but we were so busy, I thought I was working myself too hard." Tomalia says. "I figured I had some sort of pneumonia and had a CAT scan done in May of 2013. That's when they found the huge mass in my lungs. At first my doctors thought it hadn't spread but then we learned that it had metastasized to both lungs, my bones, my liver…everywhere."
Doctors gave Tori eight months to live.
"That initial prognosis was not great. It threw our lives into a complete spiral. I wanted to be a professor or teacher—be the stable one while Jason worked in theater and improv. But we both knew we wanted to wait until our kids were in high school to do something crazy like open our own theater."
(More: There's No Taste Like Home: Booming Beer Agriculture Supports Local Brewers)
But there they were, staring at a countdown clock with only eight months left.
"We said, 'If we are ever going to do something, we have to do it right now,'" Tori says.
'Let's Make Our Pointless Dreams Come True'
The "it" was not only the opening of the theater that they had planned since their very first date, but also another of the couple's passions—opening a craft brewery.
"Jason got a starter kit from Adventures in Homebrewing in the late 2000s and fell in love with brewing," Tori says.
To the Tomalias, a craft brewery that was also an improv comedy club was a natural fit. Tori says, "Improv is about taking a scene or idea that exists and creating something new, and craft beer starts with an existing style that you put a unique spin on by adding new ingredients or different brewing methods."
"You have to pause sometimes and realize that you are doing something amazing." Tori Tomalia, Pointless Brewery & Theatre
(More: Sharing the Language of Beer)
The couple launched a Kickstarter campaign in 2015 that raised $50,000 and considerable support in the community. They soon found themselves building a business, but a day came when Tori says, "I just broke down. I was crying and saying to Jason 'What if I fight through this and it ends up terrible? Everything just feels so pointless.' And Jason didn't miss a beat when he said, 'Maybe it is all pointless. Maybe everything we do is pointless. Let's open a pointless brewery and theater, and make our pointless dreams come true.'"
And that's exactly what they did. Pointless Brewery & Theatre opened for business on New Year's Eve 2015. Tori recalls opening night, "I couldn't believe it was happening…seeing all the people who had supported us…see that this crazy idea had actually happened."
Six Years After the Diagnosis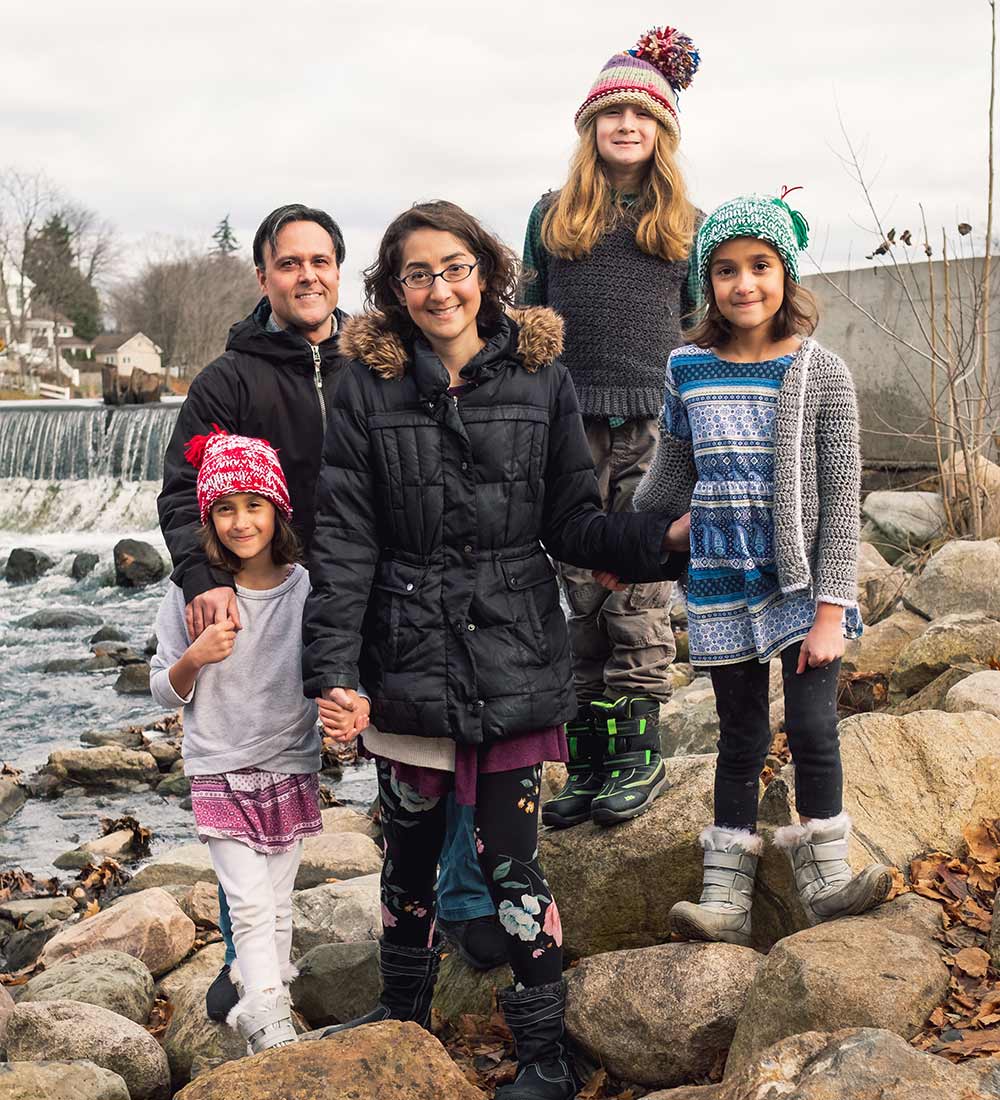 Almost six years after the original diagnosis, Tori continues to fight the now Stage 4 cancer.
"Jason has brewed a beer for everyone in the family," Tori shares. "Mine is a blackberry ale called the Remedy, the peanut butter porter called OMG is for Jason. Our oldest son's beer is like his personality—an ale that starts slow but ends up strong. One of our daughter's beers is called the Ypsi Smash because it echoes her passionate personality."
(Visit: Local Breweries Near You)
To anyone thinking about opening her or his own brewpub she says, "It's not all going to be sunshine and roses and it's sometimes hard to not get wrapped up in the day-to-day goings on. You have to pause sometimes and realize that you are doing something amazing. It's kind of a metaphor for life."
"When all this started," she says. "I told Jason that I had a pretty great life, but that there had to be some yang to balance out all this yin. Jason replied that this was some pretty [messed] up yang!" She pauses and then adds, "I told you that we are a great match."
Just like improv and beer.
CraftBeer.com is fully dedicated to small and independent U.S. breweries. We are published by the Brewers Association, the not-for-profit trade group dedicated to promoting and protecting America's small and independent craft brewers. Stories and opinions shared on CraftBeer.com do not imply endorsement by or positions taken by the Brewers Association or its members.