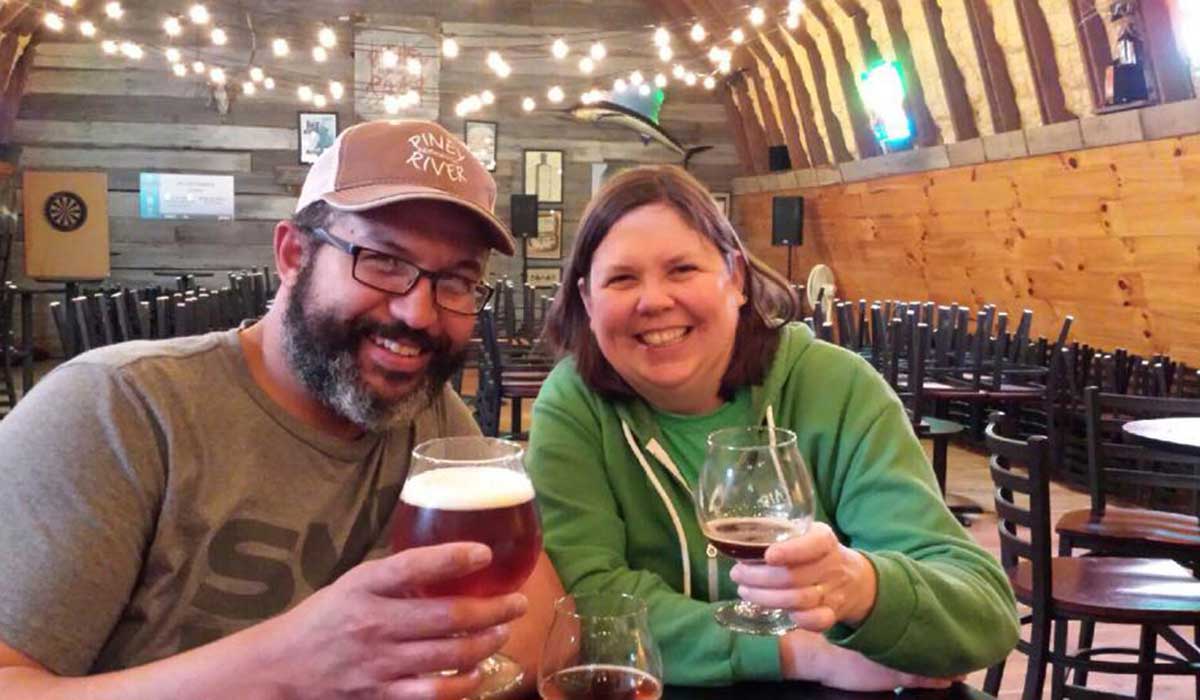 Piney River Brewing Puts Tiny Town on the Map
Online driving directions to Piney River Brewing come with a warning: "Watch out for cows that may be drunk on mash!" Located on an 80-acre residential farm in the unincorporated community of Bucyrus, Missouri, 86 miles from the closest city of Springfield, the warning — though humorously misleading considering that spent brewing grains later used as animal feed contain no alcohol — shouldn't be mistaken for exaggeration.
"When we signed our first distributor he said, 'I've been selling beer in this area for 50 years and I've never heard of Bucyrus, Missouri,'" laughs Brian Durham, who established Piney River with his wife, Joleen, in 2010.
Despite its distance from civilization and ensconcement a few hundred miles deep into the Ozark Mountains, Piney River has emerged as an international destination for deeply in-the-know beer lovers, curious wilderness-adventure tourists and foreign officers training at the nearby Fort Leonard Wood military base.
(Find: A US Brewery Near You)
Brian says nothing within 100 miles can compare.
"We're making award-winning beer pretty much in the middle of a cow pasture," he says, referencing the cattle the couple, both in their mid-40s, keep on property. "You turn off the hilly, curvy paved road onto the hilly, curvy gravel road and wonder, 'Where in the world am I being taken?'"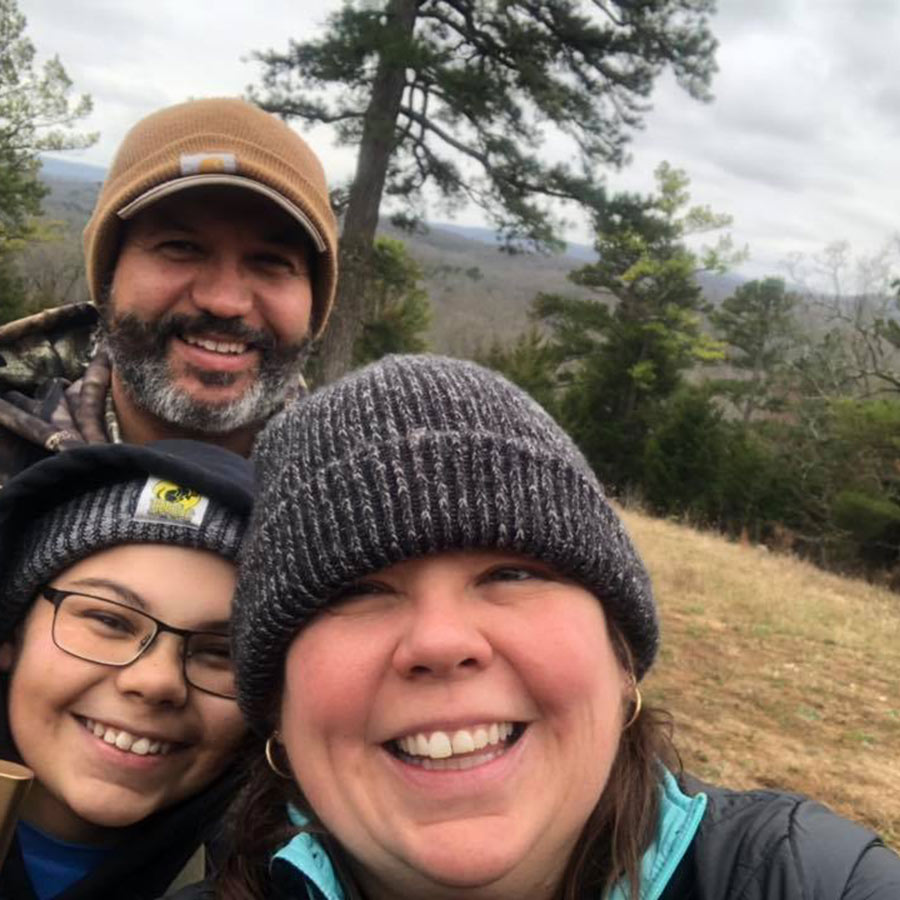 The allure derives from more than the bucolic atmosphere and the fact that their 13-year-old son, Andy, makes and cans an eponymous root beer for sale to kiddies and designated drivers. It even goes beyond the fact that pretty much anyone who knows the Durhams seriously spends multiple minutes gushing about how gosh-darn wholesome, genuine and plain old nice they are.
(More: Meet the Brew House Problem Solvers)
To wit, Jacob Halls, who distributes Piney River in Mid-Missouri for N. H. Scheppers Distributing Company, says, "Brian and Joleen are incredibly fun to be around and exude kindness."
Honestly, though, the real draw here is the beer, award-winning and otherwise. Two years after commercially releasing their first scaled-up homebrew recipe, the Durhams collected a gold medal for Old Tom Porter from the Great American Beer Festival (GABF). The following year they won an equally prestigious World Beer Cup gold medal for Float Trip (wheat blonde) Ale.
"I always tell people it has nothing to do with me; it has to do with us having great water," Brian says, only partially kidding.
Yes, he pulls from a personal well that taps into the Ozarks' premium-quality hard water, replete with beer-friendly limestone, calcium and magnesium. But Brian's serious about his bit of skill and lot of luck.
Will Anyone Want Our Beer?
He and Joleen, who met in college on the East Coast before moving back to Joleen's hometown 30 miles from Bucyrus to work at her father's manufacturing plant, started homebrewing around the same time they decided to open Piney River as a way to diversify their business investments during the economic recession of the last decade. They didn't attend brewing school and they didn't work for other breweries. Only recently have they hired a head brewer, a local named Matt Beatty who's brewed for more than two decades at notable Pacific Northwest breweries like Steelhead, Widmer Brothers and Ninkasi.
(MORE: Discover the Lighter, Brighter Side of Coffee Beers)
Before that, Brian oversaw the brewing, and the accounting major with a master's degree in business taught himself everything he knows.
"It's crazy," he says of his ability. "It doesn't make any sense."
Books and the internet supplied most of Brian's knowledge, which built on several years of traveling to breweries around the country with Joleen and drinking all the New Belgium Fat Tire, Pete's Wicked Ale and Sierra Nevada they could buy at their local liquor store. But craft beer was a long way from reaching the mainstream in rural Missouri, and Joleen says, "We really didn't think anyone would drive two miles down the road to drink beer at a brewery."
(List: A Beer Geek's Travel Checklist)
So they settled on two insurance policies: they would focus on distributing their beer around Missouri and Arkansas instead of banking too much on on-site sales and they would start brewing on a tiny 10-gallon Sabco Brew Magic system that cost $4500 – including the price of four converted half-barrel kegs that worked as glorified fermentation tanks.
"We thought, 'We can fix up the (70-year-old) barn and see if there's actually an interest,'" Joleen says. "We got to the point where we could come home from work and turn out three brews and go to bed before 1 o'clock in the morning."
As for attracting interest, they quickly realized, as Joleen says, "We were wrong."
Piney River Aims to Keep Up with Demand
To keep up with demand, they bought their first canning line in 2011, before any other craft brewery in the state, and in 2014 broke ground on the BARn taproom and invested $1.5 million in a 15-barrel brewhouse, related equipment and a new eight-head canning line. Since then, they've purchased two 30-barrel oak foeders for aging beers with wild yeasts and are experimenting in-house with a program that has them capturing and propagating yeast right from the farm air.
(MORE: No Flights Zone: How One Brewery Is Taking a Stand Against Trying Them All)
Until they turn that project into a money-making endeavor, they express the southern Missouri terroir by adding the state's ubiquitous black walnuts to a wheat ale to make their popular Black Walnut Wheat. They also name their beers and choose label illustrations that reflect where they live.
As Brian says, "The Ozarks are a great place to use to start naming beers, using local ingredients and reminding people of a place they like to visit on vacation."
CraftBeer.com is fully dedicated to small and independent U.S. breweries. We are published by the Brewers Association, the not-for-profit trade group dedicated to promoting and protecting America's small and independent craft brewers. Stories and opinions shared on CraftBeer.com do not imply endorsement by or positions taken by the Brewers Association or its members.