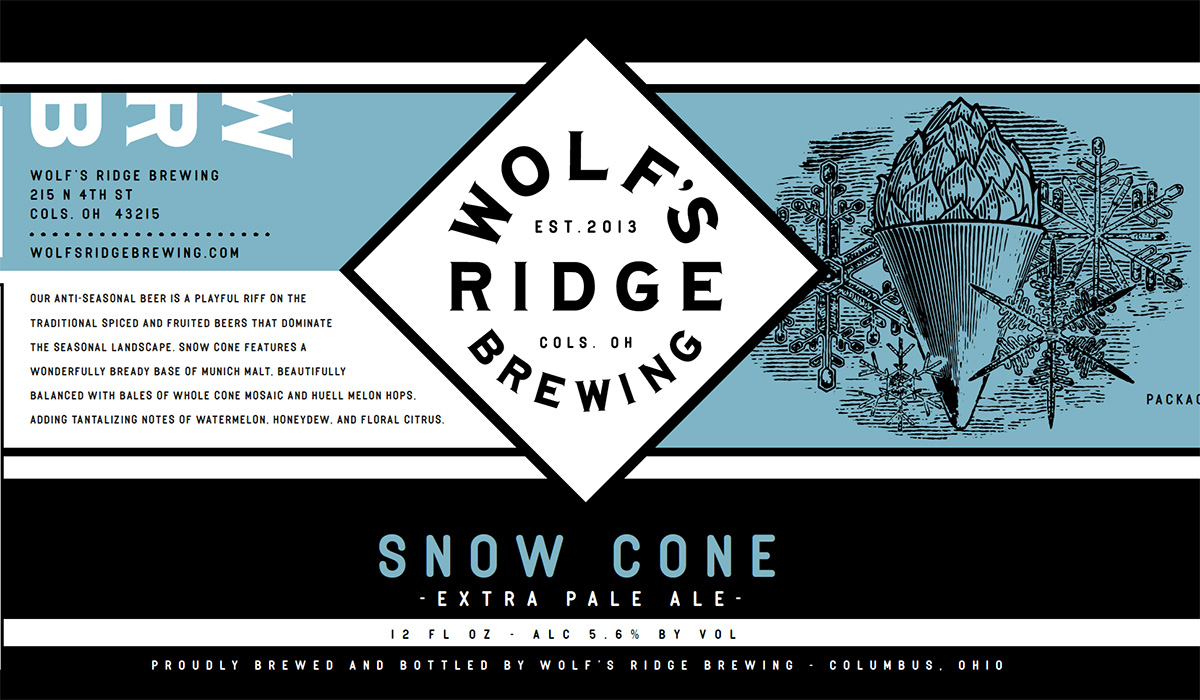 Snow Cone: The Beer That Bucks the Seasonal Trend
In 2016 at Wolf's Ridge Brewing in Columbus, Ohio, we were discussing how much of our regular winter seasonal to brew. We called it Rosy Cheeks and it was originally developed to be seasonal without being too stereotypical. It was a strong brown ale brewed with orange peel and cranberry. No spices, not overly sweet. But it still hit some of the expected flavors and achieved the end goal of fitting in with other winter beers. I first brewed Rosy Cheeks in 2014 and built the beer with no spices because I cringed at the thought of making yet another clichéd Christmas spice bomb.
Two years into brewing Rosy Cheeks, I wasn't feeling it anymore. I wanted our winter "seasonal" to stand out from the sea of high ABV spiced beers. I simultaneously was looking to use some freshly contracted whole cone hops. I settled on a strong pale ale recipe.
We built the beer off of a firm Munich malt foundation to give it enough presence to withstand the quantity of hops I wanted to throw at the beer. We split a 50 lb quarter bale of Mosaic in half for a 15-barrel batch. Half went into the hopback on the hot side and the other half was used for dry-hopping. I augmented the Mosaic cones with some Huell Melon hop pellets as well.
The beer was dry and bitter, with a wonderfully unique and hop-forward aroma. The first batch was bursting with notes of candied watermelon and cucumber water. In the end, we decided that the whole cone hops had made all the difference. I've since become a believer in using whole hops when possible due to their potent and wonderful aroma.
(Chart: How to Choose the Right Beer Glass)
Sometimes bucking the trend can make the best business sense of all.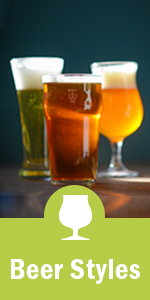 When it came time to name the beer I was struggling. We wanted it to sound like a winter seasonal but also signal the use of whole-cone hops, something which isn't super common with smaller craft breweries. I was also concerned that we had more Mosaic contracted than I could use within the winter season on this one beer. So we banked on it becoming a hit and decided the name should also not sound out of place in summer if we wanted to brew it throughout the year.
We argued over puns and images of snowmen. Eventually, someone suggested "Snow Cone" and it fit perfectly. The name is a soft reference to the whole cone Mosaic hops featured dominantly in the beer. Snow cone also sounds like it makes sense in summer or winter. I was thinking that the summer version might see a changeup of the malt bill or ABV, but after seeing the success of the beer from day one, we decided to not change it at all.
We brewed our Snow Cone beer as often as the schedule would allow throughout the year and this season we are debuting it in 6-packs for the first time. Our winter anti-seasonal doubles as a beer for any season. Sometimes bucking the trend can make the best business sense of all.
CraftBeer.com is fully dedicated to small and independent U.S. breweries. We are published by the Brewers Association, the not-for-profit trade group dedicated to promoting and protecting America's small and independent craft brewers. Stories and opinions shared on CraftBeer.com do not imply endorsement by or positions taken by the Brewers Association or its members.