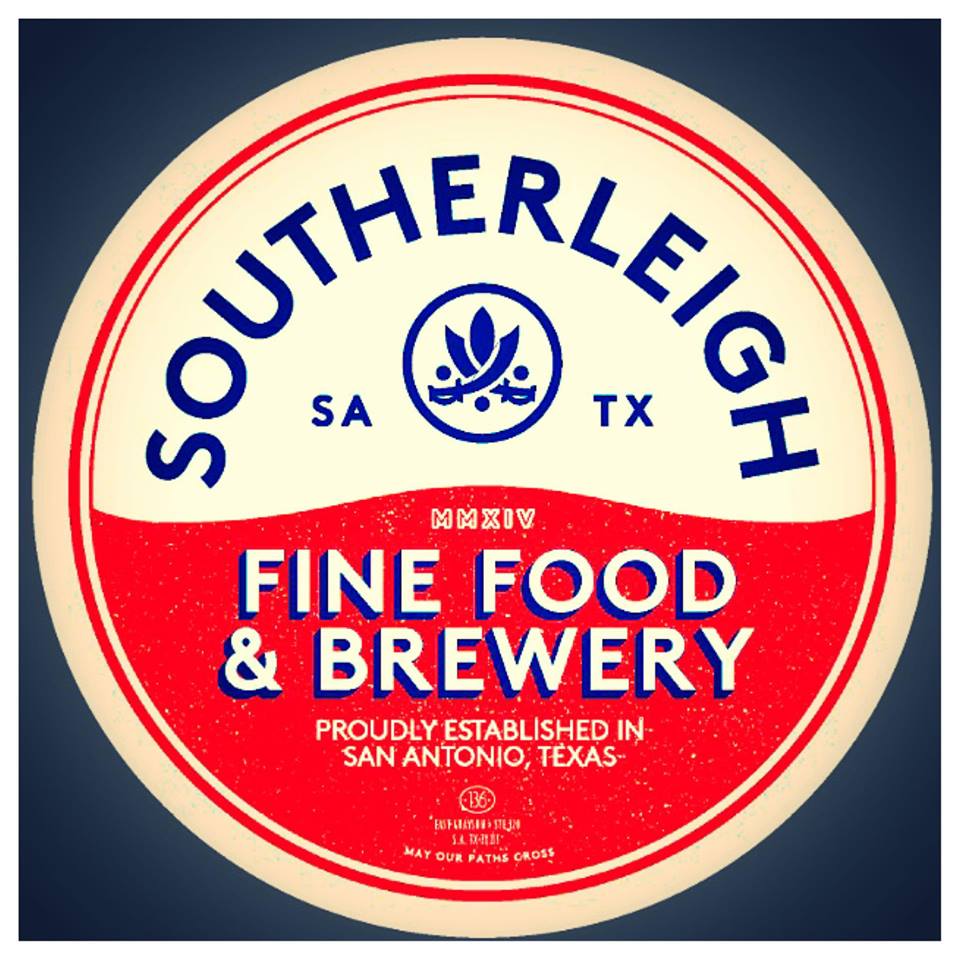 Southerleigh Fine Food and Brewery
The history of the original Pearl Brewery provides a sense of belonging for San Antonio's brewing community. It's an identity that wasn't lost on brothers Tim and Alex Rattray when they opened The Granary 'Cue and Brew in 2012, placing their brewpub in the former home of Ernest Charles Mueller the original cooper at the Pearl Brewery.
As if that wasn't exciting enough, in March 2015, it was announced that brewing was taking place once again in the historic Pearl brewhouse. After 13 long years, brewing returned to the Pearl Brewery in the form of Southerleigh Fine Food and Brewery.
Headed by chef/owner Jeff Balfour (formerly of Citrus at the Valencia Hotel) and brewer extraordinaire William Les Locke (first head brewer at Branchline Brewing), Southerleigh pays homage to the the Pearl's past, while looking forward to the future and their own identity.
Balfour had been looking to open a brewpub for awhile prior to getting in contact with The Pearl group in 2011, and felt the original brewhouse was optimal. "When you look at the space and the artists renderings, it's just perfect," said Balfour, who along with Locke, sat down with me to discuss Southerleigh.
"The Pearl group had always wanted brewing to return to the brewhouse" said Balfour, who had looked at a couple of other locations prior to The Pearl. With this revitalization of brewing tradition, both Balfour and Locke hope that it serves as a model for other defunct regional breweries. "We're excited to continue the Pearl tradition with Southerleigh," said Locke. "It's a feeling that can't be put into words."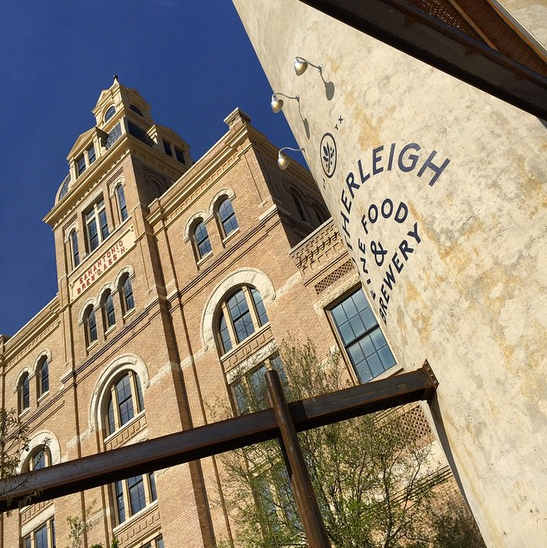 Southerleigh does more than just continue the brewing tradition of the area. Most of the building incorporates a large amount of the original brewery. Much of the original equipment has been incorporated as part of the brewery's motif.
Four fermentors, original to The Pearl, are kept on the upper level, visible to patrons of Southerleigh's south dining room and serve to cover many of the serving tanks. The building's original arches have also been kept, in addition to some of the original pumps and firkins. The brewpub's north wall features an artists rendering of the original brewhouse blueprints along with a timeline of its history.
A Focus on Southern Flavors
Southerleigh features a menu that adjusts with the season, reflecting Balfour's upbringing in Galveston, Texas, with that traditional Southern dishes. Some menu items include hand-rolled pretzels, Texas Longhorn jerky, wood-fired meats, traditional shellfish boils, beer-braised meat, among many others dishes. Balfour's enjoys dazzling patrons with his creativity and passion for traditional foods that often take on a modern flare.
This creativity and innovation doesn't just stay on the food side of the house. Balfour advised that he and Locke have an open collaboration with the food and beer menus. "We will be constantly working to create beers that have our dishes in mind and vise versa," said Balfour.
This philosophy is definitely shared by Locke, who sees a symbiotic relationship with Balfour and the food side of the business. Locke has been known to use unusual ingredients in his beers that can easily pair with almost any dish. "I was excited for the building and equipment to be completed so that Jeff and I could begin working together," said Locke. "He has the same philosophy as I do when it comes to food, and with the unlimited versatility of beer, the pairings will be endless."
Southerleigh has 10-12 house beers and several guest taps. Regular offerings include a California common (steam beer), a German-style helles and what Locke refers to as a Darwinian IPA, an India pale ale that will always be evolving. A barrel program to include sour ales is also in the works, and their helles is being used as the base beer for a sour program.
Plans are already in motion for a bottling line, with the possibility of a canning line at some point as well. With all this production in the works, Locke is putting his brewing system through its paces, often adding a second brewing shift.
Southerleigh boasts a 15 barrel system from Portland Kettle Works out of Portland, Ore. "It's important to us that all aspects of the restaurant and brewery reflect an American feel—specifically southern," said Balfour.
"We want our customer to feel that they can relate to us when they are here," said Locke. "We want all aspects of the restaurant to be approachable, so that regardless of your income level, you'll feel at home here."
Don't take this laid back approach for granted though. All chefs will be up to Balfour's high standards for culinary knowledge, as well as his philosophy on food. Servers will be no different when it comes to the beer side. "We plan to have all servers obtain the Certified Beer Server designation from the Cicerone Certification Program," said Locke.
---
Jeremy Banas (@ruinationpress) is a beer writer in San Antonio, Texas. He writes weekly as the San Antonio Craft Beer Examiner for Examiner.com, as well as his own website Ruination Press. He is active in the Texas craft beer scene, serving as a founding member of San Antonio Beer Week, and is San Antonio City Chair for the Texas based craft beer advocacy group Open The Taps.
CraftBeer.com is fully dedicated to small and independent U.S. breweries. We are published by the Brewers Association, the not-for-profit trade group dedicated to promoting and protecting America's small and independent craft brewers. Stories and opinions shared on CraftBeer.com do not imply endorsement by or positions taken by the Brewers Association or its members.