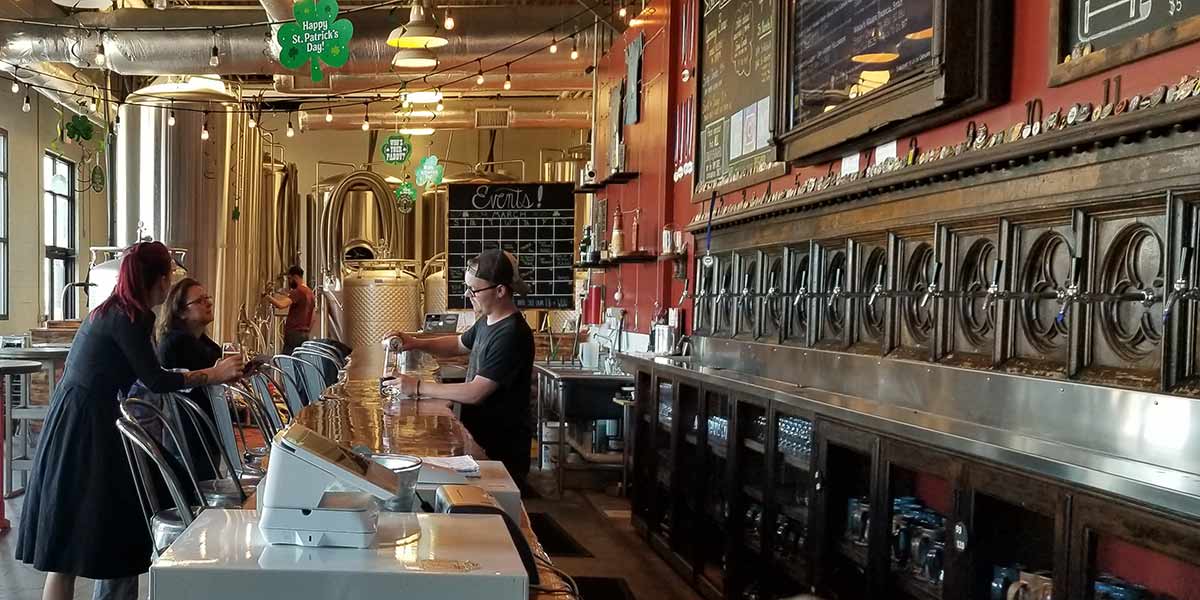 Tales from an Old Army Fort: Oozlefinch Brewing Rises Off Virginia's Coast
In 1905, a mythical bird sighted outside the officer's club at Fort Monroe—a then active Army base off the coast of Virginia and one-time residence to Abraham Lincoln, among others—gave rise to the name "Oozlefinch." While the Army unit that adopted the Oozlefinch as their mascot is no longer, the name and the bird both live on.
It's not only the mascot of the Oozlefinch Craft Brewery, which now stands in that decommissioned Army fort, facing the Chesapeake Bay and swimming in history going back to the War of 1812. It's also integral to the brewery's mission: to offer beers never before seen…or tasted, rather.
Taking flight in fall 2016, Oozlefinch is the brainchild of Russel Tinsley, a former Navy man and city-police narcotics detective. While working the latter, the East Tennessee native dreamt of one day owning his own brewery. Then came the chance, and he leapt, leaving law enforcement behind.
The only laws he would henceforth enforce were those having to do with making great beer.
He's the One They Call 'Dr. Rendezvous'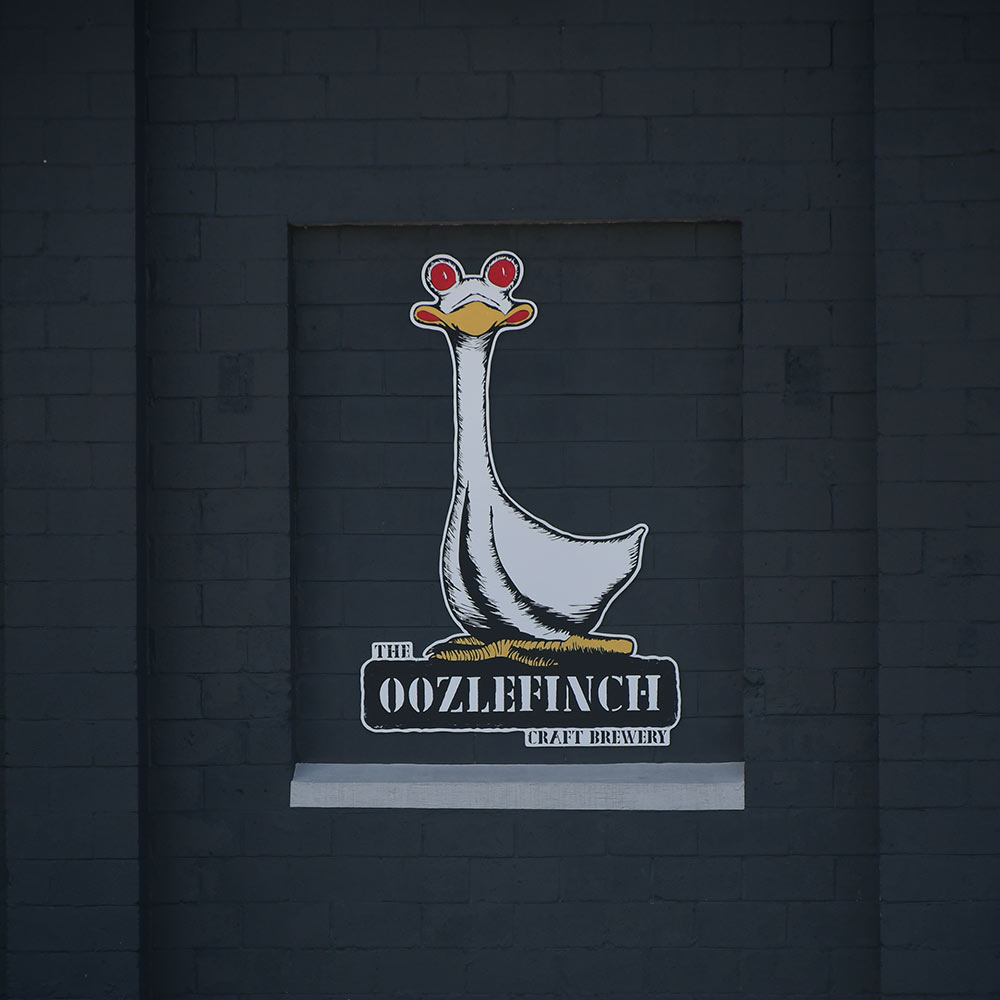 A love of beer paired with a thirst for the experimental—and a hunger for the community that a cool brewery can yield—fermented into Russel's mission for the Oozlefinch. It also focused his taproom menu out of the gate, with lively goses, Berliners and hazy IPAs.
In 2017, Russel brought aboard Mike Donovan, a Cornell grad whose public-admin and operations-manager background translated well into the brewery world. A mad-scientist sort of creativity compelled Mike's approach to Russel's vision of being primarily a one-off experimental brewery.
(More: Thor and an IPA: How Craft Beer Caught Marvel's Attention)
"We both had a common goal from the beginning," Russel says, "to create thought-provoking beers that challenge your palate."
Mike's initial objective in his first and only planned year there was to create a particular program of barrel-aged sours.
"When Russ hired me," Mike says, "and we talked about starting the barrel-aged sour program, I had a beer in my head. A strong Saison base, fermented warm and then inoculated separately with Brett and bacteria in fresh local Chardonnay barrels before blending back together for conditioning." A funky farmhouse ale tempered with white-wine wood, in other words.
The result was Oozlefinch's first barrel-aged sour, Dr. Rendezvous, the beer that won them gold in the American Wild Ale category at the 2018 Virginia Craft Brewers Fest. That same year—in the wake of Oozlefinch's appearance, with the good "Dr." among others, at the Great American Beer Festival—Porch Drinking looked at their sampling of the huge list of GABF attendees and deemed Oozlefinch one of "10 Rising Breweries You May Not Already Know."
While at the GABF, Crooked Stave Artisans Distributing picked up Oozlefinch for distro in Denver and brought the startup brewery into several tap takeovers—putting Oozlefinch side by side with some of the great breweries on Crooked Stave's esteemed tap-takeover list.
(Related: Beer History Groups Sharing Milestone Moments)
"I couldn't have been more pleased with the result or the reception," Mike recently reflected on those proverbial first days for him in the brewery. Needless to say, two years later, Mike is still with them, further developing the barrel-aged sour and all other brewing programs for the Oozlefinch.
Now, with more than 40 breweries in the Hampton Roads region, which encompasses Norfolk, Suffolk and Virginia Beach, Oozlefinch is standing out for more than just a wildly unique location overlooking the Chesapeake Bay.
When asked about these successes for the brewery, Russel was quick to respond, "I have a great team of people. From brewers to 'beertenders,' they're some of the smartest and most passionate folks I know. Their love for the brewery and the craft excite me for the future of the Oozlefinch."
History in a Glass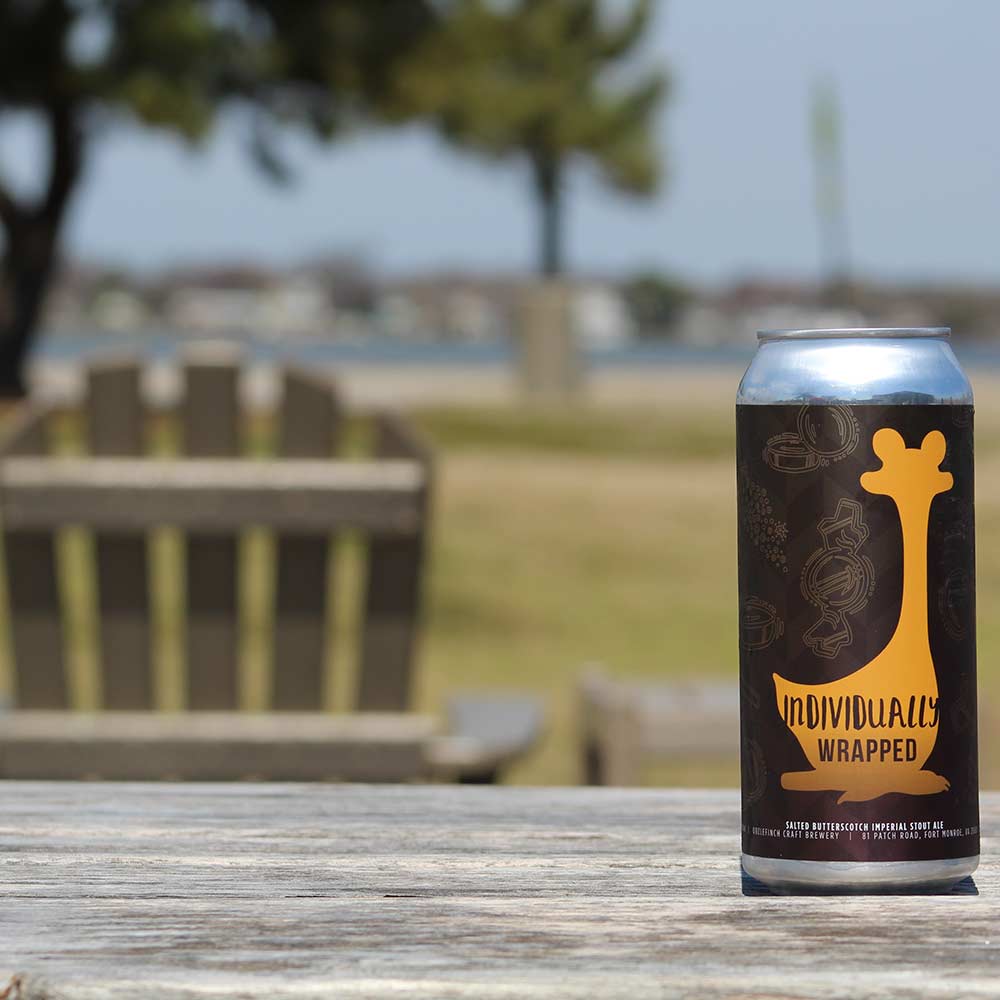 Sharing Russ and Mike's thirst for experimentation is brewer Rachel Edwards, a 23-year-old chemist who first started working at Oozlefinch while finishing her senior year at Christopher Newport University. Their collective pursuit of significant twists on traditional styles—the more ties into the historical trappings of Fort Monroe, the better—inspired Rachel to transform a Belgian-style blonde ale into "history in a glass."
(Related: There's No Taste Like Home)
To do so, she derived a yeast strain from a Civil War-era war chest in Fort Monroe's Casemate Museum, so housed there because the Tiffany and Co. piece accompanied a famous Union general on his campaign trail.
The resulting ale, aptly dubbed Innovative Agitator, is further unique in that it proved so popular that Russel and Co. are making it again—only this time as a barrel-aged version of the original libation.
Legend is sure to have it that the tasty ale was real, with reports of its sighting–er, tasting–despite its swift disappearance.
CraftBeer.com is fully dedicated to small and independent U.S. breweries. We are published by the Brewers Association, the not-for-profit trade group dedicated to promoting and protecting America's small and independent craft brewers. Stories and opinions shared on CraftBeer.com do not imply endorsement by or positions taken by the Brewers Association or its members.