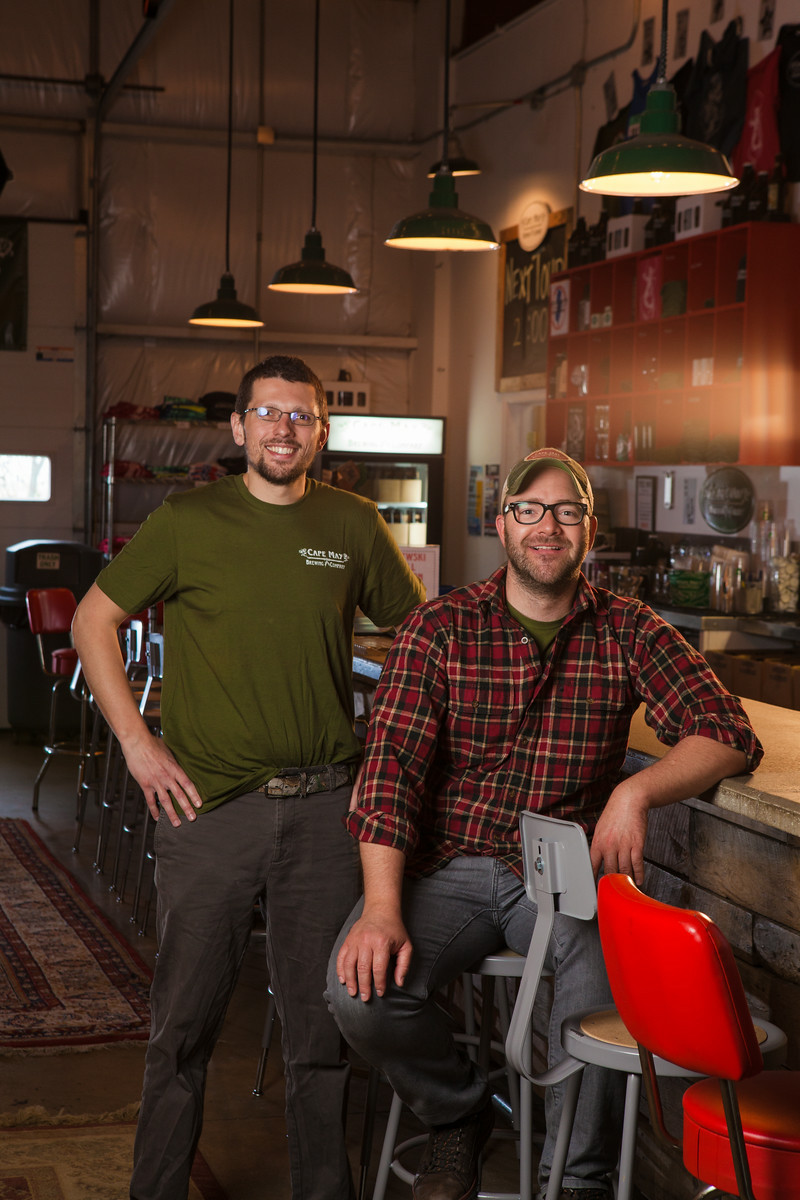 Full Pour: Cape May Brewing's Ryan Krill and Chris "Hank" Henke on Creativity
Small and independent brewers know that the best beers take creativity — and sometimes loads of patience. Just ask Cape May Brewing Company (CMBC) co-founders Ryan Krill and Chris "Hank" Henke.
CMBC celebrates its 5 year anniversary this July. Around the same time, they'll be unleashing The Keel, the first release in the brewery's new Stow Away series. The series gets its name because these beers have been years in the making.
How do brewers come up with new recipes? Ryan and Hank share what inspires their creativity during this Full Pour with CraftBeer.com.
Q: Congratulations on your 5 year anniversary this July 4. Independence Day is a pretty cool anniversary date. What is it like to be a small and independent brewery in America right now?
Ryan: It's a very exciting time to be an indie craft brewer right now. There are more breweries than ever and beer drinkers are more educated and have access to information at their fingertips. Beer has become more competitive than ever, but that's a good thing: it elevates the quality of beer and the experience at breweries. Gone are the days of just good beer — it must be great beer. And, as such, America has passed Germany as the beer capital of the world.
Hank: Yeah, it's great. People are seeking out beer from local, independent breweries. We get a wide range of visitors to the brewery every day, and everyone that comes in has a smile on their face, looking to have a great time and to drink some fresh, delicious beer. Being a local independent brewery right now is the polar opposite of being in a jury assembly room.
Q: You're just beginning to release your brand new Stow Away series, and I know you're pretty pumped about it. Tell me why this series stands out for you.
Ryan: It's been several years in the making, and there are so many variables when beer is barrel-aged for that long. When we decided that the beer was ready, all the various barrels — all which have different flavors — were blended into what we thought would be the best flavor profile. It's a whole lot of work and planning for 750 ml of yummy goodness that is that beer.
Hank: What's great is that since it's bottle-conditioned, it's going to continue to evolve. We have an idea of what it's going to taste like in a year, two years, but we really don't know. So our customers become part of the experiment. They can cellar them and see what happens, and then they become part of the experiment. The consumer is part of this! If you go ahead and age it for two years, you're gonna come back and tell us it was better — hopefully not worse. The same? Who knows? So, I think that's the pretty unique part of it. We're all just learning together. The point where it gets into the consumer's hands? Who knows.
Q: I've always wondered about how hard it is to come up with new recipes. Where do you get your inspiration? Is it harder, or maybe easier, than beer lovers think?
Ryan: It's a very thoughtful and open process at Cape May. It takes months for a beer to go from inception to bottle. We ultimately brew what we want to drink, but how it gets into the bottle with a pretty label takes a long time. The names are democratic and open to everyone at the brewery, but it's up to us to make sure that it's in the spirit of Cape May and that it isn't being used elsewhere.
Hank: The first 20 or so recipes are easy, but after that you need a little help. To keep us innovative, we've used local agricultural products for inspiration as well as our own employees. Our people always seem to have a great idea for something new to brew. Sometimes the inspiration is in the challenge of brewing something difficult, like the Stow Away series. What became the first release in this series, The Keel, started off as an experiment into mixed fermentation. The more challenging it is, the more fun it is.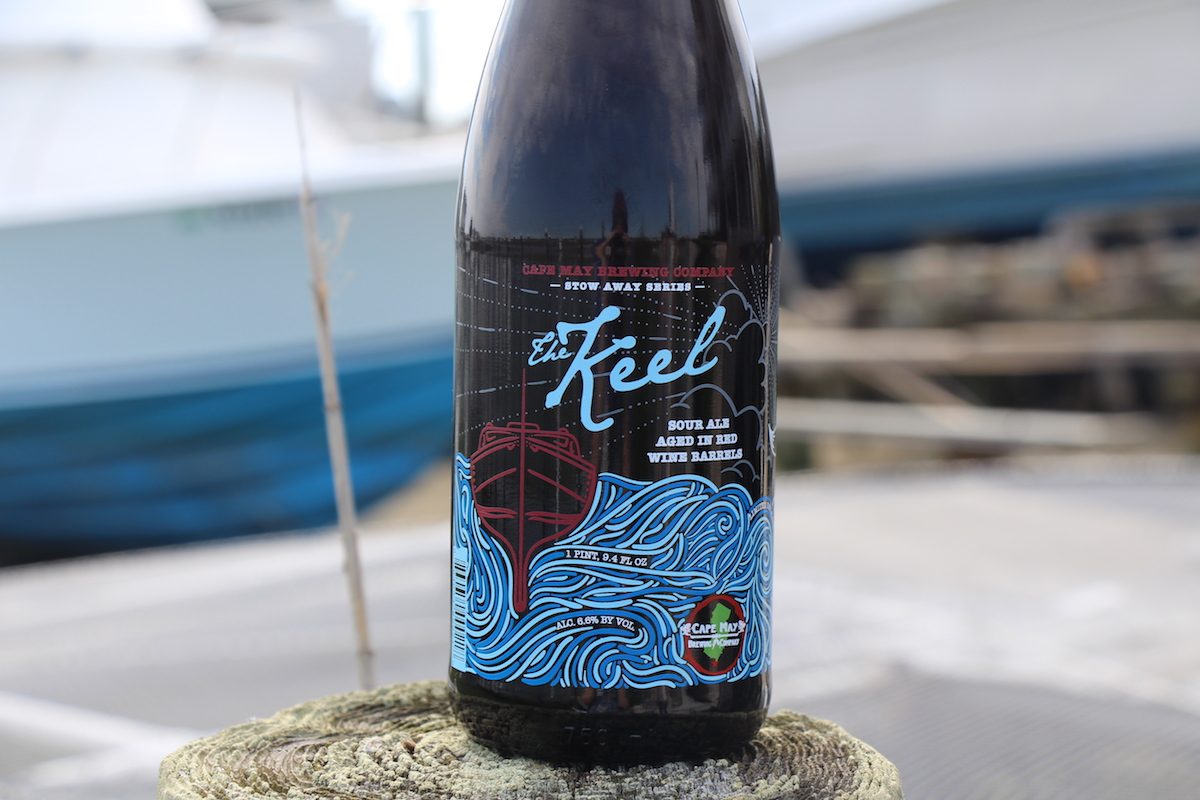 Q: What is your favorite beer you've ever brewed?
Ryan: Honey Porter. It's our first certified-Jersey Fresh beer, made with a pound of local honey in every five gallons. Pretty tasty.
Hank: Tower 23, our berliner weisse, is always a fun one to brew. We spent a lot of time coming up with the process for the spontaneous sour fermentation. The whole brewery smells very … interesting, the days that's fermenting.
Q: You'll hear musicians say there are songs they wish they'd come up with first. Are there any beers out there that have left you thinking that?
Ryan: I can't say I wish someone else's idea was mine; however, there have been some really clever and funny beer ideas out there. Like Bitchin' Camaro from Sun King. But I'm happy with our own creative talent. I mean, we brewed a special beer for the Pope's visit to Philadelphia, and the Vatican reported on it. You only pope once, ya know!
Hank: Absolutely. I wish I'd beat Pilsner Urquell to the punch when it comes to Czech Pilsener.
Q: Apart from the Stow Away series, can you tell Cape May Brewing Co. fans what other big things they'll see in the next six to 12 months?
Ryan: There are always ideas and big plans in the works. Those that I think are going to take three months end up taking a year, while the ones that I think will take a year get done in three months. I say stay tuned. There's lots coming.
Hank: More bottles. We are ramping up to get more six packs out there as well as 750 ml special releases. But, like Ryan says, stay tuned.
CraftBeer.com is fully dedicated to small and independent U.S. breweries. We are published by the Brewers Association, the not-for-profit trade group dedicated to promoting and protecting America's small and independent craft brewers. Stories and opinions shared on CraftBeer.com do not imply endorsement by or positions taken by the Brewers Association or its members.