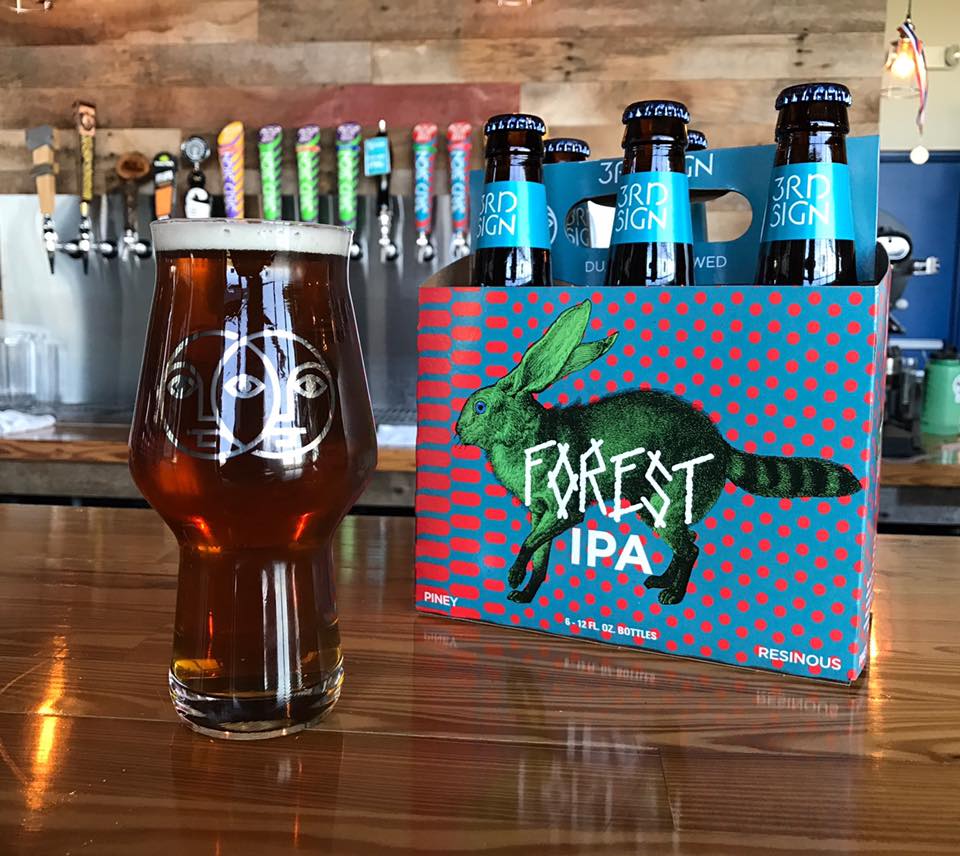 3rd Sign Brewery releases new seasonal IPA
3rd Sign Brewery out of Waunakee, WI is releasing Forest their new seasonal IPA. Forest's recipe has changed to highlight the piney bitter notes and adds extra aroma by dry hopping with 10lbs of Citra Hops.
Forest features piney and resinous notes, highlighted by aromatic Citra hops and a strong malt backbone. Forest IPA is a refreshing interpretation of an American original. An assertive bitterness and subtle warmth make this IPA the perfect companion to your camping trip – think crisp air, tall pines and a satisfying earthy brew in your hand. 6.5% ABV available in 6/12oz bottles & Keg formats, hitting shelves 10/24/16.
Contact Info
Company: Octopi Brewing LLC
Contact: Joe Goldfine
Email: joe@octopibrewing.com