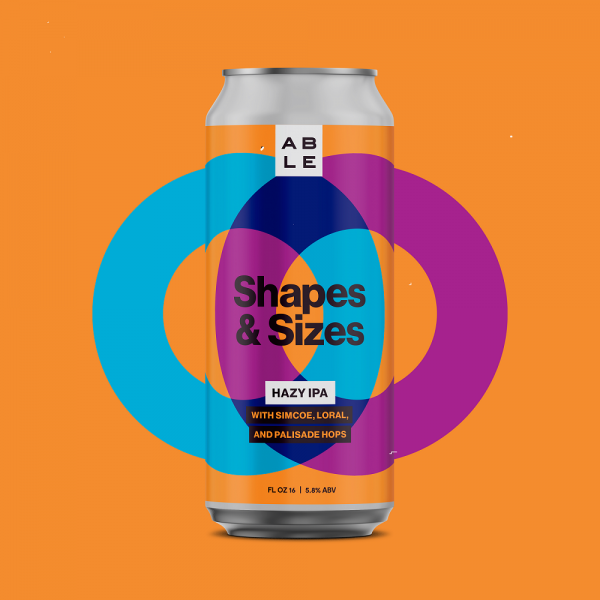 Able Seedhouse + Brewery Continues Hazy IPA Series with Shapes and Sizes V2
Minneapolis – Building off the first version, Able Seedhouse + Brewery in Northeast Minneapolis introduces Shapes and Sizes V2. Head Brewer Bobby Blasey says he's tweaked the malt bill slightly to better pair with the new hop blend in V2.
"It's still clean, slightly malty and delicious, but has just a tad more white wheat to better compliment the hops," says Blasey. "I used Simcoe, Loral, and Palisade hops in this version which gives the beer flavors of citrus, apricot, dark fruits, passionfruit, pine, and nice floral and dank notes."
The Shapes and Sizes IPA series is designed to introduce new formulas, subtleties and intentional profiles for the growing base of hazy beer fans.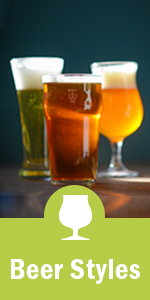 Shapes and Sizes V2 is a hazy style IPA featuring a tropical, bubblegum and citrus-y flavor with a 5.8% ABV and 10 IBU. You can try it in the taproom starting Friday, November 29 and find it in local restaurants and retailers beginning December 2.
For samples, interview opportunities or additional details, please contact Kelly Plummer at
651-206-9852 or kelly@superstarpr.com.
 ABLE Seedhouse + Brewery
 Founded in 2015, Able Seedhouse + Brewery is a community of creative, hard-working and thoughtful people dedicated to building locally-inspired and ultra-fresh beer. Every concept, piece of art, package, design, and beer poured at Able are the result of a very curious group of people and the community supporting them. ABLE is located in the Arts District of Northeast Minneapolis at 1121 Quincy St NE. Check out our taproom, active event schedule and an evolving beer menu. ABLE is also home to Animals Barbeque Company. To learn more, go to: www.ablebeer.com
BE YOU. BE ABLE.
Contact Info
Contact: Kelly Plummer
Email: kelly@superstarpr.com