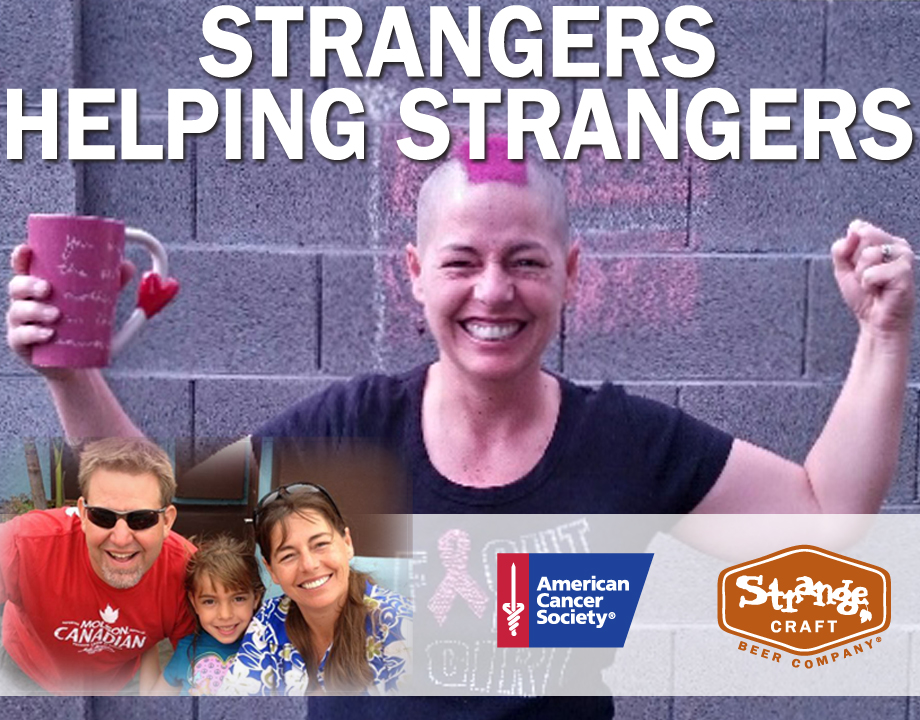 American Cancer Society Meet & Greet
Strangers Helping Strangers Nonprofit Tap
Tuesday, October 10 from 4-6 pm
Raising cancer awareness is near and dear to our hearts because of all the friends we've lost to cancer, and friends who have survived cancer.
Nonprofit Tap: Heather's Ale ALL month!
(READ: If Taste is All You Care About, You're Missing the Point)
Heather's Ale
Brewed in memory of Heather Clarke, who lost her battle with breast cancer on September 4th, 2014. Heather was the kid sister of my longtime best friend Gary Lueck, going all the way back to high school in Arizona in 1980. This made her my kid sister too. Losing Heather at such a young age was really hard. Brewing Heather's Ale every year helps keep her memory close to my heart. Heather's is our fresh-hopped IPAphany IPA. This year we brewed it with 17# barrel fresh Cascade from High Wire in Paonia. A portion of proceeds from every pint sold will be donated to the American Cancer Society.
Tim Myers, Owner/Head Brewer
Contact Info
Company: Strange Craft Beer Company
Contact: Marni Myers
Email: marni@strangecraft.com