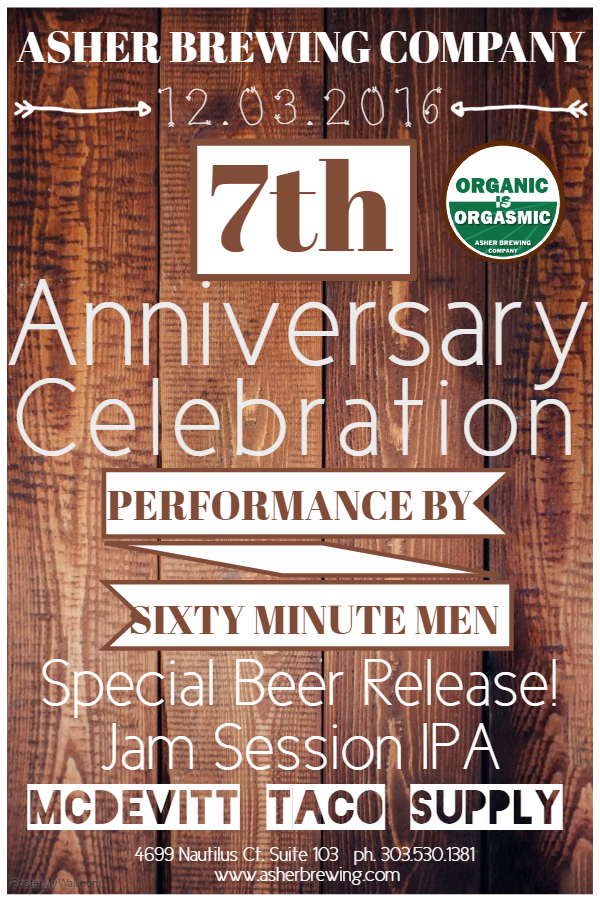 Asher Brewing Company 7th Anniversary Party
To show our appreciation for all the wonderful times you've given us over the past SEVEN years, you're invited to celebrate our anniversary! Come into the taproom on December 3rd for some delicious food, beer, and live music! On tap for the first time ever will be our Jam Session IPA! Each pint of this juicy ale comes jam-packed full with organic cascade hops!
Food Truck: 5:30pm – Mcdevitt Taco Supply Beer Release: 6:00pm-Jam Session IPA tapped Live Music: 7:00pm-Sixty Minute Men
No charge to enter; pay for beer and food.
Contact Info
Company: Asher Brewing Company
Contact: Derek Staebell
Email: derek@asherbrewing.com