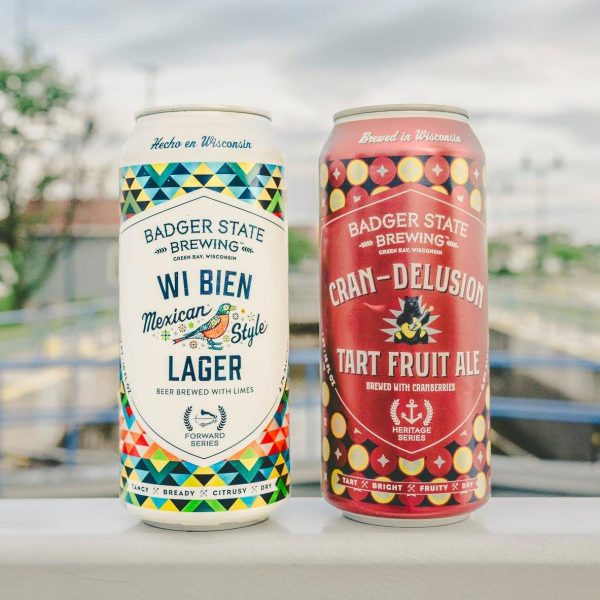 Badger State Brewing Co. To Release Two Summer Seasonal Beers
Badger State Brewing Company officially released two summer seasonal beers during it's Summer Solstice Party this June with the arrival of Cran-Delusion Tart Fruit Ale and Wi-Bien Mexican Style Lager with Lime. Both beers will be available at the brewery and throughout Badger State's Northeast & Central Wisconsin footprint as well as at the brewery both on tap and in 16oz cans
About Badger State Brewing Co.
Badger State Brewing Company is an award winning destination brewery, tap room, beer garden, and event hall located in the Lambeau Field Stadium District. Featuring a beer-only Tap Room with 24 beers on tap that are all from the state of Wisconsin. The brewery cans and bottles a variety of beers on site as well and is best known for their On Wisconsin Red Ale, Green Chop Session IPA, and Buzzy Badger Coffee Ale.
The brewery has experienced incredible growth in just a few short years since opening in 2013 and has earned awards in both national and international brewing competitions among many of the top breweries in existence today. Influenced by the great State of Wisconsin, Badger State consistently releases beers unique in flavor and diversity.
Contact Info
Company: Badger State Brewing Company
Contact: Andrew Fabry
Email: andrew@badgerstatebrewing.com