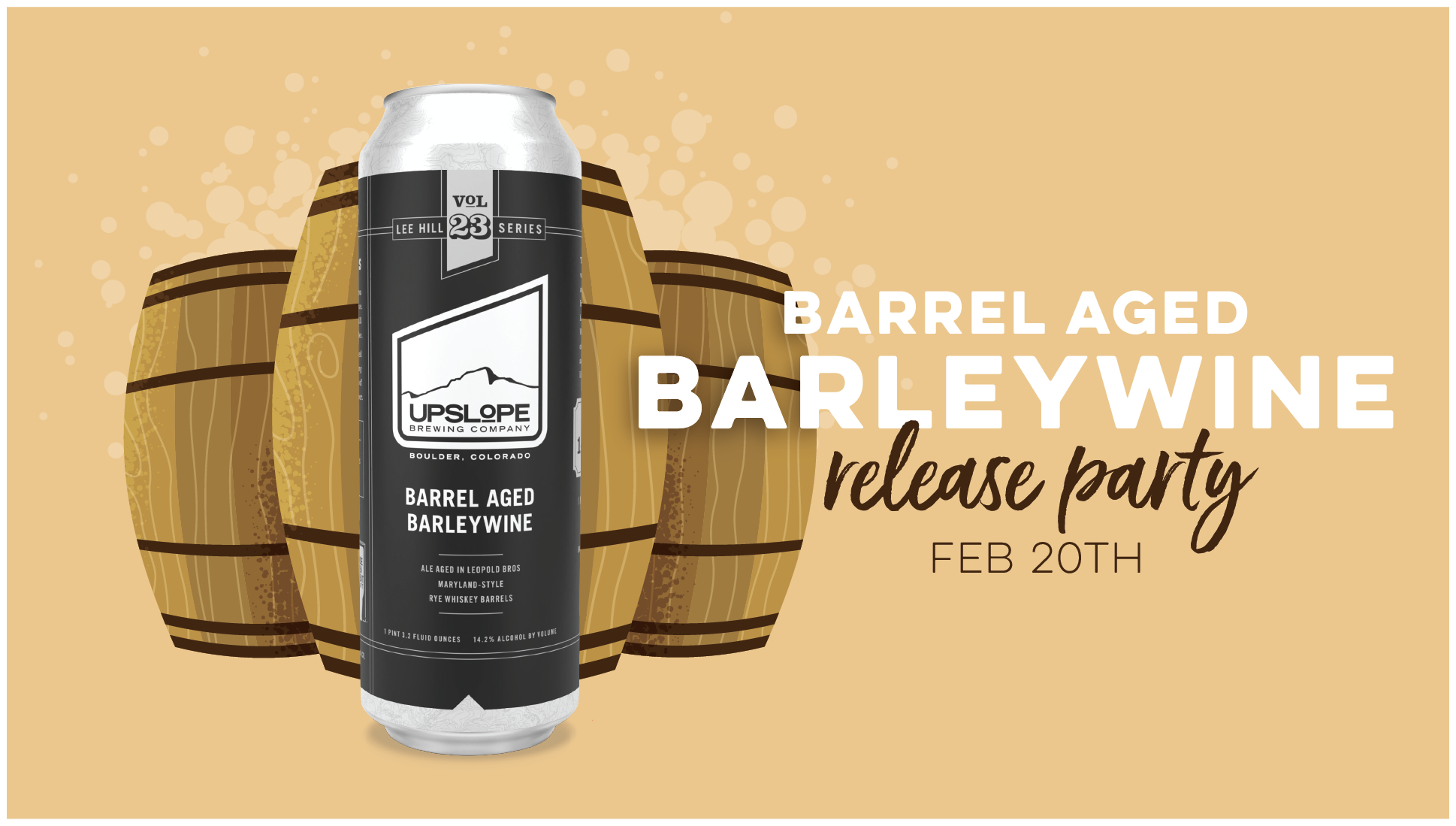 Barrel Aged Barleywine Release!
Warm up this winter with our latest Upslope Brewing Lee Hill Series release – Volume 23: Barrel Aged Barleywine (14.2%)!
RELEASE // Thursday, February 20th (5-9 pm) at our Lee Hill tap room. Be the first to try this one on tap, snag a can for your cellar, or both! Also available for one night only, our Lee Hill Series Big & Malty Variety Pack!
19.2 ounce cans will be available for $10 per (limit of 6 per person). Price increases to $13 a can the following day, so stock up at the release!
$45 MALTY PACKAGE // We're busting out a few cases from our Brewers' Cellar and offering a 4-pack of our beloved Big and Malty Lee Hill Series cans –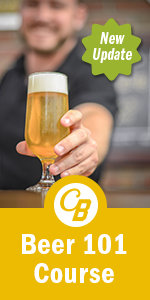 Vol. 9 – Barrel Aged Doppelbock (9%)
Vol. 11 – Tequila Barrel Aged Barleywine (14.6%)
Vol. 12 – Barrel Aged Imperial Stout with Coffee (10.8%)
Vol. 23 – Barrel Aged Barleywine (14.2%)ABOUT THE BEER // 14.2% ABV This vintage of English Barleywine was brewed with choice Chevallier and Maris Otter malt, East Kent Golding hops, and English yeast before aging in Leopold Bros Maryland-Style Rye Whiskey barrels for over a year. Aromas of vanilla, amaretto, and pie spice are accented by chewy caramel, dried figs, lilac, and ripe peach flavors.

FOOD TRUCK // The MAINE Event

LEE HILL SERIES // Named after our original North Boulder brewery, the Lee Hill Series is our tribute and continued commitment to experimenting and crafting small batches of beer for YOU, our awesome, craft beer-loving fans.

This quarterly, limited release series celebrates experimentation and creativity. Served up in 19.2 ounce cans, the Series offers new and innovative styles that are sure to be cellar keepsakes!
Contact Info
Company: Upslope Brewing Company
Contact: Laura Greaney
Email: events@upslopebrewing.com