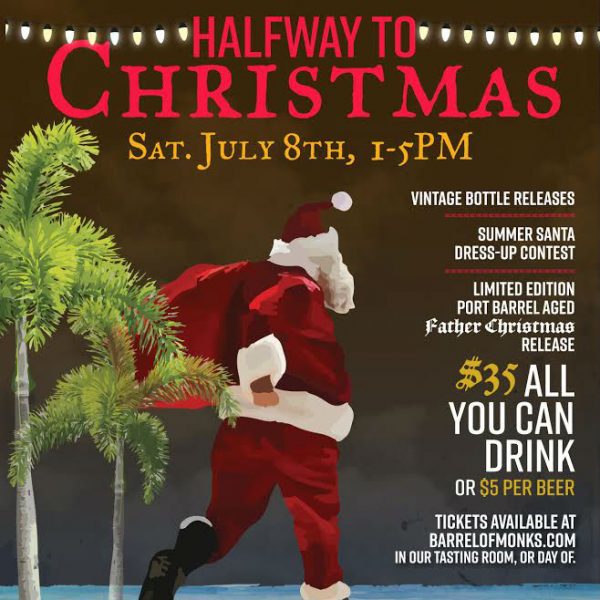 Barrel of Monks Brewing's Halfway to Christmas Party
For the last few years, Barrel of Monks Brewing has been bringing a little bit of Belgium to Boca Raton, Florida. The Belgian-inspired brewery has carved a nice niche for themselves in the land of surf and sun (and swamps), by offering up mix of modern and classic beer recipes. Barrel of Monks was founded by good friends who came together to create something that has seldom been done in the United States…a brewery making Belgian-style beer. Their focus is on quality – combining traditional techniques with modern technology.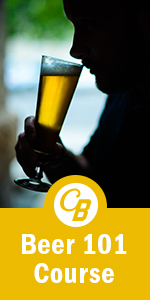 Christmas in July
Their Halfway to Christmas Party is one of their most popular events of the year, celebrating their signature Father Christmas Ale. This year, they will be releasing a limited edition port barrel-aged Father Christmas, along with an all-star lineup of Ginger Tripel, Cranberry Whit, Figgy Turno, and more. On hand, they will also be selling vintage bottles of 2015 & 2016 Father Christmas. And, like every decent brewery worth their salt, there will be food trucks, plus craft and apparel vendors.
The fun does not stop there. After all, what is Christmas in July without a Summer Santa Contest? That's right folks, come dressed up as a surfing Santa, a swimsuit-wearing St. Nick or Kris Kringle as he cruises the beach. The best three Santas will win a variety of Christmas gifts from the brewery, not to mention the most popular people (and photo ops) at the party.
Don't Be on the Naughty List
The Halfway to Christmas Party will take place at the brewery on July 8th from 1pm-5pm, rain or shine. All-you-can-drink tickets are $35. Individual beers tickets will be sold at the event for $5. If you live in South Florida, swing by or you might get a lump of coal in your summer stocking this year. For more information and to buy tickets, click here.
Save
Save
Contact Info
Company: AR Design
Contact: Ryan Buynak
Email: ryan@ardesign.us