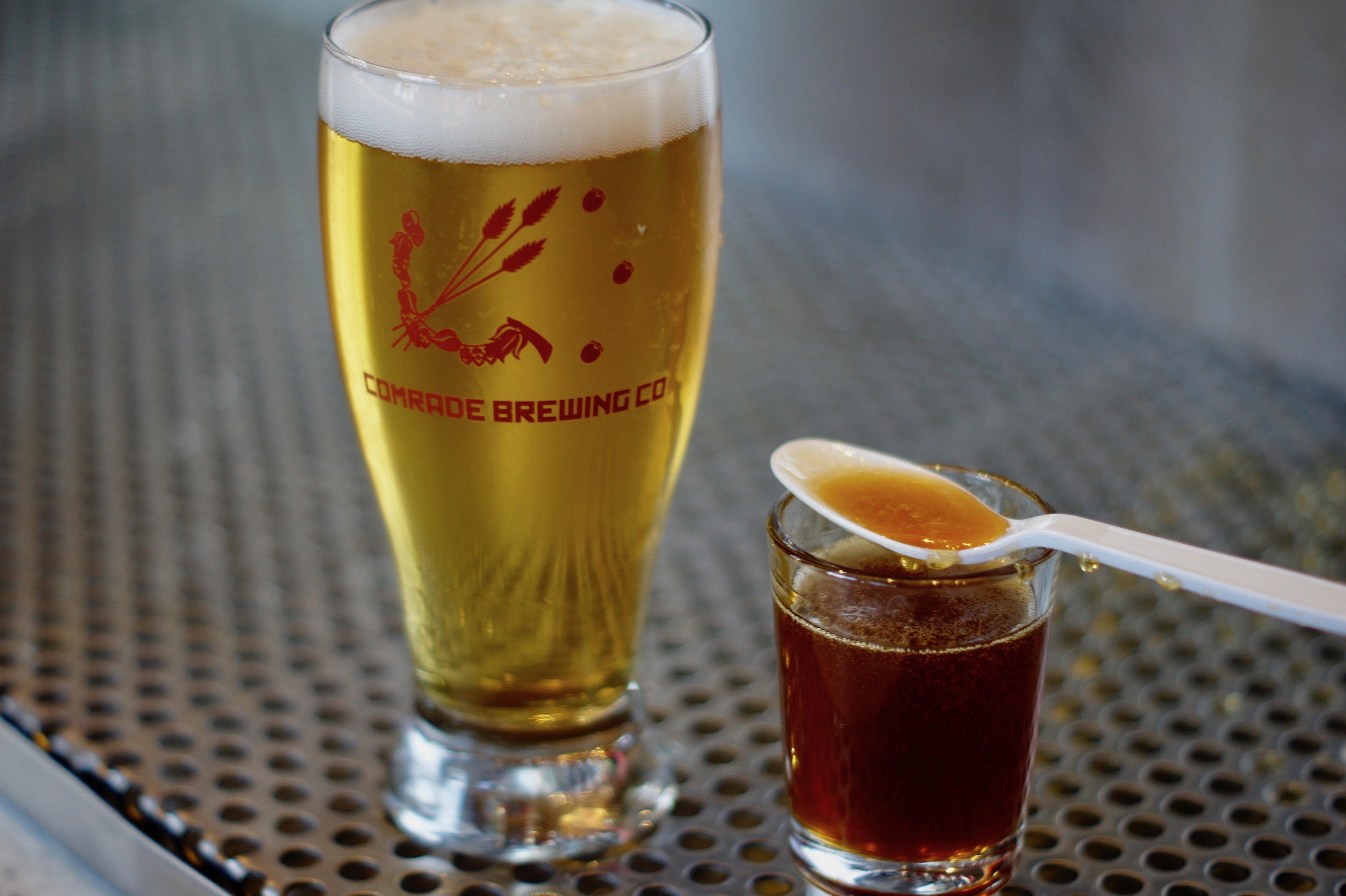 Comrade Announces Dates For Upcoming Releases
Aurora, Colorado based brewery Comrade Brewing has announced the release of two upcoming beers.
Attack of the Drones Thursday, July 13 at 12pm
A dry and refreshing blonde with a hint of honey. Brewed with American Pilsner malt, light caramel malt and local Colorado wildflower honey from Clark's Honey Farms in Louisville, CO.
6.1% ABV
American Hefeweizen Saturday, July 15 at 12pm
Slightly hazy, hopped with Citra and dry hopped with even more Citra for good measure.
5.3% ABV
About the Brewery
Comrade Brewing Co. is a microbrewery located in Aurora, Colorado. The name comes from the camaraderie that the craft brewing industry is known for. The centerpiece of our brewery is something you don't see often, a brewhouse and all other process vessels made in the USA. The 15 barrel brewhouse is from JV Northwest in Canby, Oregon. JV Northwest has been manufacturing tanks in the land of the free for over 30 years in Canby, Oregon. Although we looked at several manufacturers, JV Northwest was the only company that had the experience, technical expertise and met our "Made in the USA" requirement.
Save
Save
Save
Save
Save
Contact Info
Company: Comrade Brewing Company
Contact: Aly
Email: aly@comradebrewing.com