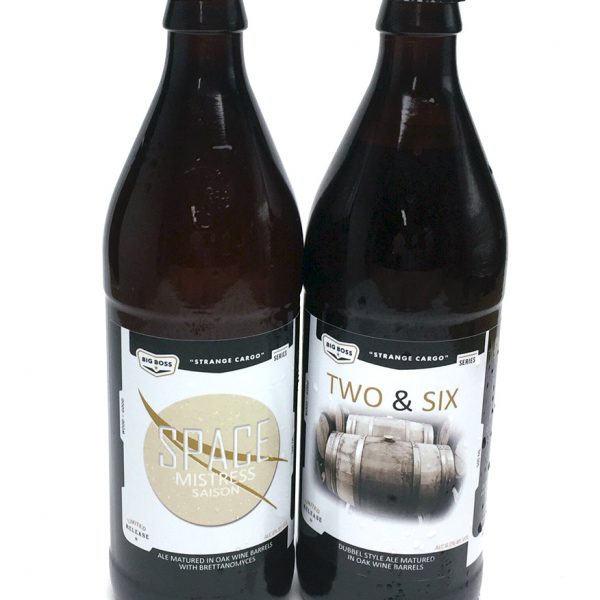 Big Boss Brewing Dock Release Oak Aged Ales
Raleigh, North Carolina –  On Tuesday July 18th 2017, Big Boss Brewing will release two new bottles from the "Strange Cargo" series of oak and foedre aged ales.  Space Mistress Saison and 2&6 Dubbel will be available for the first time and are the first in this series offered in 500 milliliter bottles through our taproom.
"Space Mistress and 2&6 represent the great lengths we go through to prepare, and package a beer over a long period of time.  For this release, we took it a step further by hand bottling and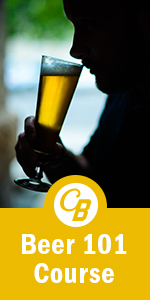 hand labeling 10 cases of each.  We are very excited to get these into the hands of our supporters and start offering smaller batch barrel aged products more often" explains Director of Distribution, David Rogers
2 & 6 is inspired by classic Belgian Dubbel recipes and was developed specifically for wood aging.  Oak, red wine barrels stored the brew for 120 days of conditioning.  The final pour presents notes of dark stone fruit plus the oak and grape character of the barrel.
Space Mistress Saison was brewed with European malts, hops and a dry Saison yeast. This brew ultimately rested in oak barrels that previously contained brettanomyces.  Crisp body and detectible brett and oak personality present.
About the Strange Cargo Series. Oak aged ales from wine, bourbon and brandy vessels and two 100 barrel Italian made foedres are available periodically and in limited batch quantities.
About Big Boss Brewing Formed in 2006 by Geoff Lamb and Brad Wynn, Big Boss brewing produce a variety of beers ranging from classic world beer styles to new American hybrids for the state of North Carolina
Contact Info
Company: Big Boss Brewing
Contact: David
Email: dave@bigbossbrewing.com