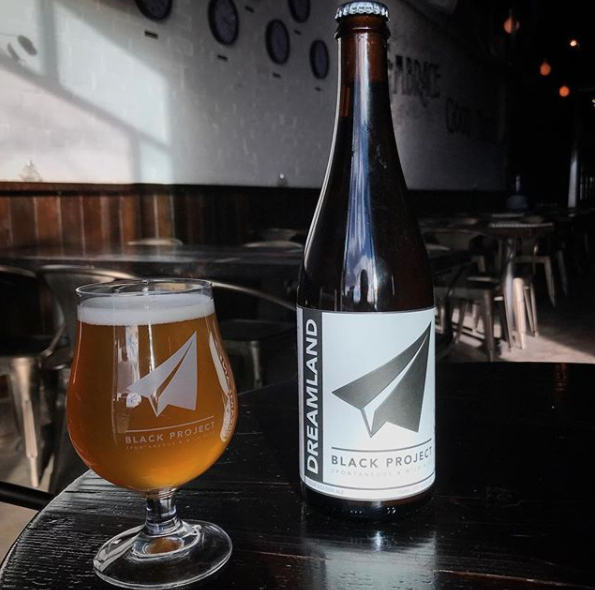 Black Project Spontaneous & Wild Ales Now Sells Bottles To-Go
Black Project Spontaneous & Wild Ales is excited to announce that bottles of DREAMLAND, our spontaneous solera golden sour, will be available for purchase from the taproom every weekend to-go (Friday, Saturday, and Sunday). There is a limited allotment of cases for each day and a limit of 2 bottles per person. 
DREAMLAND was born from the coolship into two wine barrels. After 6+ months of development, we added both barrels to our first solera vessel and slowly filled it with wort as fermentation hit key stages of progression. An additional 4-5 months later and we finally release each batch from this solera. This progression started in 2015, that means that every batch that we keg or bottle, is a collection of over two years of blended beer, including the original batch. We now have five stainless steel soleras that are dedicated to the production of DREAMLAND. This allows us to keep this beer on tap consistently and create other beers from the base beer.
While we enjoy the fun of having folks come out for a one-day release, our releases have been getting steadily larger and the line longer. This strains our relationship with our neighbors, and even more critically, it impedes our ability to move everyone through checkout in a timely fashion. So, going forward, we will have two formats for bottle releases:
-Bottles allocated for sale out of the taproom weekly, with a set daily allotment and per person limits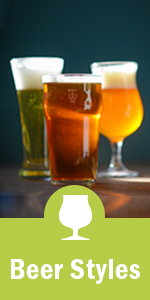 -Lottery and online sales out of the taproom with set per person limits and designated pickup windows
*NOTE* -These two new systems may be combined for special releases, where bottles are available for to-go with limited daily allocations as well as online through a lottery system. Our hope is that locals that are unable to wait in line on Saturday's, can get bottles to-go, as well as customers that are traveling to Denver.
Contact Info
Company: Black Project Spontaneous & Wild Ales
Contact: Scott Davidson
Email: scott.davidson@blackprojectbeer.com