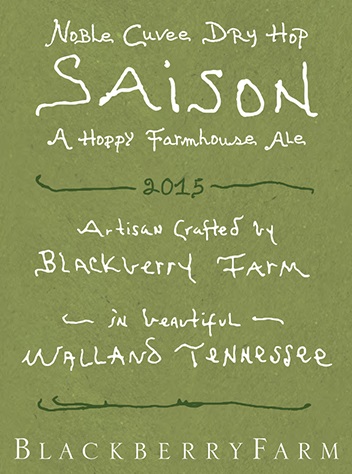 Blackberry Farm Brewery Releases Noble Cuvee Dry Hop Saison
In keeping with the spirit of traditional Old-World Farmhouse Ales, we have crafted a golden, dry-hopped Saison featuring German Select, Tettnanger, East Kent Golding hops. This beer's floor-malted pilsner grain bill and classic Belgian Saison yeast create a pleasantly light and balanced beer, accentuated by subtle earth and spice notes from the Noble dry hop addition.  Extended bottle conditioning before release creates a light effervescent carbonation and a thick, creamy head when poured.
6.3% ABV. Available in 750ml bottles.
http://www.blackberryfarmbrewery.com
Contact Info
Company: Blackberry Farm Brewery
Contact: John LeQuire
Email: jlequire@blackberryfarm.com