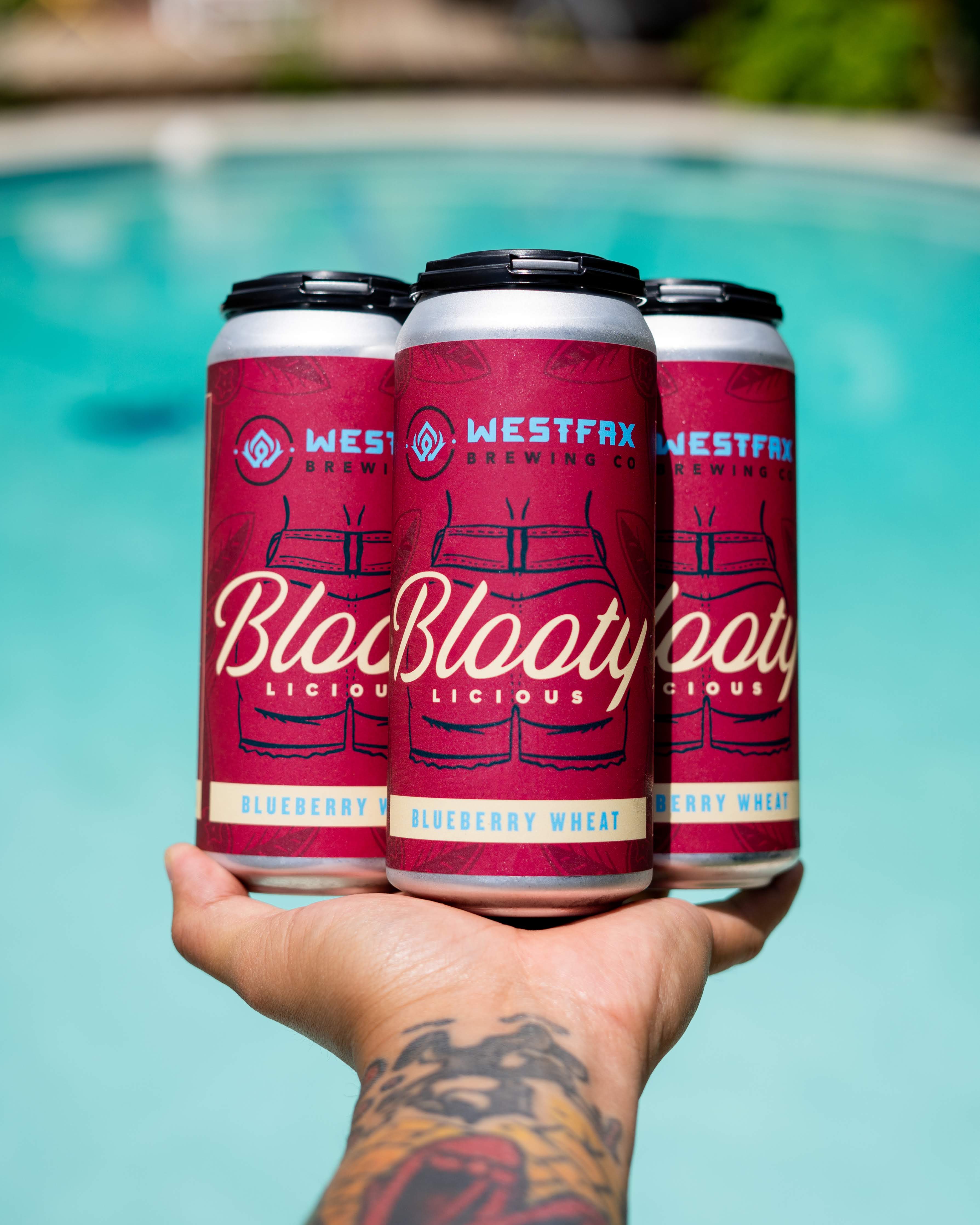 Blootylicious Can Release Party
One of WestFax Brewing Company's most iconic beers will be release for the first time in newly branded 16oz cans this Friday. Blootylicious, a blueberry wheat beer, is one of the local brewery's top sellers and is available year-round. This brew is extremely fruity and infused with real blueberries. It's effervescent, refreshing, and perfect for hot summer days. This can release party will feature 4-packs of this beer for the first time ever offered at $14 each, however anyone wearing "jorts" (cut-off jean shorts) to the event will receive $2 off one 4-pack. There will also be new Blootylicious branded merchandise for sale, fun music, food trucks, and of course plenty of "Blooty" to go around. Things kick off at 2pm at 6733 W Colfax Ave this Friday and will go until close at 11pm. Can availability is based on a first come first serve bases while supplies last (limited quantities).
So, where's a name like Blootylicious come from anyhow? "We wanted to come up with a name that was fun and match the personality of this beer" says Anthony Martuscello the brewery's founder. "We brained stormed and when this name came up, we new it was the perfect identity for this beer. It's a great beer for festivals and first-time guests to our taproom. The name always makes people laugh and makes it a must try when people see it." The beer is often lovingly referred to by regulars as "Blooty" for short, which is where the inspiration for the can artwork and tie-in for a jorts party come in. The brewery encourages attendees to come donning jorts and ready to have fun and show their own personality.
Contact Info
Company: WestFax Brewing Company
Contact: Brian Haitz
Email: brian@westfaxbrewingcompany.com