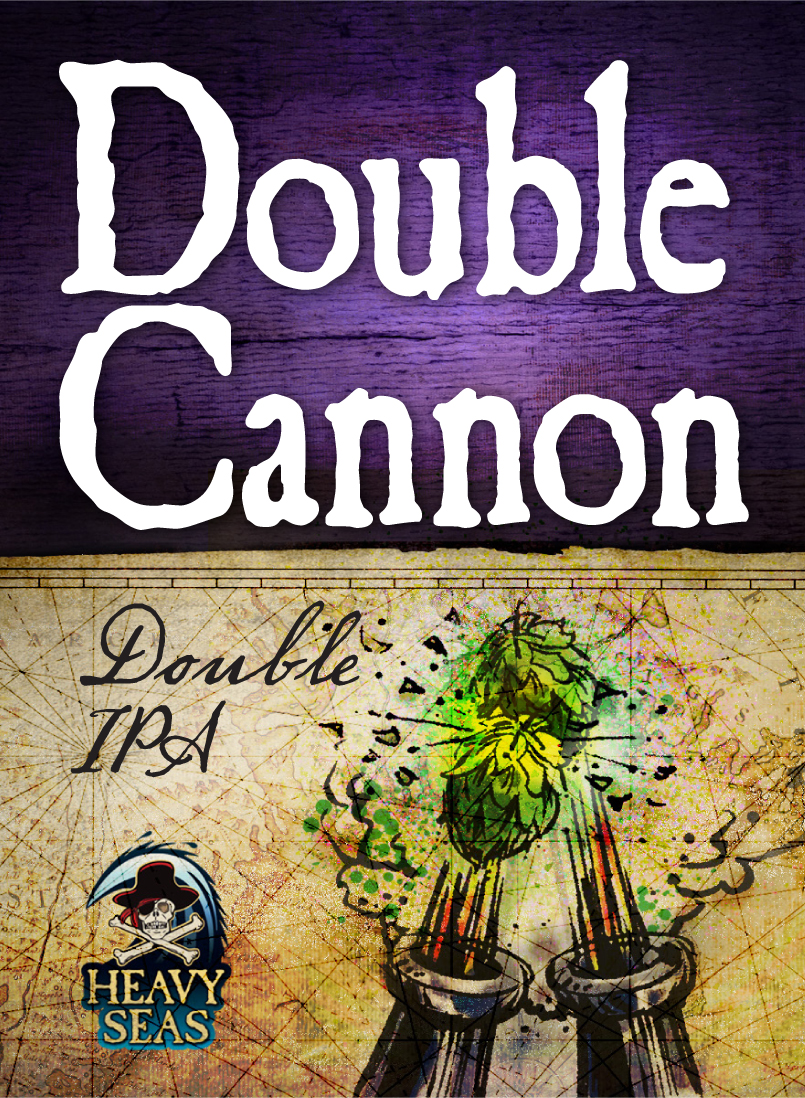 Calling All Hopheads, Double Cannon is now available YEAR ROUND!
BALTIMORE, MD — Heavy Seas Beer is pleased to announce that Double Cannon, originally a new seasonal release in 2015, will transition to a year-round offering in its 2016 portfolio. This Double IPA will be available in all 18 states where Heavy Seas beer is distributed.
Hop aromas blast out of this flavor explosion. Massively dry-hopped, but with a balanced malt sweetness, this irresistible force showcases the power of bringing in the extra artillery. Hop cubed…then squared, Double Cannon is hopped to the sixth! We've kept the same malt recipe proportions as Loose Cannon and employed the late addition-, whirlpool-, hopback-, and dry-hopping processes that make Loose Cannon such a flavorful IPA. We've captured the beautiful balance of Loose Cannon, but doubled the firepower.
Style: Double IPA
ABV: 9.5%
IBU's: 90
Availability: Year-round
Malts: 2-Row, Munich, Caramalt
Hops: Chinook, Simcoe, Cascade
Suggested Glassware: Tulip Pint
Contact Info
Company: Heavy Seas Beer
Contact: Christine Shaffer
Email: shaffer@hsbeer.com