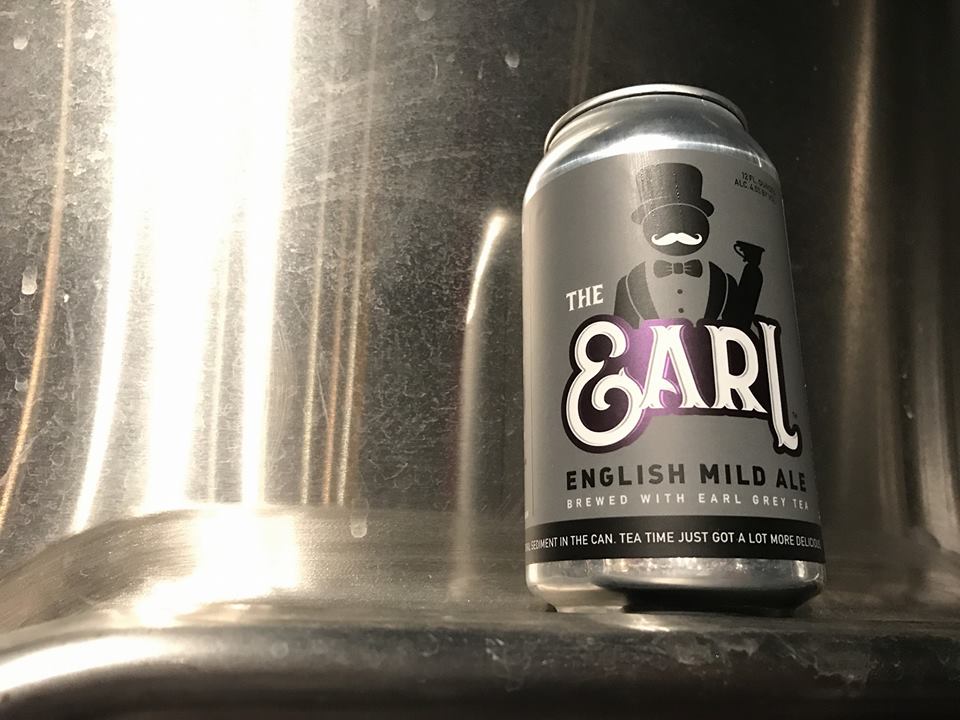 CAUTION: Brewing Company Releases The Earl In Cans
CAUTION: Brewing Company is proud to announce the release of The Earl in cans for the first time ever. This malty English mild is brewed with a healthy amount of Earl Grey tea and just a touch of vanilla, creating a smooth and sessionable treat. It has long been a tap room favorite, so we are delighted to finally be able to answer the call for the beer in cans!
Our first canned offering was the famous Lao Wang Lager, an American premium lager with super-secret Asian spices, when CAUTION began canning back in 2014. The response was so great that we expanded to offer two further options: Card Your Mom Saison and Hippity Hops Chrysanthemum IPA. The Earl is the fourth beer to proudly join our family of canned products.
The Earl will be available in six-pack cans at our taproom, located at 1057 South Wadsworth Blvd. Suite 60, Lakewood Colorado, beginning on February 13, 2017. It will also be available in select Front Range bottle shops. If you don't see it, ask for it! #WeAreAllEarl  #PartyWithCaution
Contact Info
Company: Caution: Brewing Company
Contact: Nikki Minette
Email: nikki@cautionbrewingco.com