Beer Made by Babes: Chocolate Mint Girl Stout
Orlando, FL – Florida's local, organic microbrewery to release their certified organic Chocolate Mint Girl Stout on Saturday, November 18, 2017.
Girl Stout was the first beer in Orlando Brewing's Babes' Brew Series, a line dedicated to women in the craft beer industry. First drafted and crafted by the ladies of Orlando Brewing in 2013, Girl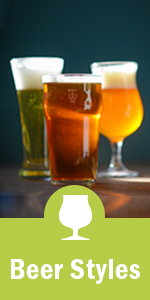 Stout became the fastest moving beer in Orlando Brewing history. And for good reason – think organic liquid Thin Mint.
(RECIPES: Cook with Beer)
Megan Cheek, former Orlando Brewing Operations Manager spearheaded the Babes' Brew Series. She believes it's important to get more women involved in the brewing process, "Because beer," says Cheek, "is not just a man's drink."
Chocolate Mint Girl Stout was brewed with organic cacao nibs and peppermint sourced from Good Life to Go, a local Central Florida business. The 6.5% stout will boast a robust chocolate flavor complementing the perfect touch of mint. Cocoa nibs and peppermint were added during the brew's 60-minute boil alongside organic Nugget, Fuggles, and Liberty hops, and then again post-fermentation in the brite tank.
Girl Stout will be available on tap and in bottles at 1 p.m. in the Orlando Brewing Taproom on November 18. Patrons will receive a free Thin Mint cookie with the purchase of a mint stout pint and a campfire with free s'mores will commence after dark (while supplies last). Happy Hour for ladies all day and local music by Sugarless starts at 9 p.m.
Contact Info
Company: Orlando Brewing
Contact: Mary
Email: mary@orlandobrewing.com