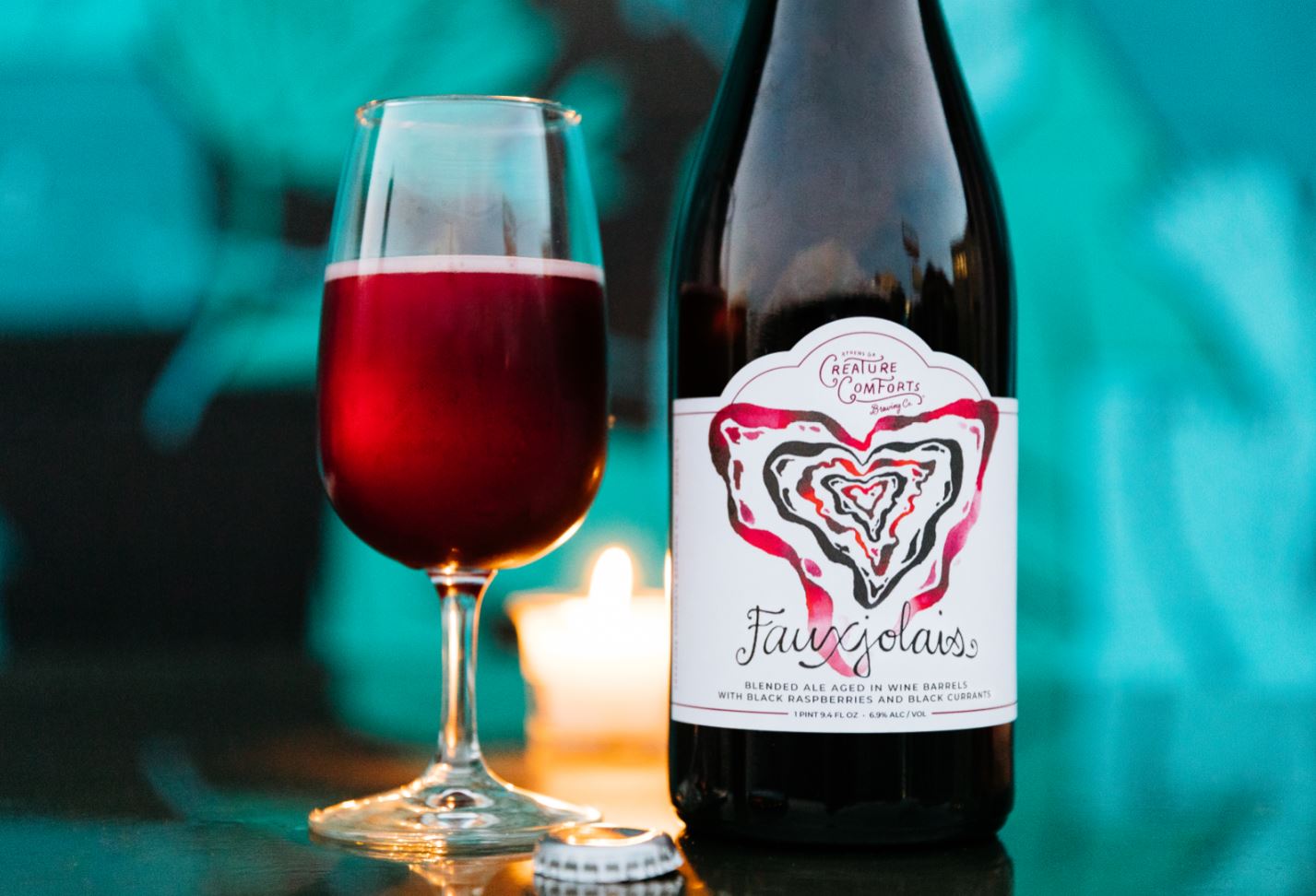 Creature Comforts Announces Release of Limited Offering Fauxjolais
Creature Comforts Brewing Company will release a new limited offering – Fauxjolais – from its wood cellar this Fall. The blended ale will be available in 750-mL bottles from the brewery's tasting room October 13.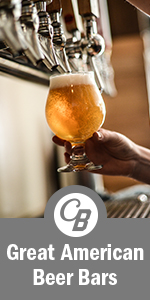 Creature Comforts' appreciation of Old World wine and nuanced flavors inspired the crafting of the beer. Fauxjolais is a fruited blend of saisons from the brewery's wine barrel cellar and was made using the spent fruit used in another project from the brewery's barrel program, River Ridge Black. The blend conditioned on top of second use organic black raspberries and black currants. The beer was bottle conditioned and has an ABV of 6.9-percent.
"The name of the beer is a play on words," said Wood Cellar & Specialty Brand Manager Blake Tyers. "I enjoy drinking Beaujolais wines, which traditionally are very drinkable and have a bit of acid and funkiness. We were inspired to mimic some of those flavors using alternative fruit to grapes in Fauxjolais."
Creature Comforts staff member Melissa Merrill designed the artwork for the label. The original artwork was painted with a medium derived from blackberries and ink.
Fauxjolais will be available in the brewery's tasting room on October 13. For more information on Creature Comforts Brewing Company, visit www.creaturecomfortsbeer.com.
Contact Info
Company: Creature Comforts
Contact: Emily Sabula
Email: curious@ccbeerco.com