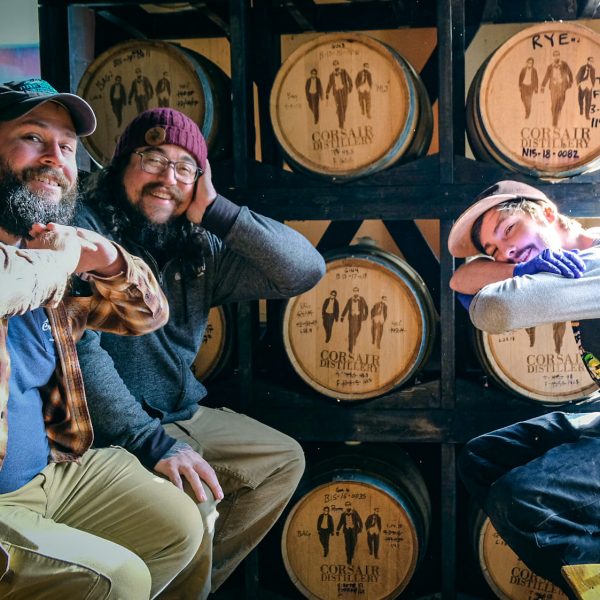 Crystal Coast Brewing and Bhramari Brewing Collaborate on Neapolitan Black Gose
MOREHEAD CITY, NC – Crystal Coast Brewing Company of Morehead City, NC and Bhramari Brewing of Asheville, NC announced the release of their second collaboration beer. The two North Carolina breweries have joined forces to create Eye Scream, a black Gose that mimics the classic Neapolitan ice cream flavor.
The 4.7% sour wheat beer was brewed at Bhramari's brewery in Asheville by Bhramari's head brewer/owner Gary Sernack and Crystal Coast's head brewer Billy Smith. The beer was brewed using North Carolina malted grain from Riverbend Malt House and features chocolate, strawberry, vanilla, and lactose. It has a decadent cocoa aroma on the nose. A sweet taste similar to ice cream hits first, followed by a unique strawberry flavor that finishes with the classic Gose tartness.
"It's magical." said Sernack. "We were interested in brewing this style, as we're two of the only breweries I know of that have brewed a black Gose. All in all, the flavors came together just magically."
For Crystal Coast, this is their eighth collaboration since opening in 2017, most recently working with Southern Pines Brewing Company, another North Carolina brewery, in August and September on a Rosé Berliner Weisse and a Peach Farmhouse Ale. Bhramari last collaborated with Crystal Coast in fall of 2018 on a sour IPA that was sold across the state.
Cans and draft of Eye Scream will be released simultaneously between Bhramari Brewing and Crystal Coast Brewing, along with select locations throughout North Carolina.
"This beer will certainly be a delicious treat!" Smith said. "Gary is a wonderful man, and his ingenuity to come up with such fun ideas are the reason I love working with him."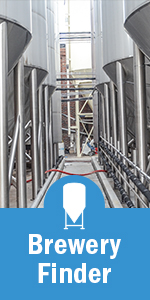 About Crystal Coast Brewing Company
Crystal Coast Brewing is a family-owned, award-winning microbrewery located in Morehead City, NC with a taproom just across the bridge in popular Atlantic Beach, NC. Opening in 2017, the brewery produces various styles, focusing largely on IPAs, sours, and lagers. Their beers can be found all across North Carolina in both cans and on draft. Crystal Coast strives to create superior craft beer using high quality ingredients, many of which are locally sourced. In 2019, the brewery received multiple awards, earning 7 medals at the Carolinas Championship of Beer, and a silver medal at the North Carolina Brewer's Cup.
About Bhramari Brewing Company
Bhramari Brewing is a brewery and restaurant located in beautiful Asheville, NC. Opened in 2016 on the busy South Slope brewing district, their food is unrivaled in the area and their beer has won numerous awards both locally and nationally. Their uniquely brewed beers by head brewer and owner Gary Sernack are renowned across the Southeast.
Contact Info
Company: Crystal Coast Brewing Company
Contact: Matt Poppe
Email: CCBrewingNC@gmail.com