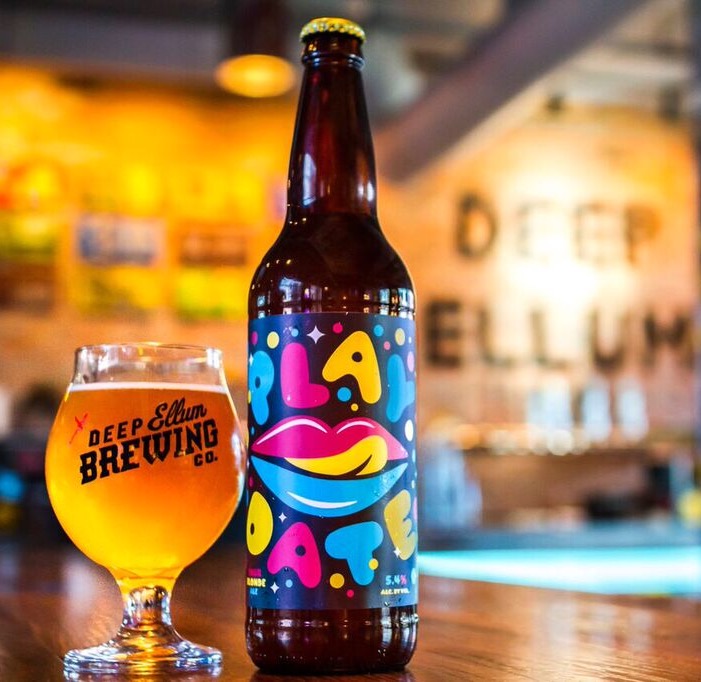 Deep Ellum releases Play Date
Beer Buzz from Deep Ellum, TX
An American Sour Ale as unexpected as your first kiss, Play Date is a juicy ale with notes of sun-kissed fruit, lemon, citrus and melon.
"We start with our iconic Dallas Blonde as the base and ferment it to dryness with Medjool Dates; the earthy tea presence of the dates plays well with acidity to create an ale that is truly free-spirited and unique in character. Shy of puckering, the resulting tartness is our homage to an unforgettable first kiss."
– Barrett Tillman, Deep Ellum Brewer
5.4% ABV, 8 IBU
Available in 22 oz. bottles and draft beginning December 8th 2015 at The Bottle Shop in Dallas, TX. Deep Ellum Taproom beginning November 11, 2015, at our 4 year anniversary extravaganza.
Contact Info
Company: Deep Ellum Brewing Co.
Contact: Brewmaster
Email: brewmaster@deepellumbrewing.com