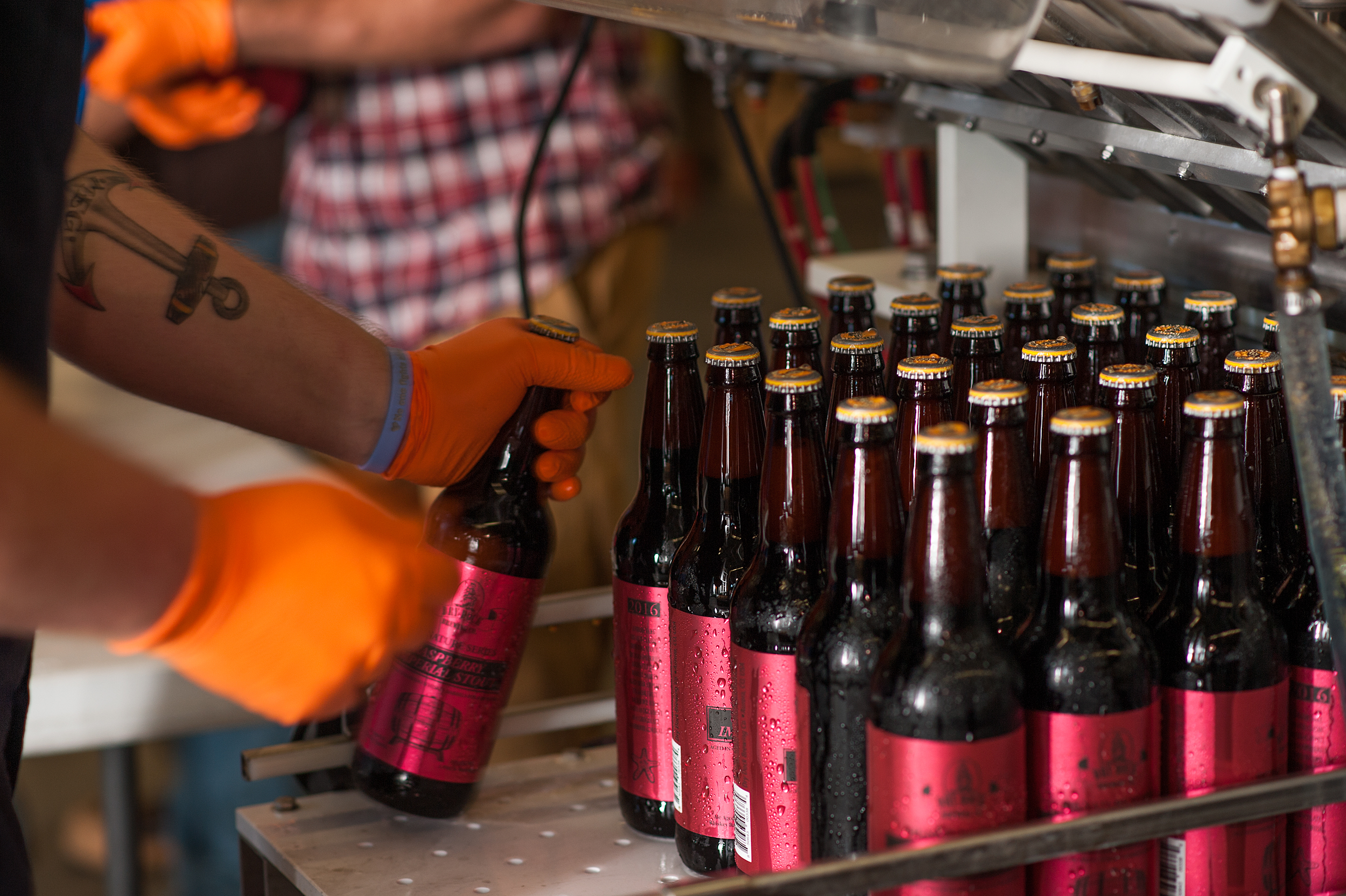 Dry Dock Brewing Company Releases Signature Series Raspberry Imperial Stout
AURORA, CO— Dry Dock Brewing Company released the next Signature Series beer at its 11th anniversary party over the weekend. The beer, Raspberry Imperial Stout, is now available on draft and in limited 22-ounce bombers at South Dock and North Dock.
A fresh take on Dry Dock's classic Imperial Stout. Rich raspberries added to this robust barrel aged beer amplify its dark fruit backbone for a taste as decadent as a chocolate raspberry cordial. This beer weighs in at 10.5% ABV and 20 IBU.
Less than 200 cases of Raspberry Imperial Stout will be distributed throughout the state of Colorado.
For more information or photos, contact Emily Hutto at hutto@drydockbrewing.com.
ABOUT DRY DOCK BREWING CO.
Dry Dock Brewing Company was the first brewery in Aurora, Colorado that began as a small speakeasy-style bar next door to its sister business, The Brew Hut, at 15120 E. Hampden Avenue. To-date, it's one of Colorado's top producing breweries made possible by its second production and canning facility North Dock, the closest Colorado craft brewery to the airport located at 2801 Tower Road Aurora, CO 80011. Visit the brewery online at drydockbrewing.com.
Follow Dry Dock on Facebook at facebook.com/DryDockBrewing and on Instagram and Twitter @DryDockBrewing.