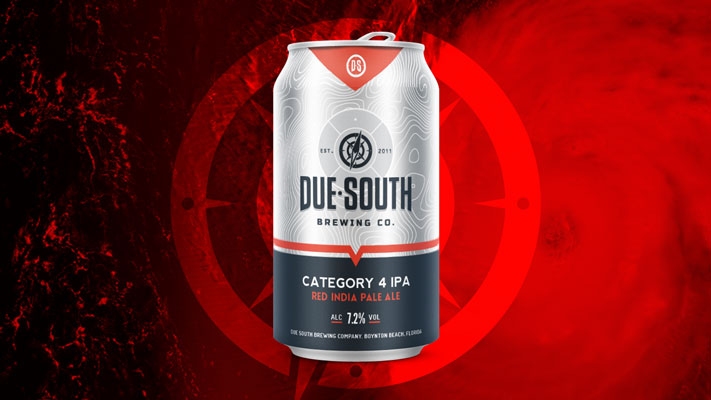 Due South Brewing Releasing Category 4 IPA
Due South Brewing Company will be releasing Category 4 IPA on August 25 on draft and in a limited run of 12-ounce cans. This annual but periodic release from the Boynton Beach brewery is a 7.7% ABV Red IPA full of late addition hops and is rounded out with a rich toasted malt character.
Category 4 IPA is the third of the brewery's Hurricane Series, which encompasses this Red IPA and the company's two year-round India pale ales: the flagship Category 3 IPA and the multiple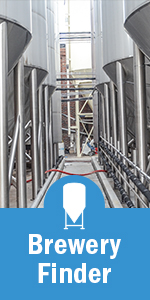 award-winning Category 5 IPA. In addition to Category 4 IPA being available to-go in four packs, all three will be available to-go from the taproom in a Hurricane Pack, featuring two of each beer brand.
"We get customers asking about this beer all the time, so it's always a treat to be able to announce that we're releasing it," said Due South Brewing Co.'s Brand Marketing Manager Doug Fairall. "We've taken aspects of the Irish red ale style and applied them to an IPA. It's amazing what the right blend of hops and specialty malts can do."
Beer enthusiasts interested in enjoying this limited release beer will find it available when the taproom opens on Friday, August 25 at noon.
About Due South Brewing Company:
Due South Brewing Co. is a distributing brewery in Boynton Beach, FL. Their beers are currently available on draft and in cans in hundreds of bars, restaurants, and stores in Florida, from Key West to Daytona, including Orlando and the Tampa Bay area. The Due South Brewing Co. tasting room & brewery is open to the public every day at noon except Monday when they are closed.
Due South Brewing Company is located at 2900 High Ridge Rd #3, Boynton Beach, FL 33426. For more information, please visit http://www.duesouthbrewing.com or call (561) 463-2337.
Like us on Facebook: https://www.facebook.com/DueSouthBrewing/
Follow us on Twitter & Instagram: @duesouthbrewing
Contact Info
Company: Due South Brewing Company
Contact: Doug
Email: doug@duesouthbrewing.com