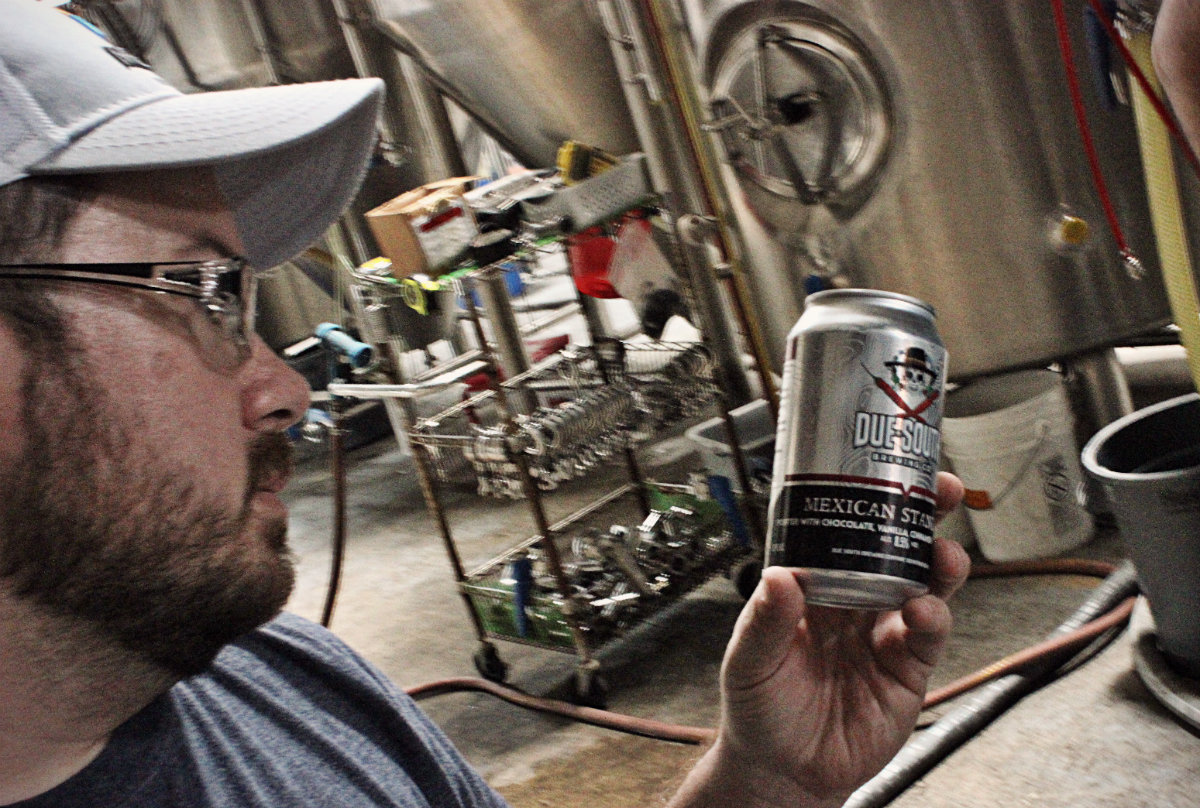 Due South Brewing Co. Introduces Cans Of Mexican Standoff Imperial Porter
For the first time ever, Due South Brewing Company will be releasing their highly sought-after Mexican Standoff, an imperial porter, in cans on May 5, 2017.
The Boynton Beach brewery's imperial porter is finished with chocolate, vanilla, cinnamon, and chili peppers. Demand for a packaged version of this beer has been high during previous draft-only releases of this beer, so the brewery decided to make 12-ounce cans an option this time around.
"We had brewed this on and off for a couple of years now, and customer demand has always been high," said Doug Fairall, Brand Marketing Manager for Due South Brewing Company. "This release marks the first time we're putting it into cans for our fans to bring home and share with their friends and family. It's pretty awesome to see people so excited about this beer!"
This sweet and spicy porter has a strong base of malt-forward goodness while letting the heat of the peppers and the aromatics of the cinnamon shine.
Four packs of Mexican Standoff will be available beginning at noon May 5 in the Due South Brewing Company taproom, and then subsequently at a limited number of retailers in South Florida through Brown Distributing.
Contact Info
Company: Due South Brewing Company
Contact: Doug Fairall
Email: doug@duesouthbrewing.com