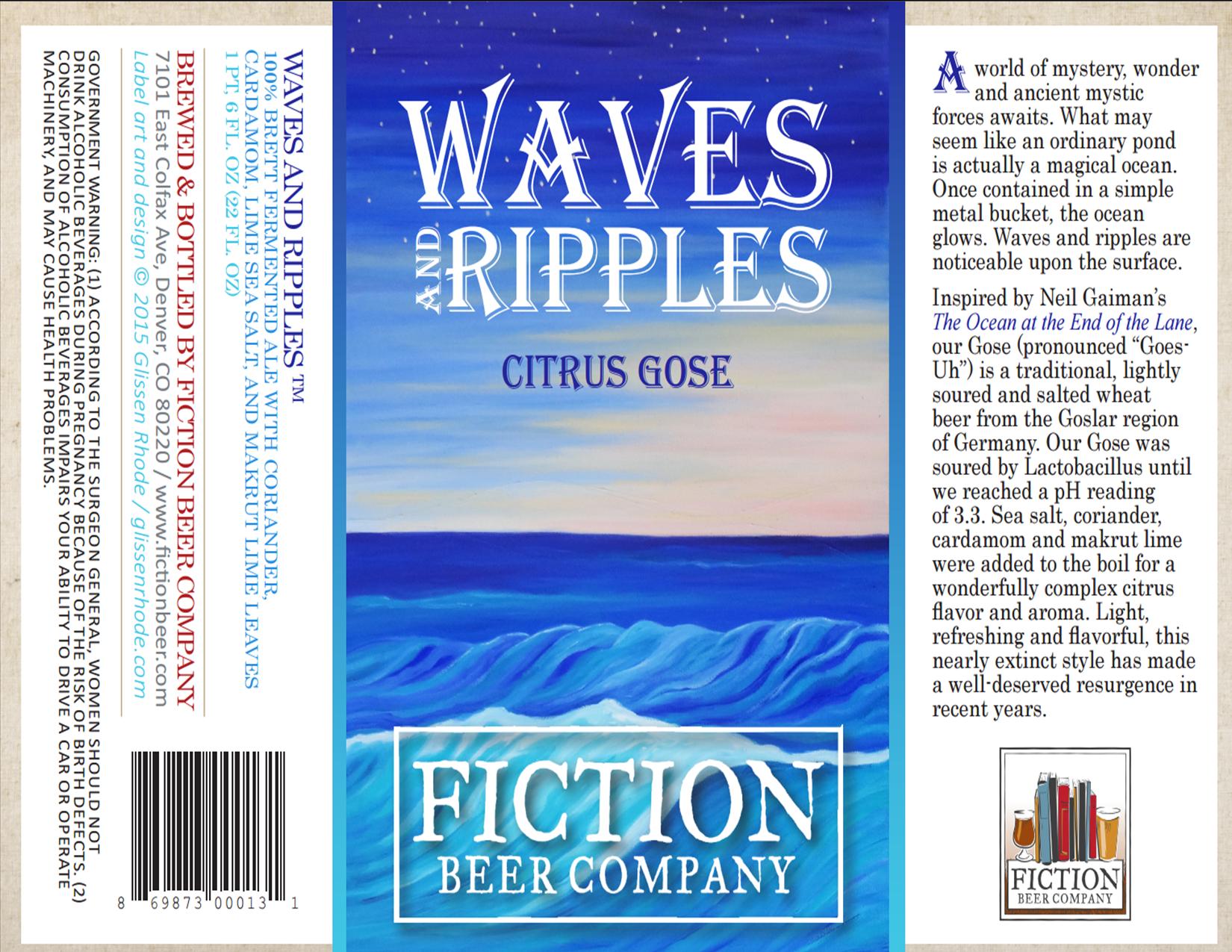 Fiction Beer Company releases Waves and Ripples Citrus Gose in 22oz bottles and on draft
The third seasonal release from Fiction Beer Company will be available starting Monday 2/29/16.
100% Brett fermented Gose with coriander, cardamom, lime sea salt, and makrut lime leaf.
A world of mystery, wonder and ancient mystic forces awaits. What may seem like an ordinary pond is actually a magical ocean. Once contained in a simple metal bucket, the ocean glows. Waves and ripples are noticeable on the surface.
Inspired by Neil Gaiman's The Ocean at the End of the Lane, Gose is a traditional, lightly soured and salted wheat beer from the Goslar region of Germany. Our Gose was soured by Lactobacillus until we reached a pH reading of 3.3. Sea salt, coriander, cardamom and makrut lime were added to the boil for a wonderfully complex citrus flavor and aroma. Light, refreshing and flavorful, this nearly extinct style has made a well-deserved resurgence in recent years.
Contact Info
Company: Fiction Beer Company
Contact: Ryan Kilpatrick
Email: ryan@fictionbeer.com