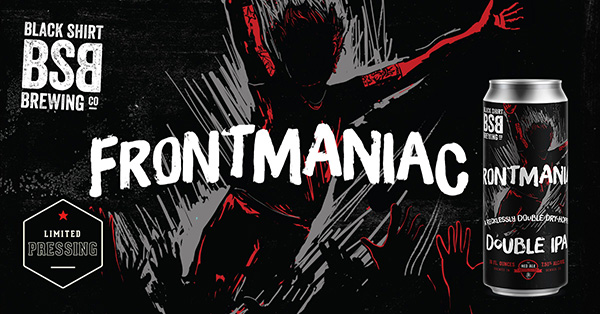 Black Shirt Beer Release Party: Frontmaniac
Do you love Frontman IPA? You're gonna LOVE Frontmaniac – our recklessly Double Dry-Hopped Double IPA even more!!! This beer has the same over-the-top characteristics as some of our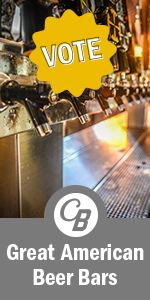 favorite music personas like Iggy Pop, Jim Morrison, and Mick Jagger. It's exuberant, flashy, filled with swagger, and a true stage dive into a huge crowd of hops!!!
Join us with a special performance by The Strange Parade from 7-9pm, who bring an authentic Doors concert experience back to life, as we release this special beer on draft and in 4-packs to go (limit 1 case/person). Hurry on down to our taproom on 12/21/17 as this beer won't last long!
Frontmaniac is brewed with oats, wheat, lactose and an English yeast strain for a full & soft texture on the palate. Bursting with tropical fruit notes, bright citrus characters, and dank field grass, the palate is rich with these same hop characteristics. We have double dry-hopped this beer with just over 5 lbs/barrel of the best Citra and Galaxy hops we could get our hands on. Crazy good!
Contact Info
Company: Black Shirt Brewing Co
Contact: Tina
Email: events@blackshirtbrewingco.com