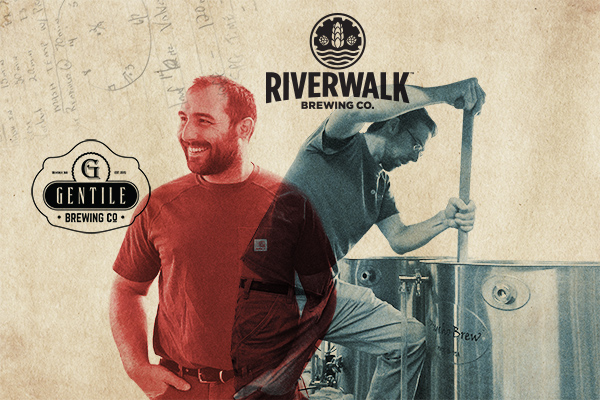 Gentile Brewing & RiverWalk Brewing Collaboration Release Party
On a warm summer day, two up-and-coming breweries on the north shore of Massachusetts got together to brew something quite special. Paul Gentile of Gentile Brewing and Steve Sanderson of RiverWalk Brewing Co. bring a shared experience and passion for brewing flavorful, unique beers. So when they put their heads together, the idea for a Rye Saison was a no-brainer:
"Making this beer with Steve was a great experience. Our beer-making styles are similar in that we like simplicity, so we were able to get to the final recipe easily. We built an interesting malt base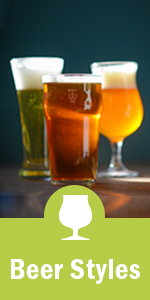 to accentuate the hops and created a Rye Saison hopped with a blend of Hallertau Blanc, Cashmere and Belma. The end result is a dry and spicy saison with nice hop flavors of citrus and grass."
Sanderson expands on the process, "We wanted to seasonally appropriate, rolling into the fall. The rye spiciness gives this beer extra body and character. It was also an opportunity to try a few hop varieties we'd both been curious about."
The beer will premier at a release party on Thursday September 7 and be available on draft and for growler fills at Gentile Brewing in Beverly, MA.
Details Date: September 7, 2017 Time: 4:00-10:00pm Location: Gentile Brewing, 59 Park St #1, Beverly, MA 01915 Format:  Special release available on draft and growler fills only
About Gentile Brewing Gentile Brewing Company is a family-owned and operated nano craft brewery located north of Boston in Beverly, Massachusetts. Founded in 2015 by Beverly residents Paul and Christen Gentile, we are focused on providing our community with fresh craft beer made with quality ingredients. Our beers pay homage to those who worked and lived in the Beverly community all of those years ago.
About RiverWalk Brewing We've been brewing our unique style of craft beer in Newburyport, MA since 2012. Our beer is rooted in history and blended with our worldly vision for what beer can be. Just as the actual Riverwalk Trail connects the communities along the north shore of Massachusetts, we hope that our beers will do the same.
Contact Info
Company: RiverWalk Brewing Co.
Contact: Dave Smith
Email: dave@riverwalkbrewing.com