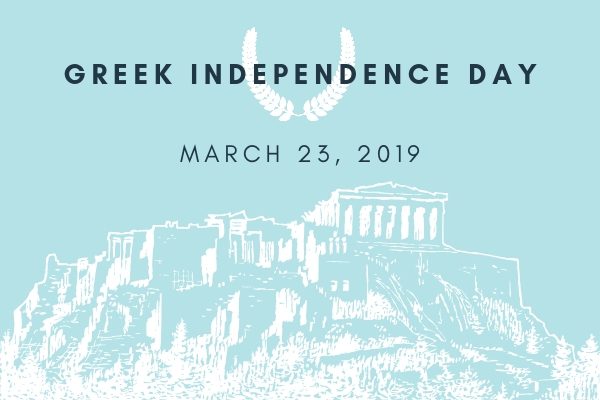 Greek Independence Day Party March 23 at Intrepid Sojourner
DENVER, CO — The Intrepid Sojourner Beer Project® will throw its first international party of 2019 on Saturday, March 23, celebrating Greek Independence Day at its taproom at 925 W 8th Ave. in Denver's Art District on Santa Fe. 
The day will feature the release of a baklava-inspired herb ale named Zorba the Gruit, a themed cookie pairing, special Greek dishes from Deputy Spudslinger food truck, and a beer garden with a craft market and lawn games.
A gruit is an ancient style traditionally utilizing herbal mixtures in lieu of hops. Zorba the Gruit is brewed with typical baklava ingredients including honey, cardamom, walnuts, rosemary, bay leaf, lemon peel, & cinnamon.
Many of the brewery's beers are inspired by international culinary traditions, stemming from head brewer & co-owner Andrew Moore's time working on archaeological digs in the Mediterranean, where he fell in love with the cuisine and sought to connect it to his stateside home-brewing passion.
The owner of the day's food truck, Jamie Winslow, spent a couple years living in Greece and will be preparing special Greek food items for the day. The cookie pairing with Denver's Good Sugar Baking will feature Greek-style and -inspired cookies. 
The tasting room's beer garden will feature a local craft market from Denver's Crafted Art Emporium and will be rounded out with lawn games including corn hole and ladder ball as well as giant iterations of beer pong and flip cup.
The brewery's next international celebration will be its 3rd annual Bastille Day Saison Festival.
Contact Info
Company: The Intrepid Sojourner Beer Project
Contact: Ben Gettinger
Email: ben@sojournerbeers.com