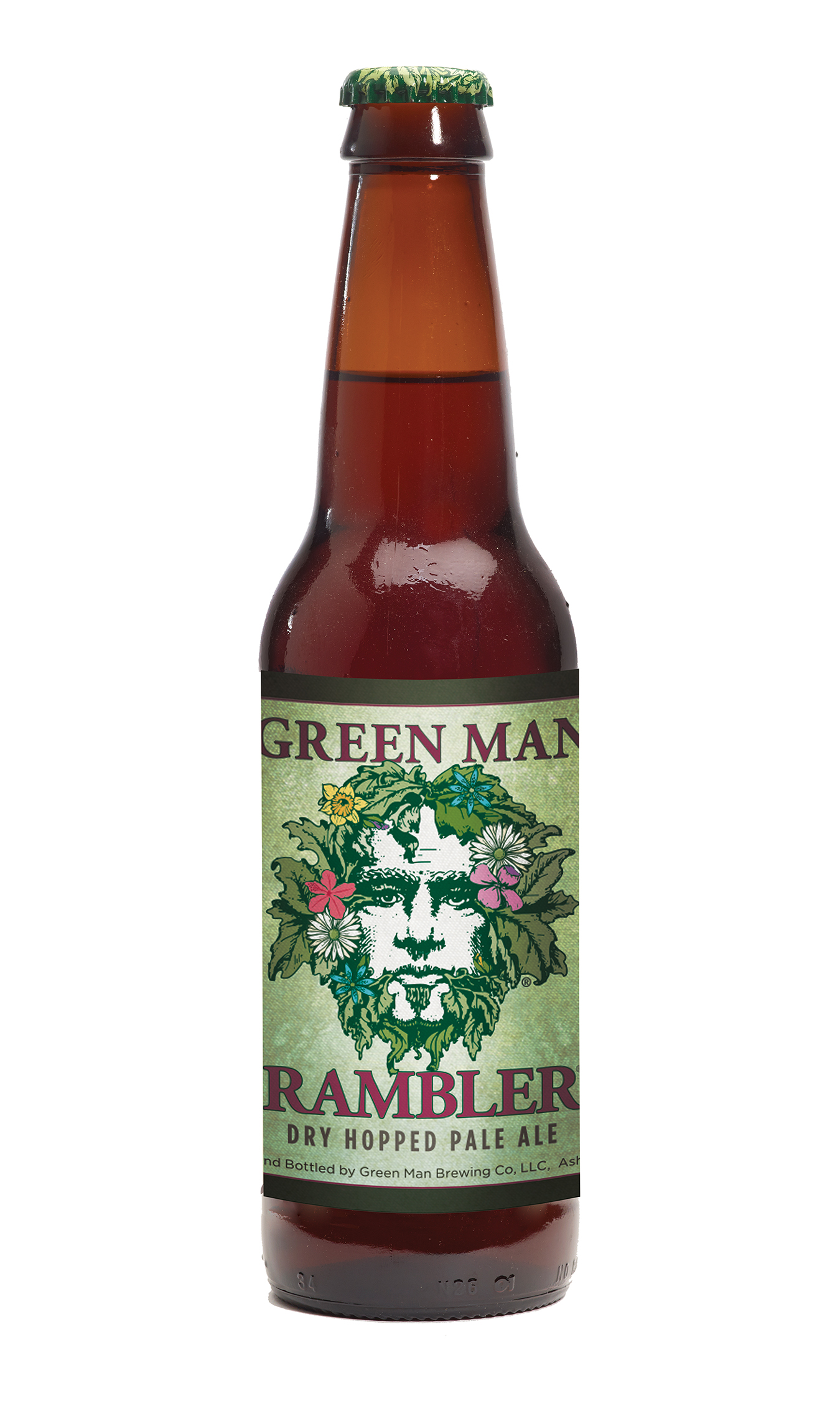 Green Man Brewery's Rambler is Back
Green Man's rotating offering, Rambler Dry-Hopped Pale Ale is returning to drive away the snow and summon sunshine and warm breezes. With a combination of British Pale malts and vibrant American hops, this beer has a bright peach-forward aroma and a refreshing, clean body.
Dry-hopping with 1lb of hops per barrel provides a hint of peppery spice in the finish. Rambler holds a style score ranking in the 99th percentile on ratebeer.com.
Look out for Rambler Dry-Hopped Pale in 12 oz. 6-packs throughout North Carolina, South Carolina, Tennessee, and Florida.   The packaging depicts the Green Man's foliage adorned with colorful flowers to celebrate this easy-drinking beer.
About Green Man Brewery:
The legendary Green Man has existed for centuries but it's no myth that he's been brewing great beer in Asheville since 1997. Green Man has been producing some of the beer scene's most iconic ales for 18 years. The English style flagships are consistently recognized for quality, and the specialty and barrel-aged offerings are highly sought after.  
Green Man is currently undergoing a 20,000 square foot expansion next to the current facility on Buxton Avenue in downtown Asheville.  It will be open mid-March and includes a packaging hall with a KHS bottling line and CombiKeg, an indoor/outdoor tasting room loft, and a retail shop. For information and tours, visit: greenmanbrewery.com

Contact Info
Company: Green Man Brewery
Contact: Elise Carlson
Email: elise@greenmanbrewery.com