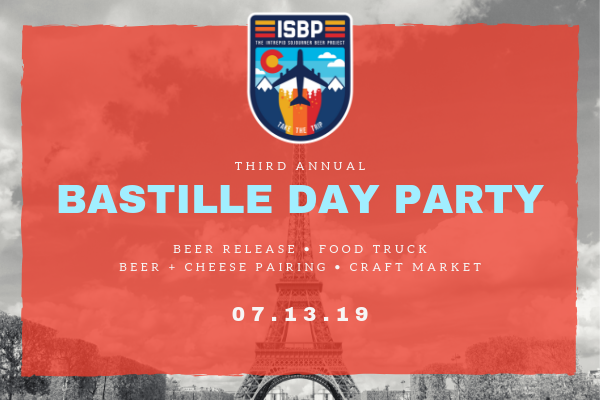 Intrepid Sojourner Throwing 3rd Annual Bastille Party
DENVER, CO — In keeping with its international theme, The Intrepid Sojourner Beer Project® will host its 3rd annual Bastille Day party at its taproom at 925 W 8th Ave. in Denver's Art District on Santa Fe, on Saturday, July 13.
On top of releasing a specialty saison with a blend French-cuisine herb-and-spice adjuncts, the day will include a French-cheese focused beer pairing with Truffle Cheese Shop a beer garden with lawn games and a local artisan craft market. Ninja Ramen will be the food truck.
"We're excited to celebrate French culture and cuisine through beer. Saison yeast is dry with black pepper notes that go well with culinary adjuncts," co-founder and head brewer Andrew Moore said.
French saisons were traditionally pale ales brewed in cooler months, then stored and served to farm workers during the summer. Each worker was allowed up to 5 liters for each day worked.
"We have a lot of fun with our international-themed parties every month or so," co-founder Ben Gettinger said. "Doing saisons on Bastille Day has consistently been one of our best."
Bastille Day celebrates the storming of the Bastille Castle in Paris on July 14, 1789 during the French Revolution and the Fête de la Fédération celebrating national unity on the same day the following year.
Contact Info
Company: The Intrepid Sojourner Beer Project
Contact: Ben Gettinger
Email: ben@sojournerbeers.com