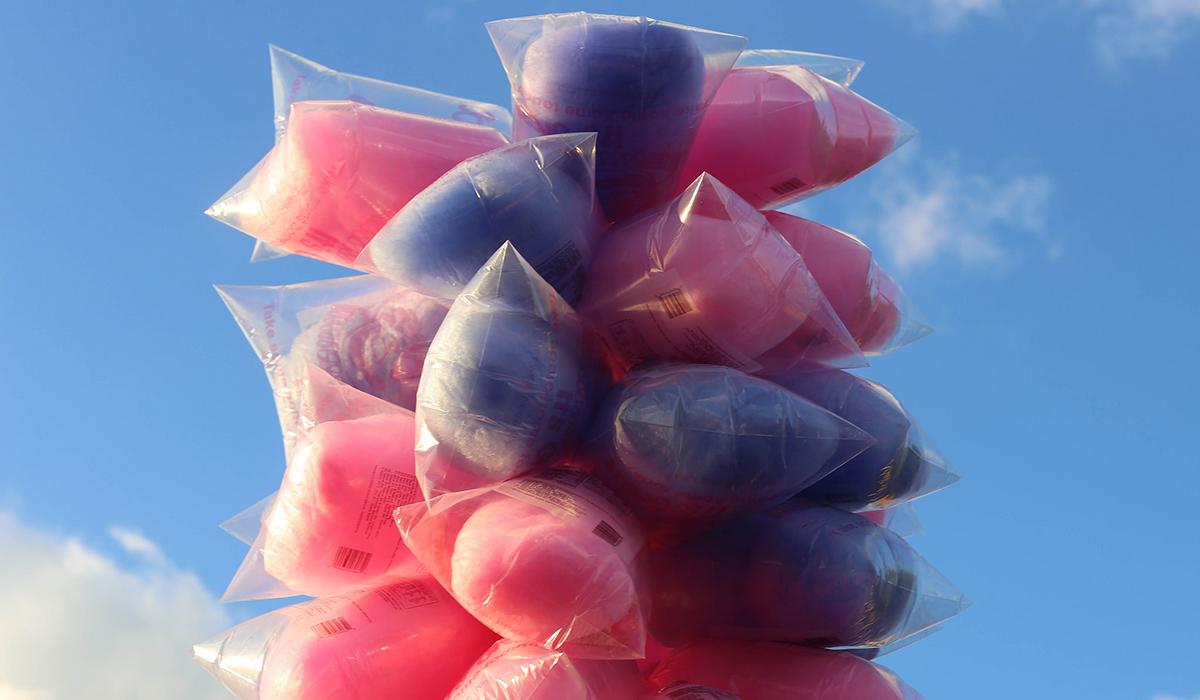 Is Cotton Candy Beer This Summer's Oreo Beer?
Is cotton candy beer this season's Oreo beer?
Remember when The Veil Brewing Co. out of Richmond, Virginia, released an Oreo version of Hornswaggler in January 2017? Brewers conditioned the milk stout in hundreds of pounds of Oreo cookies, and the internet lost its mind.
Well, Coney Island Brewing's Cotton Candy Kölsch is starting to attract that internet buzz. The brewery releases its 2017  version at the 2nd Annual Cotton Candy Festival July 22. The beer is part of their Sideshow Series.
How do you get a beer to taste like the fluffy fair treat? Brewers used pureed strawberries, strawberry juice and their own cotton candy flavoring. They say strawberry flavor "dominates the palate" then finishes with the unmistakable cotton candy taste.
(TRAVEL: 7 Breweries Worth a Detour)
They'll also release Cotton Candy Kölsch in cans. The whole festival looks like a sweet tooth lover's dream. Not only can you try the Kölsch, but you'll find gourmet cotton candy (of course), cotton candy ice cream (yum), and even cotton candy flavored chapstick for your sunburnt summer smackers.
Other Cotton Candy Beers
Coney Island Brewing isn't the only brewery making cotton candy beer. We poked around to see who else had brewed a version in the last six months. We found a handful:
SnowGlobe IPA | Hollow Earth Brewing Company | Oxford, PA – Summer 2017
Cotton Candy Quad | Ascension Brewing Company | Novi, MI – Spring 2017
Caramel Cotton Candy Maibock | Ode Brewing Co. | El Paso, TX – Summer 2017
Cotton Candy Pale Wheat Ale | Miami Brewing Co. | Homestead, FL – Spring 2017
I can't say I've ever tasted a cotton candy beer, but have you?