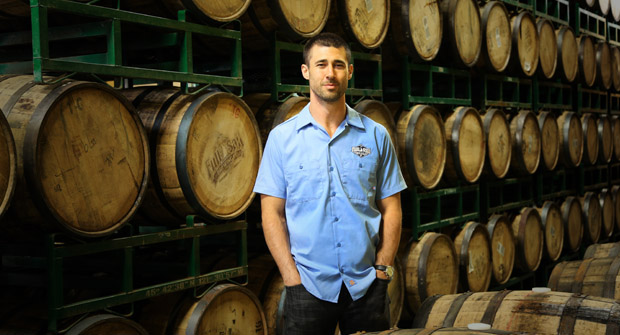 Joey Harrington Collaborates with Full Sail
Joey Harrington led the huddle when Full Sail created his namesake beer. Developed and brewed with former Oregon Duck legend and NFL quarterback Joey Harrington, Harrington's Bourbon Aged Northwest Red Ale is spicy sweet with a beautiful bourbon character and pours a deep earthy red.
Harrington's is the inaugural project in the brewery's new Icon series, whose goal is to work with well-known influencers who share Full Sail's positive, community-minded, sustainability ethos, and to donate a portion of the proceeds to support cause-related missions.
(READ: 7 Baseball Beers You'll Find at Minor League Stadiums)
"Collaborating with a local brewery that makes excellent beer was a way to have fun and do good," says Harrington. "Not only does my love of smooth, balanced beer and of Oregon shine through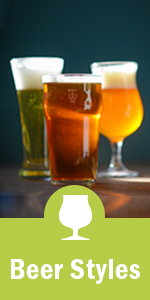 with Harrington's Northwest Red Ale, but through this project, Full Sail is also supporting my foundation."
Full Sail is donating a portion of proceeds from the sale of Harrington's Bourbon Aged Northwest Red Ale to the Harrington Family Foundation, which provides collegiate scholarships and mentorship support to Oregon's future leaders. "This beer is 100 percent in the red zone," Harrington confirms.
(READ: 10 Breweries with a Great View of the Solar Eclipse)
Harrington and Full Sail Brewmaster Jim Kelter brewed this red ale with two-row pale, caramel red and caramel rye malts, along with nugget hops.
"With 30 years of brewing behind us, it was a first to put someone of Joey's stature 'under center' so to speak in our brewhouse," says Kelter. "He deftly took the snap and the result is our Harrington's Bourbon Aged Northwest Red Ale. This Imperial Red Ale, aged for months in Buffalo Trace whisky barrels, is deep red and offers aromas of vanilla, spice, and toffee."
Harrington's Bourbon Aged Northwest Red Ale made its debut at Portland's Pearl Tavern, a joint venture in which Harrington teamed up with well-known names in Portland's competitive restaurant environment to craft a family friendly, community atmosphere focused on quality food and drinks – and sports – with a percentage of profits benefiting his foundation.
"How could you not enjoy it?" Harrington joyfully asks of his new brew. "It's the sweet nectar of life, and it's for a good cause." Harrington's Bourbon Aged Northwest Red Ale is available for a limited time in 16.9 oz. bottles and on draft. 10.2% ABV, 39 IBUs.
Contact Info
Company: Full Sail Brewing Company
Contact: Sandra Evans
Email: sandrae@fullsailbrewing.com